This week, the Brooklyn Mirage is hosting the Dubstep king of our time, Excision, for a two night series. The Brooklyn Mirage has brought dubstep to the venue multiple times this summer, but this show will bring all the headbangers together. Numerous different crews are coming together for two powerhouse events.
Excision has two teams for the two night extravaganza. On Thursday, Vastive, LAYZ, Kompany, and Sullivan King will all perform before the man himself. On the following day, the opening roster consists of Reaper, Level Up, Calcium, and Kai Wachi. All of these artists fit perfectly with the theme both nights with outrageous dubstep.
But be aware that the Thursday show is almost sold out and the Friday show is sold out. With that being said, the Mirage is expected to be extremely packed. Anyone attending is advised to arrive early for easier entrance and a good viewing spot. Depending on the type of ticket purchased, the upstairs mezzanine always has an unbeatable vantage.
Excision is known for his outstanding audio visual performances. With the new renovations done to the Brooklyn Mirage, show goers are in for a special experience. Attendees can expect an immense amount of lasers, crazy visual effects, and a ton of bass in their face.
Excision is playing The Brooklyn Mirage on Thursday, August 4, and Friday, August 5. Click here for Thursday tickets and click here for the Friday waitlist. Check out the full lineup for both days below.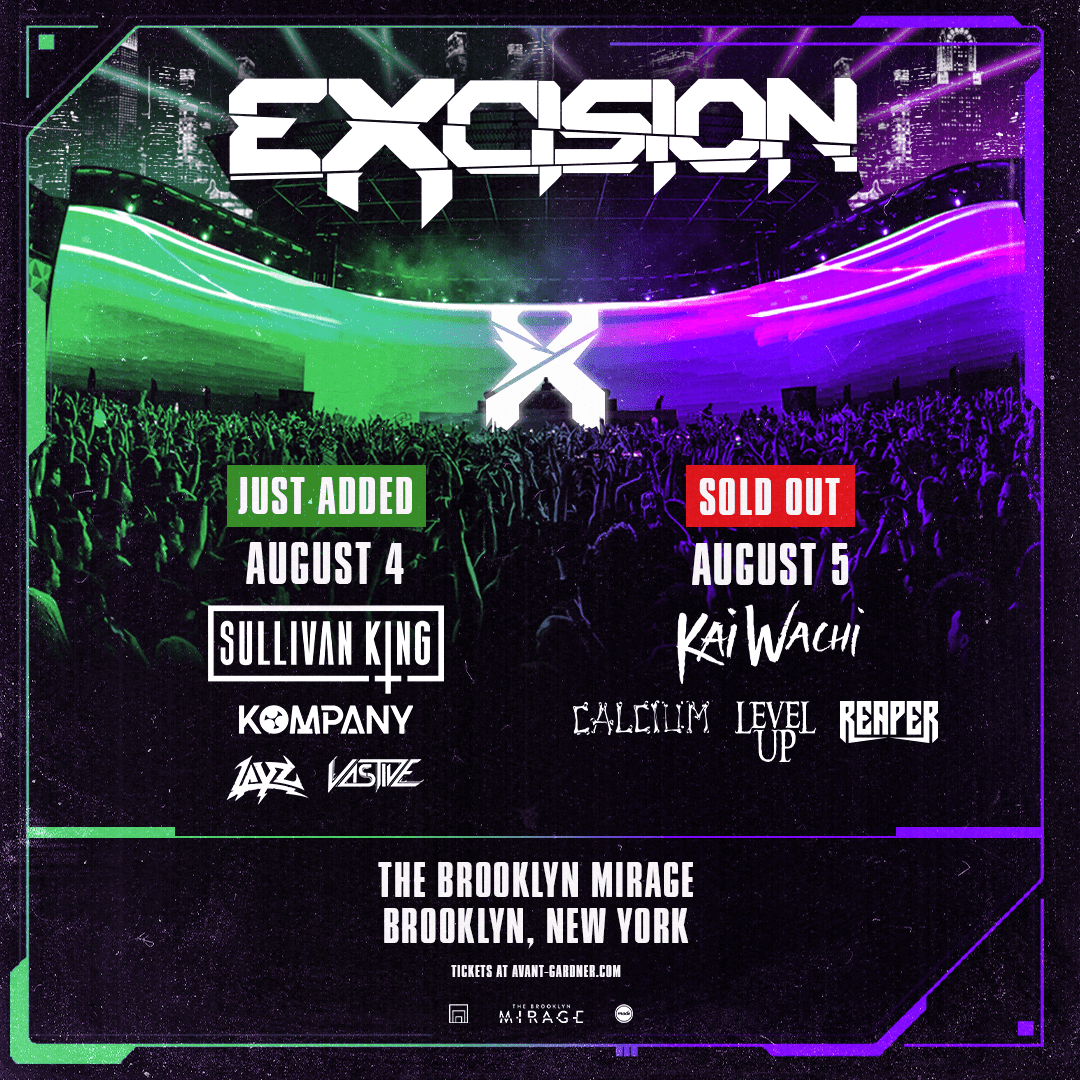 Featured image by Rukes