Excision is bringing back the two-day event The Thunderdome with a huge lineup for 2023. The bass mecca will be held February 3-4, 2023 at the Tacoma Dome in Washington and will host two sets of The Evolution Audiovisual Experience as well as some serious names in bass.
Friday starts off right with the masked trio Black Tiger Sex Machine, guitar-playing scream enthusiast Sullivan King, and space-bass innovator Space Laces. Saturday's list is just as stacked with the dark don SVDDEN DEATH, production master Virtual Riot, and a Dion Timmer and Kompany back-to-back that will shake the whole dome.
Thunderdome is an annual event in Tacoma, Washington that began in 2018 and expanded to two days in early 2020. But Excision is no stranger to putting on huge events and festivals as he is the mind behind both Lost Lands and Bass Canyon.
Check out the full lineup below and click here to purchase tickets for Excision presents The Thunderdome.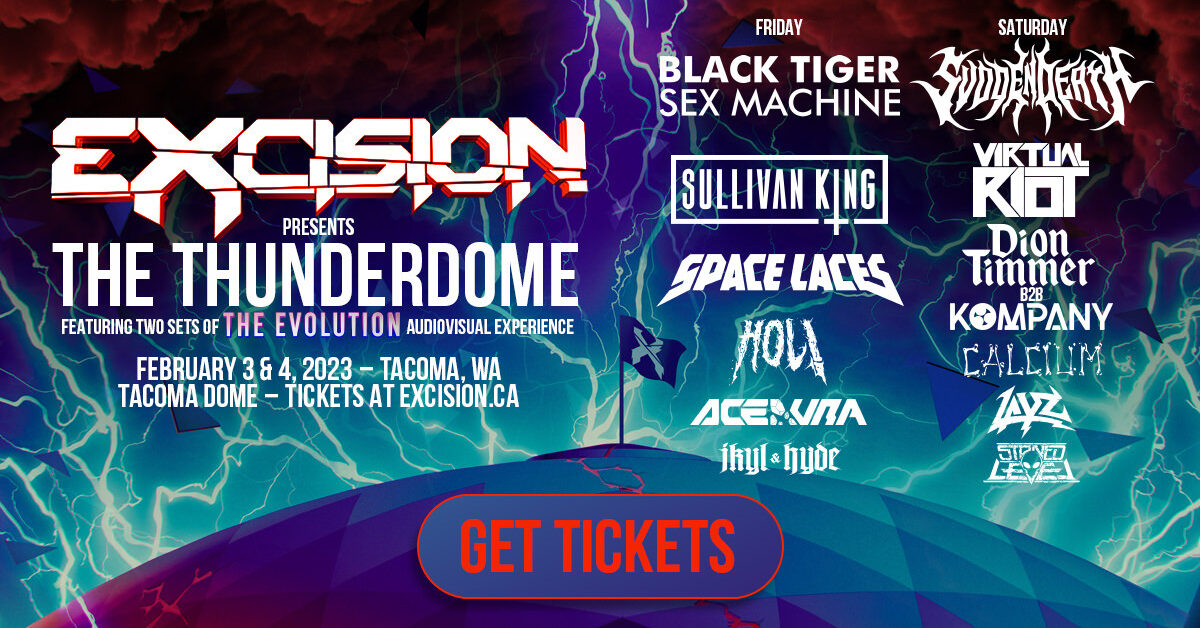 All images from Excision