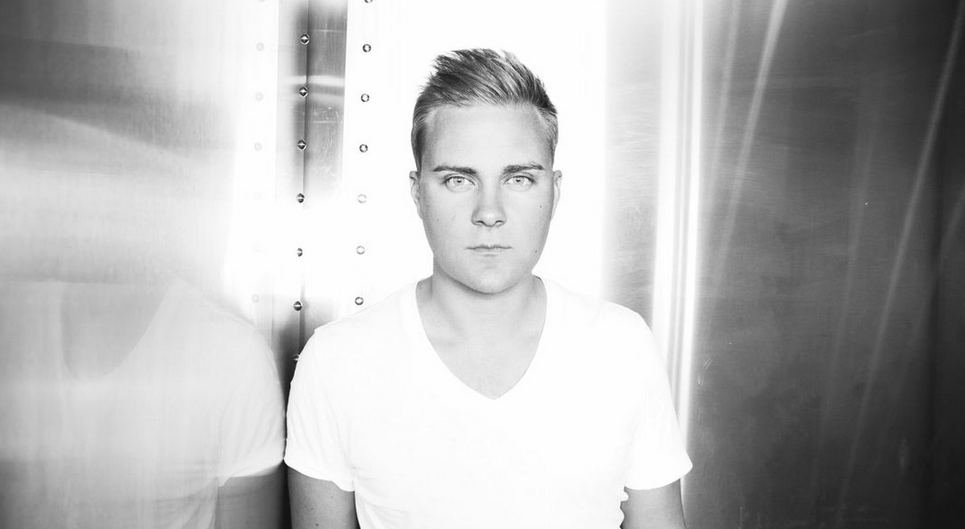 We first saw BYNON live on THE GROOVE CRUISE a few weeks ago and "awed" and "speechless" were just a few words that his set left us with.
We couldn't help but be astonished by his ability to feel the energy of the crowd, and really encapsulate the mood while meshing together different sounds. BYNON's ability to fuse these different sounds together is really what makes him unique, and he's slowly beginning to spearhead a change in the dance music scene, something that is very much overdue.
This past summer he blew us away with an incredible remix of Ivan Gough and Feenixpawl's anthem HEAR ME and recently dropped a Beatport Top 10 track, EYES, a collab with Progressive House favorite Project 46. Out on Ultra, EYES delivers an emotional ride that really dives deep into your heart, accompanied with some incredibly touching vocals and melodies. This is the sort of music that really stands out to us, and will continue to drive the scene in a positive direction.
His colorful personality and genuine ability to connect with people makes him really stand out. We had a minute to speak with him on THE GROOVE CRUISE and felt nothing but great energy and passion from him. He's a guy that knows how to have a good time and does it ever so perfectly on and off the stage.
You'll be soon hearing more from this Canadian DJ/producer, including a release on Sirup (EDX's label) featuring the amazing vocalist Taryn Manning and fresh collabs with MAKJ, Feenixpawl, Cobra Effect and a follow-up collab with Project 46.
In the mean time, he's giving away a free bootleg pack available first right here on EDM Maniac. Take a listen and just get lost in the music. This is something BYNON accomplishes beautifully.
Here's the track list, and DOWNLOAD HERE *Download includes a BONUS mashup that is not on Soundcloud* 
1. Boneless – Steve Aoki, Tujamo, Chris Lake w/ Heads Will Roll (A-Trak Remix) – The Yeah Yeah Yeahs
2. Eyes – Project 46 & BYNON w/ Baba O'Rielly – The Who w/ Alive – Krewella
3. Flash – Hot Mouth & Lazy Rich w/ Summer – Calvin Harris
4. Pallaroid – Thomas Newson w/ Hay Hoe (Acapella) w/ The Code – Ummet Ozcan, W&W
5. I Love It – Icona Pop w/ Hit The Switch – Olly James & Skyrec w/ This Is Dirty – MOTI, DVBBS
6. 0 To 100 / The Catch Up – Drake w/ Raise Your Hands – Ummet Ozcan