I was fortunate enough to catch Ephwurd's premiere set at Escape 2015 and had my mind completely blown away that night the second night. These two guys came out on stage and took the entire crowd by storm. What was crazy was that most of the people in that crowd (myself included) had no idea who these phenomenal DJs were. The entire crowd was completely taken aback by this new sound that we had never heard. Since that moment I have made it a point to catch Ephwurd's set at a festival and even introduce a few new people to them along the way!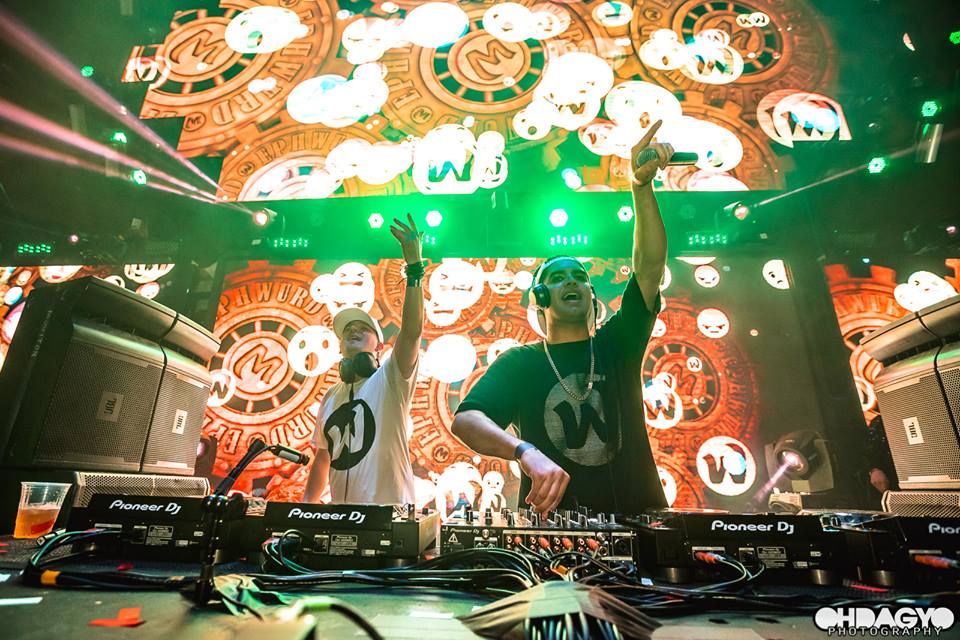 It came as a HUGE surprise when I learned that the identity of the amazing duo was none other than Troy Beetles a.k.a. Datsik paired up with Bais Haus. While many people know and love the Canadian-born superstar Datsik, not many people know about the other half of Ephwurd the American-born house DJ Basie Hauser. Even though Ephwurd is Bais Haus's first live appearance on the scene, he is no stranger to the dance music community. He spent several years as the tour manager for Steve Aoki before meeting Troy, who was on his very first tour. For years Bais Haus has been ghost producing tracks for many big name DJs. In fact, his first collab with Datsik was back in 2013, a full 2 year before the creation of Ephwurd.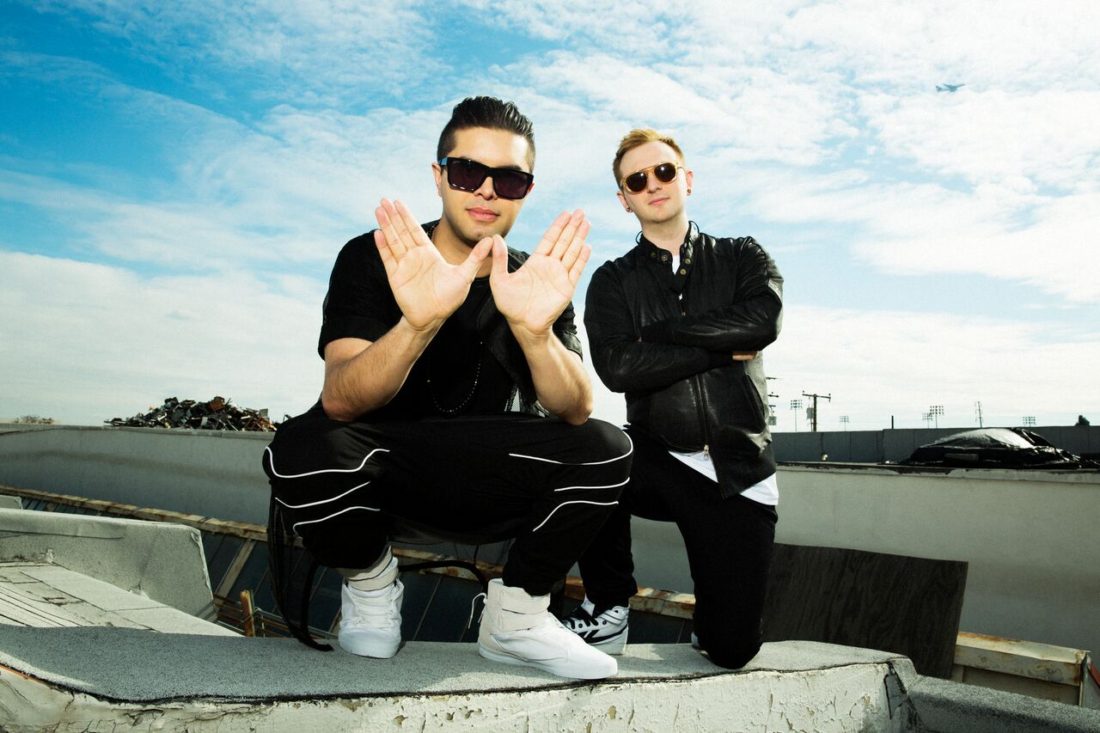 I recently managed to get an exclusive interview with the guys and ask them a few questions. Here's what they had to say:
How did you guys first meet? What brought you guys together and made you (Basie) decide to leave Steve Aoki and follow Troy?
– We met at Identity Fest back in 2011. I was on tour with Aoki and Troy was playing the Dim Mak stage. At the time Troy was putting out his Vitamin D record with them and I was helping Steve run shit on tour. We linked up again on Aoki's Deadmeat tour and that's when I started showing Troy some of the stuff I was working on. One of the tunes ended up becoming our collab "Closer To The Sun". I stopped touring with Steve about 6 months after that to deal with some family stuff and then Troy and I started touring together in like 2013. It was during that time that we started the original ideas for Ephwurd.
What inspired you guys to first start making music together?
-Since we were touring so much together it kinda just seemed to be inevitable. I was writing out ideas that Troy was into and eventually they led to the birth of Ephwurd.
How did you guys first discover your passion for electronic dance music? 
-I (Troy) was raised on hip hop and went to school for music production to try and get better and learn how to record artists. Around that same time, I randomly stumbled upon dubstep after showing a friend the music I was making. A lot of it had weird morphing bass lines and when I showed it to him he was like "dude, this sounds like dubstep!" From there I got into breaks dnd and a bit of house and now here we are!
-I (Bais Haus) got into electronic music when I was around 14. My dad showed me some Kraftwerk albums. Then some of my older friends at school showed me Aphex Twin, Daft Punk, Air, Squarepusher among many other artists. At that point, I was hooked. I ended up buying broken synths on eBay, fixed them up and resold them to fuel my new synth addiction. I literally got every old school synth for dirt cheap and learned how to program all the old analog gear. My old songs from when I was 16 were horrible but I still love to listen to them cause it's so nostalgic for me.
Who are some artists/producers you look up to?
-I (Troy) have always looked up to Bassnectar. He has been a mentor to me for some time now. When I was 22 we wrote a couple of tracks together. It's funny cause at the time I was living with my mom and he just knocked on the door and she opened it and was like "Hey I'm Bassnectar, I'm supposed to be writing music with Troy today".
-I (Bais Haus) have always looked up to acts such as The Chemical Brothers, The Prodigy, etc. The rave legends who brought dance music to the mainstream. They were so different in their day and they stuck to their guns. They did them 100% and that's what makes them legends, at least in my eyes.
You guys are helping bring back bass house from the grave. What is it about bass house that attracted you to this style?
-The type of music that we are known for is energetic and just fun. We don't take ourselves too seriously with it and I think that's why we like it so much. There are a lot of people out there who take themselves way too seriously and get very egotistical in the process. We are here to have a good time and that's what attracted us to the sound. What we do is not the bass house in the "traditional" sense. Music from the likes of AC Slater, Chris Lorenzo, and Taiki Nulight are classified as Bass House in my mind. We just make wompy party music haha.
A wise person once said, "You never achieve anything by playing it safe." Do you have any plans to go beyond the style you're known for and/or collaborate with some other artists?
-Yes! We have been working on some pop music lately as well as the tunes we are known for. We want to start changing it up here and there just to keep things interesting for us. If we don't, then the stuff we love doing now might get boring for us. Plus writing poppy sounding stuff gives us new ideas to bring into the studio for the bass house stuff.
Do you guys have any plans on dropping an album or any new tracks in the near future?
-Yes, we are sitting on about 12 new tunes and we are gonna find homes for them. I don't think we are gonna do an album just yet but who knows, maybe somewhere down the line that'll happen.
I know that Basie has been curating EPH'D UP Radio to expose more and more up-and-coming artists. What is your goal with EPH'D UP Radio and what can we expect in the near future?
-We get so much music sent to us that it would be a shame not to showcase it. That's why we decided to start doing the radio show. We literally have 1200 demos in our promo inbox right now and it's just a waste to not give love back to the people who are sending us these songs. A lot of the material is stuff that we enjoy but wouldn't really play in our sets. Having a radio show gives us the opportunity to show people cool music.
I know you guys have been really busy with your tour all over North America headlining at many major festivals including EDC Vegas, Lollapalooza, Middlelands, and Shambhala. What has been your favorite festival to attend/perform at and why?
-Oh man, that's tough. EDC is like an insane one night stand, but Shambhala is like the girl next door that you will love forever. Every festival is different and we like them all for different reasons. One special one we have to give a shoutout to is Veld in Toronto. That crowd was on 11 the entire time.
Let's talk Global Dance Festival for a second. For years now GDF has been held at Red Rocks Amphitheater, which you guys played at last year in 2016. What do you think Global's new home and upgrades for the 15th Anniversary at the Mile High Stadium? How do you think it will compare to Red Rocks?
-Red Rocks is a legendary venue, that place is magical. I think moving it to the stadium is good to really showcase all the artists playing there. Red rocks is a one stage venue, It's the best stage in the world but still when you have so many different acts playing its good to spread out a few good looking stages. That way you get good stage production's spread across a large area so fans can really immerse themselves and vibe within a few different environments.
What can the crowd expect overall from your set at Global Dance Festival? Are you going to be playing any new bass house or even something completely different for the Bass Capitol?
-Lots of NEW TUNES! Lot's of ID's! Lots of HYPE! Get ready cause the storm is coming!
Let's get personal for a second. I know that both of you guys are HUGE sushi connoisseurs and that Basie has tried many exotic rolls. What is your favorite type of sushi and where is your favorite place to get it?
-New Zealand Salmon in New Zealand. So bomb. Also, we have a few spots in LA that are amazing. There is Yuzu in Toluca lake which is fire as well as Iroha in Studio City. I've been going there since I was a kid… My mom literally took me to Iroha when I was a week old. I think its been around since the late 70's. Get the spicy miso soup there!
Let's face it, you can't always get good sushi on the road and the further inland you go the worse the fish taste. What is your other go-to food when you guys tour? 
-Sushi is the go to but if we hit up cities that are known for something we will, of course, try that. We had Jack Stacks BBQ in Kansas City a few months ago and it was legendary. That part that was not legendary was eating like 10lbs of meat then jumping around on stage for 2 hours.
Do either of you guys have any hidden talents or special skills?
-Troy is becoming a stock market ninja and I (Basie) am obsessed with cooking haha big surprise there.
What are 3 songs that each of you guys are really vibing with right now?
Oneeva – Platform 9
Yogi – Blow You Up (feat. AlunaGeorge & Less Is Moore)
Moksi & Chance "Set Me Free"
If you could give one piece of advice to an up-and-coming artist out there, what would it be?
-Learn to get your mix downs dialed as much as possible. You can have the dopest tune ever but if its mixed horribly nobody will care. A simple tune with a solid mix down will go farther than a tune that has all the craziest basses but a horrible mix down. Study your engineering!
Also be yourself! Don't try to be somebody else cause they are already doing it better than you! Be weird and different, then your sound will become whats hot versus what people are listening to. Inspire through example.
With all that being said, I can't wait to see their set at the 15th annual Global Dance Festival taking place July 21st– July 22nd at the Mile High Stadium in Denver, CO. Be sure to get your tickets soon! You can get your one-day or two-day GA and VIP tickets for Global Dance Festival HERE!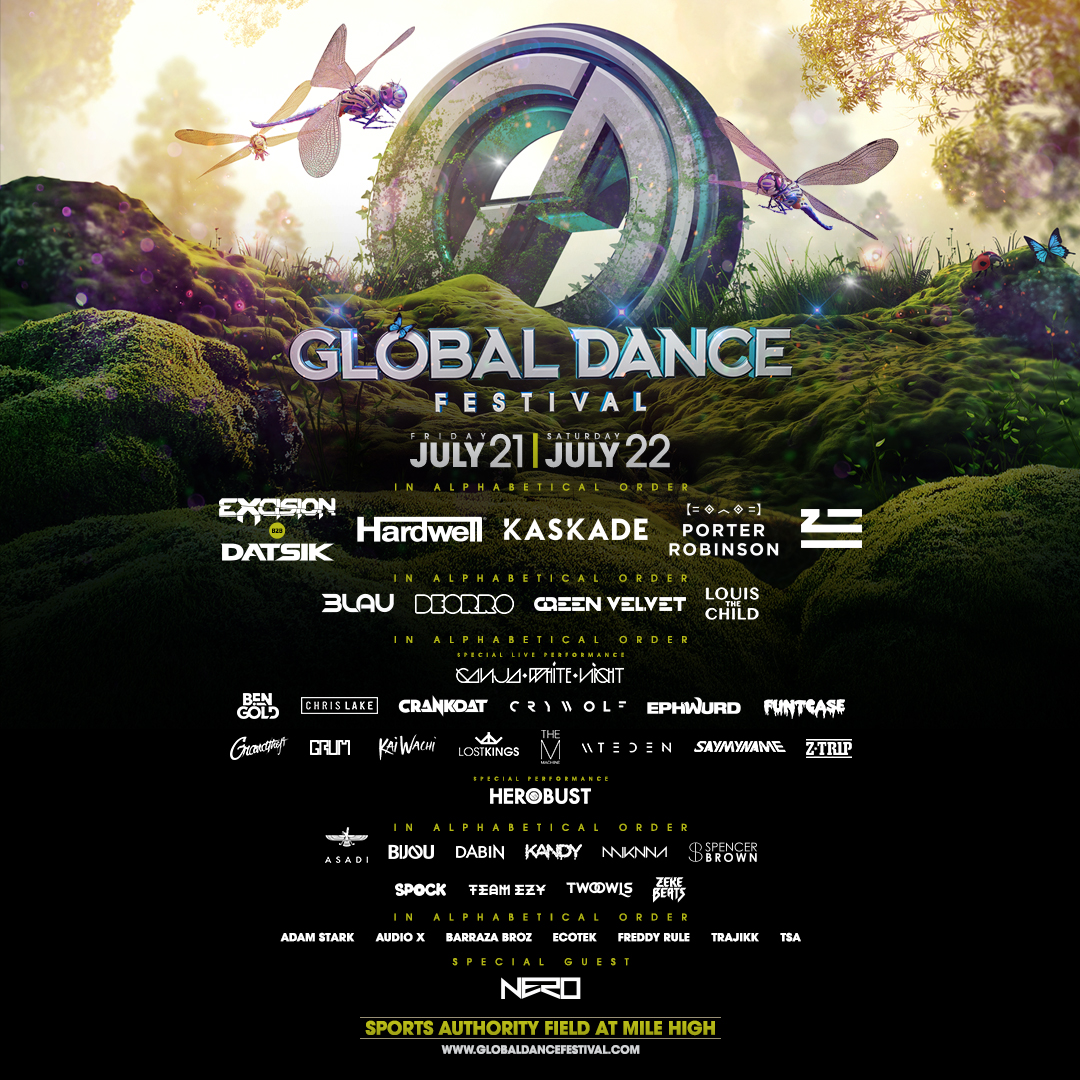 Be sure to check out the rest of Ephwurd's tour and grab your official merch HERE!
Listen to Ephwurd on SoundCloud
and on Spotify
Interview collab with Trillvo