Best known for his hits "Cry (Just a Little)" and "Rattle,"  it's not a shocker that the internationally known DJ Maarten Hoogstraten AKA Bingo Players has been taking over the clubs for 16 years now.
Right before taking the stage at his very own pool party event during Miami Music Week, Hoogstraten and his MC Iceman shared with us a little about what he's doing and his journey through growing in music.
From favorite international travels to getting music in the countryside of the Netherlands, he elaborated on what it really takes to make your dreams come true.
EDM Maniac: Hey Maarten! Glad you guys made it safe! Are you excited to be in Miami this weekend? When was the last time you guys were here?
Bingo Players: We are excited to be here, we just landed about 30 minutes ago, but we can feel the excitement all around us. Oh wow, let's see, the last time we played here was probably over two years ago, before COVID. 
EDM Maniac: I see you have a show coming up in Tampa, do you guys think Florida has a good music scene and enjoy playing here?
Bingo Players: Oh yeah, love Tampa. Florida does have a good music scene. Of course, Miami has helped mold that.
EDM Maniac: Okay but if you could play anywhere, where would it be? Even if You've already played there. What is your favorite place to play?
Bingo Players: Mmmmm Anywhere… Well ya know going and playing somewhere isn't just about going and playing. It's about the crowd and their energy, we both love Japan. 
EDM Maniac: Japan? That's awesome!
Bingo Players: We love the culture itself and we are both video game nerds. One of our favorite things to do is go to the little markets and find these obscure video games. So much to explore in Japan.
EDM Maniac: That is so cool, the music has brought experiences to you within everything you love. So what systems do you play? Playstation, Switch, Xbox?
Bingo Players: We play everything. Always loved gaming.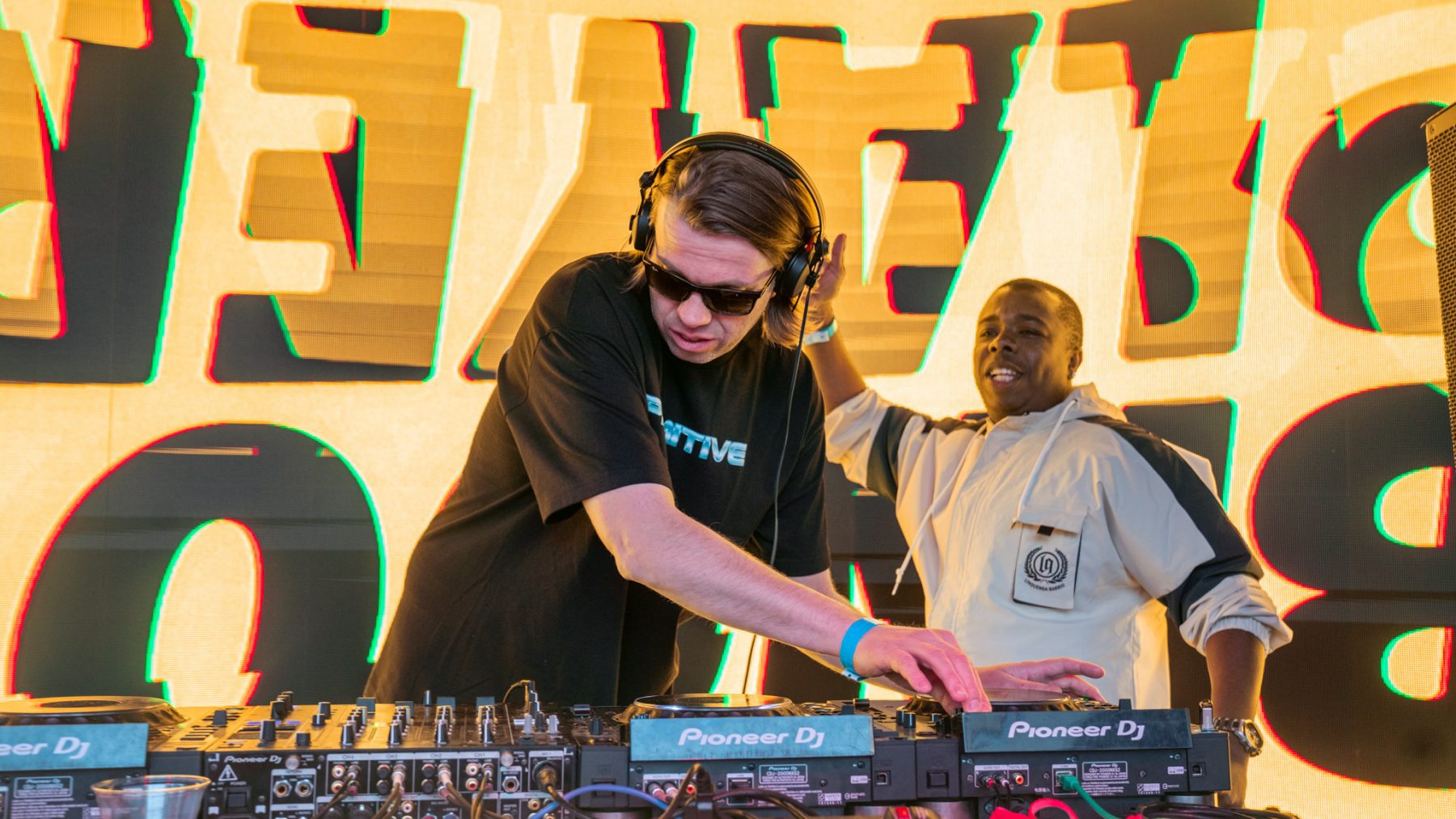 Photo by Emily Harvey/EDM Maniac
EDM Maniac: Love that, why limit yourself! So you love to play Japan. You once said that back home in Holland the crowds were more introverted, more difficult to please. How Do you think that had a part in the drive you had when first starting?  Did it make you work harder for it?
Bingo Players: Yeah yeah yeah, for sure. That's one of the formulas for being a Dutch DJ, people know what they like and don't like there. Which isn't a bad thing at all.
I think it's one of the reasons Dutch DJs can transition over to other cultures so easily. We don't get scared when we drop our favorite track and no one is dancing immediately, we are used to that. The first time we played in the US, we could play anything we wanted. People would go nuts. Japan is harder to please as well, we are just used to it and can adapt fast.
EDM Maniac: So you guys can adapt to other cultures because of how your culture shaped you. So inspiring! You are right we do love you in the US. I love that Japan is one of your favorite places and you say it is one of the harder places to play. It shows your confidence and drive.
Bingo Players: Yeah thank you, like I said we are used to the challenge.
EDM Maniac: So your newest track "State of Mind" just dropped. You mentioned in its release it was inspired by early rave and acid house. Can you elaborate a little bit more, tell us some artists you may have inspired you on this track or life experiences that inspired you?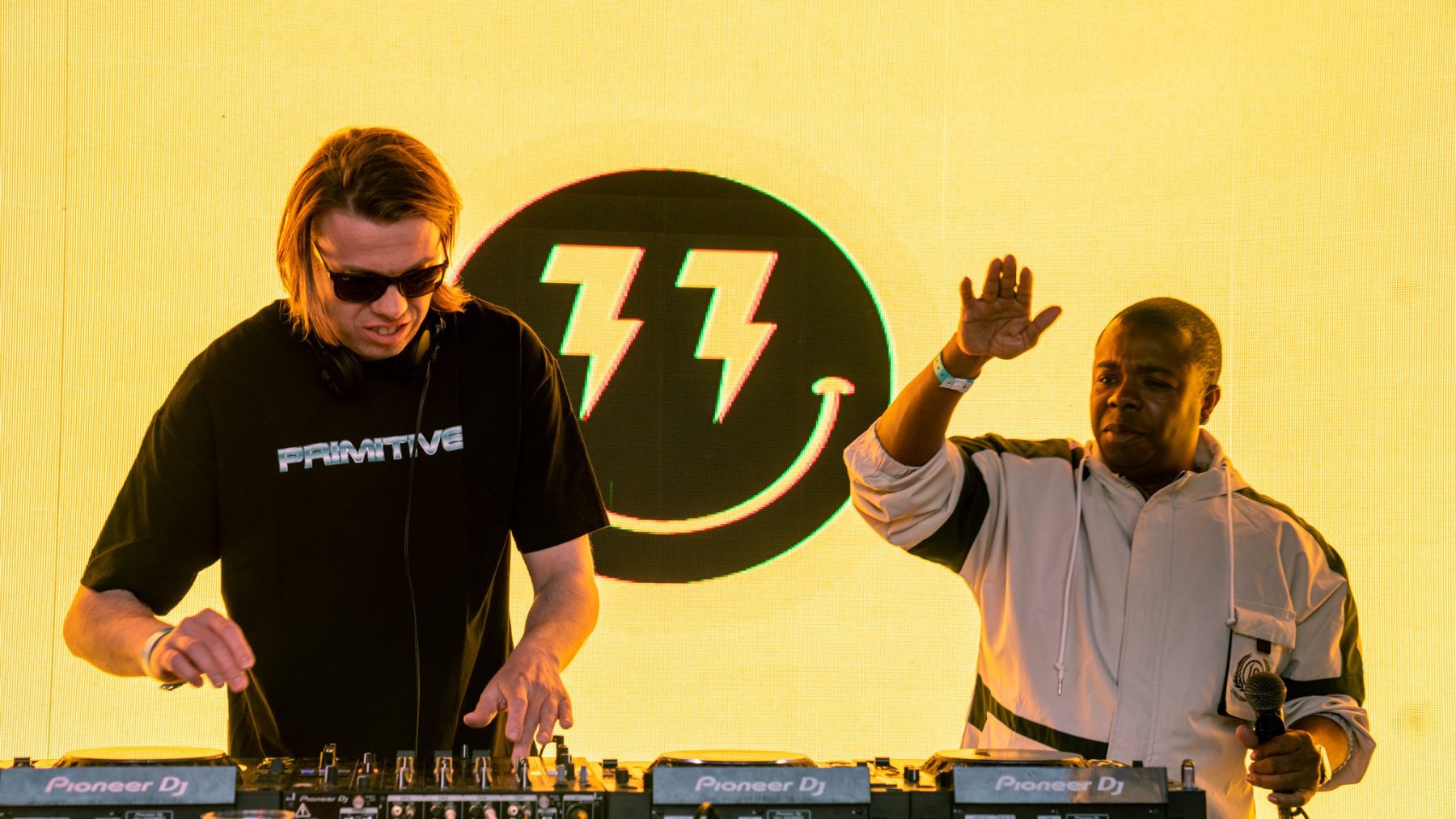 Photo by Emily Harvey/EDM Maniac
Bingo Players: For sure yeah, so late in the 80s before the internet we had like mixtapes going around school. People were always showing the music they found, on tapes of course. It was great because you had to rely on what people gave you on tapes. I lived in the countryside of the Netherlands, so most of it was rock and some hip hop.
The real thing was techno music. It blew over from The UK, which was of course in the late 80s inspired by Detroit. I remember the first time I heard it, I was like this is so weird… I fell in love with it instantly. I needed to know more. There were these compilations called "Turn Up The Bass" they made a new one every month with the best UK and US house music or rave music. If you had never heard it before it was mind-blowing. So yeah that's really what inspired the making of "State of Mind."
EDM Maniac: Amazing, I love all the raw history in your story. Pioneering electronic music for us, so we can have it today. I read that you didn't start making music until about 18-19 because you didn't have a computer. So music lived inside of you, what made you take the next step to become a music producer?
Bingo Players: I don't know just the pure love and fascination of It all. I couldn't afford things like synthesizers, the computer made it more accessible. I just started programming sounds on the computer.
EDM Maniac: So we have Ableton and FL studio, software like that these days. What did you use? How was it even possible?
Bingo Players: There was like Amiga. It was a popular computer, really known in Europe. Then I had like a 4-track, Tracker. Very limited sounds you could use, you could load up cassettes, for like samples. Yeah, that's what I started with. Trying to push and make my sound but also base it on what I was hearing on these compilations. Then I just kept evolving the more technology was evolving. 
EDM Maniac: Wow so you really have been working hard for this. It shows as well! Can you name some artists that you remember first changed your life and you fell in love with?
Bingo Players: The first thing that comes to mind is Prodigy. They did so many great songs, like early rave songs. All their albums are great don't get me wrong, but the first album "The Experience" really opened the portal for me. Mixing Drum n bass with Detroit house, was so refreshing to hear. 
EDM Maniac: Wow, thank you for that. I am unfamiliar with that album, I will have to check it out. So you started producing then djing? Is it true you got booked for your first show and kind of winged it because you didn't know how to work CDJs?
Bingo Players: Oh yeah it is so true. I clearly remember the first time we played our first big US festival. The DJ before us was flipping the forward and backward switch, I don't remember who it was. But yea we just winged it, the CDJs are pretty straightforward, it wasn't that hard. I just remember the tape playing backward and being like what the fuck is going on? It just came naturally after playing vinyl for so long.
EDM Maniac: Wow that is that Dutch go-getter mentality. So the only time you practiced or touched them was when you had shows?
Bingo Players: Yeah we couldn't afford them! We only practiced when we had live shows. No friends had them. We just went in blindly. The CDJs back then you just put in a CD and play. The only vinyl I played before this was just like the record players back home. Nothing fancy.

Photo by Emily Harvey/EDM Maniac
EDM Maniac: The come-up is real! Now you are hosting your own event in Miami, Florida! Besides some upcoming US shows what are some things we can expect from you this year?
Bingo Players: Of course, a bunch of releases.  I had so much time to create during COVID. And of course more shows! So happy we are all back to dance together. We were doing about 10 releases a year now we're wrapping up release dates so we can do more and more. 
EDM Maniac: Well we are so excited to see what is in store for you in the future, thank you so much for taking this time to speak with us. I hope you enjoy your time in Florida!
Bingo Players: Of course, thank you, it was a pleasure having a conversation! We will, going to enjoy that heat and sunshine a little bit before we go back.
For more from Bingo Players follow at the links below: