The 2023 edition of Okeechobee Music & Arts Festival was back at Sunshine Grove in Okeechobee, Florida from March 2-5.
In its six-year tenure, Okeechobee has become a staple festival for music lovers from South Florida and beyond, as a cherished part of the state's vibrant music scene.
During a whirlwind weekend, festivalgoers braved high temperatures and the hot sun. The EDM Maniac team was in attendance for an Okee that won't soon be forgotten and we have the full scoop below.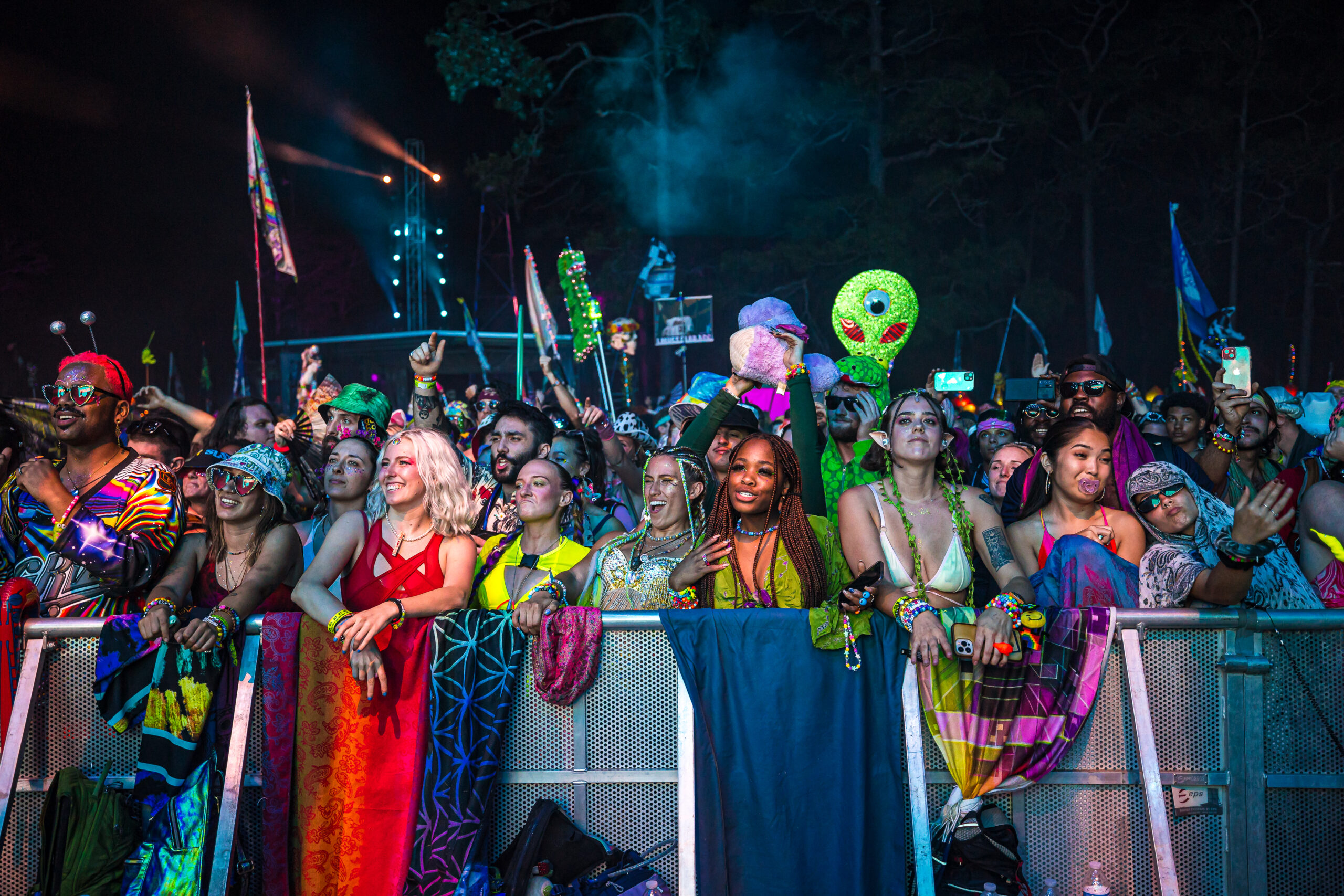 Vibes: B
We had lots of beautiful interactions with our friends and neighbors. Most of our fellow attendees were super friendly and excited to share moments and memories as we danced the night away. 
South Florida certainly knows how to party. Look in any direction and you were sure to find people having unapologetic fun.
However, with great fun comes great responsibility, and we felt that at times, the crowd could have been more conscientious of their neighbors. Plenty of people pushed beyond their limits, leading to some scenes that definitely made other attendees uncomfortable and concerned for their safety. 
Though we easily moved throughout the crowd with lots of space to dance during the day, we experienced some pushing and tightly packed crowds during some of the bigger acts. More "excuse me's" and additional respect for personal space was needed. 
Inflatable couches were a major talking point for many people at this year's Okee. With four days of dancing in the heat, rest and relaxation is essential, but moments for lounging need to be reserved for the back of stages and the outskirts of crowds. 
We had a very difficult time navigating the dance floor among the couches, chairs, and even tents that people had set up at the very front of some of the biggest stages. Not only does this make it tough to let loose and bust a move, but it also inhibits accessibility to guests who need help or medical attention.
Production: B
For the most part, Okeechobee had great sound all weekend long, but sound frequently cut out during some of the most highly anticipated sets of the festival. 
Stages needed to be better equipped to support artist performances. We heard multiple artists hop on the mic to explain that "the generators couldn't handle the bass."
While not necessarily a hallmark of Okeechobee's production, visual elements left a lot to be desired. Lasers and pyro were incredible when utilized – Incendia's flames went sky high and Jungle 51 felt like a different universe – but we simply needed more. The fact that Excision's set had no lasers at all was confusing to say the least.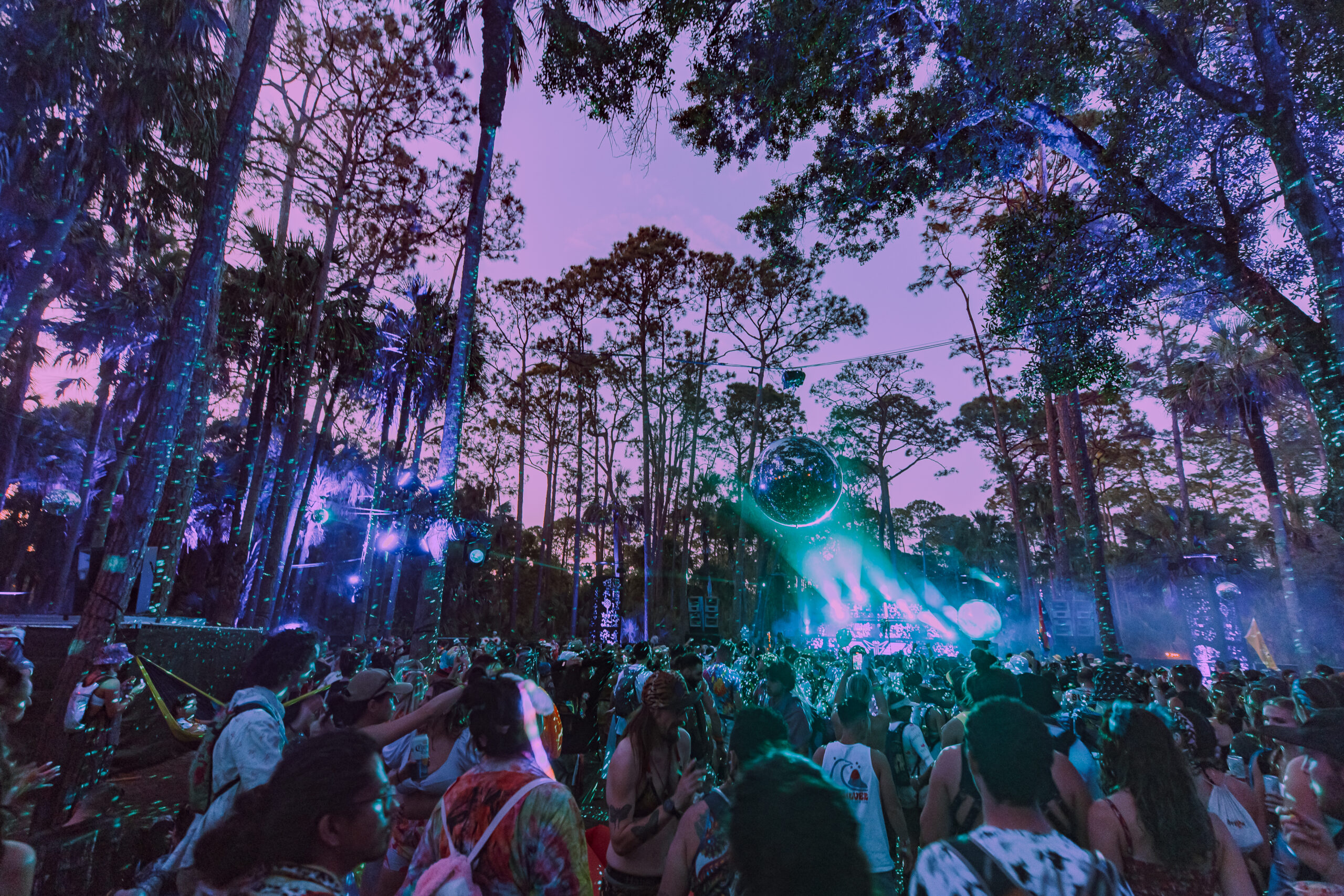 Music: A-
The lineup at Okeechobee this year was absolutely stacked and all of the artists certainly delivered. Every act popped off and we were pinching ourselves in disbelief at incredible sets from artists that we've rarely seen anywhere else.
Information on last-minute changes to set times was often hard to find, and while there were very few schedule conflicts between the biggest performances, this did lead to issues with crowd control at Okeechobee's already smaller stages.
We were wowed by ODESZA's first festival set in four years; a moment of jubilation for the masses. We were also treated to uniquely crafted sets and surprise additions like Skream's OG dubstep set, as well as powerhouse B2Bs like Ivy Lab B2B Mr. Carmack B2B Craze on Friday and a not-so-secret GRiZ B2B LSDREAM set on Sunday night.
Venue: C
The picturesque setting of Okeechobee's Sunshine Grove venue left us with memories that will last a lifetime. However, issues with logistics and management were obvious and unsettling. 
Spaces for mingling and relaxation were beautiful with lots of room to cool off in the breeze or catch some shade beneath the trees. Chobeewobee Village's marketplace featured lots of well-made art and merchandise tailored to the best of festival fashion. Downtime activities included arts and crafts, educational panels, and yoga. 
Food and drink prices throughout the venue at Okeechobee were egregious. $20 for a single mixed drink is downright unfair. There were plenty of options for a variety of dietary restrictions and preferences, but no one was purchasing a substantial amount of food for less than $15. 
We did see staff working to control the mess left in the wake of Okee's massive four day party, but trash receptacles were a bit few and far between. This, paired with dry, dusty weather and high winds meant that Okeechobee was definitely one of the dirtier festivals we have attended. 
We felt that VIP passes were not worth the additional $500 price tag. VIP viewing areas came in clutch for the most popular performances, but amenities were limited outside of free showers in the VIP campgrounds. VIP spaces were surprisingly bare. 
With daytime temperatures exceeding 90 degrees, the lack of shade at Aquachobee made no sense and we definitely missed the large tent that had been installed in previous years. There were enough water stations for Okee's relatively small turnout this year, but in the Florida heat, more would have been welcome.
Most notably, at a time when it could not be more clear that guest safety needs to be a top priority, festival organizers clearly dropped the ball.
Our hearts are with the friends and family of the individual who passed away at Okeechobee. While it is difficult to know the extent to which policies and preventative measures could have led to different safety outcomes, one thing is certain: we did not feel that our safety was valued.
The number of medical staff on-site was very limited and response times for guests who needed help were very long, often exceeding 30 minutes.
Only having one clearly marked medical tent that is very far from many of the stages is just not acceptable. We noticed many attendees struggling to find the proper resources to help their neighbors.
Security when entering the campgrounds and stages was wildly inconsistent and at times, borderline non-existent. Upon arrival at the campgrounds, one of our team member's cars was not searched at all. Individual security checkpoints and bag checks at each stage were odd. 
We noticed permitted items being confiscated and lazy searches for dangerous items. It seemed that there was a clear disconnect between the intentions of hired security and the standard of safety practices for any large public event.
While Okeechobee did have ADA compliant options for those who needed them – such as golf cart transportation – amenities were limited. Navigating the grounds must have been difficult for anyone with mobility issues and we noticed an instance where an ADA liaison tent was completely unattended.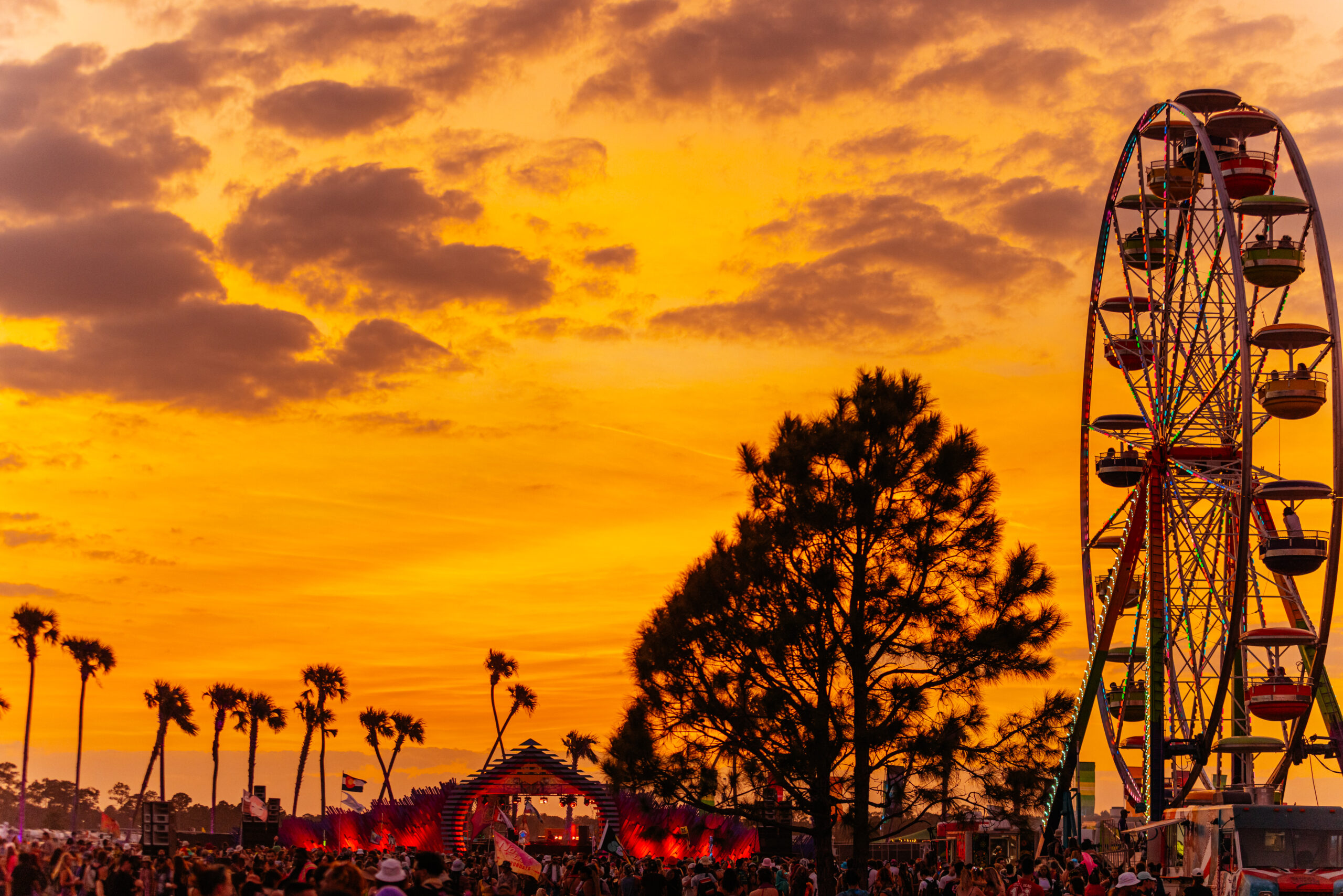 Overall: B
All-in-all, our personal experience at Okeechobee was positive. We had an absolute blast dancing to music from some of the biggest names and up-and-coming artists in the industry. Moments of wonderful shared experience with our fellow Okeechobeeings filled us up and gave us plenty of good vibes to take back home.
The music and people of Okeechobee carried this festival. The fact that attendance for 2023's edition was lower compared to previous years was very apparent and made for an enjoyable and more intimate experience throughout the weekend.
Okeechobee has set a high bar throughout its history, but Okeechobee 2023 did not meet this standard. We look forward to changes being made that reflect and uphold the love and enthusiasm that its community has.
Feature photo provided by Adi Adinayev. Additional photos provided by Alex Perez, Keiki-Lani Knudsen, and Adi Adinayev.