San Diego, California — Hardwell, the number one DJ in the world (as crowned by DJ Magazine's annual Top 100 DJs poll in 2013) landed this past weekend at the world renowned Petco Park located in Downtown San Diego. For those not familiar with this venue, it's the home of Major Baseball League's San Diego Padres and other sporting events year-round. Being located in the Downtown area, the venue features a medium-sized park surrounded by a variety of residential and business high rise buildings adding onto the energy and uniqueness of the location. LED Presents is no amateur when it comes to hosting an event under their prestigious name, adding Petco Park to it's list of venues is truly remarkable for the San Diego-based company.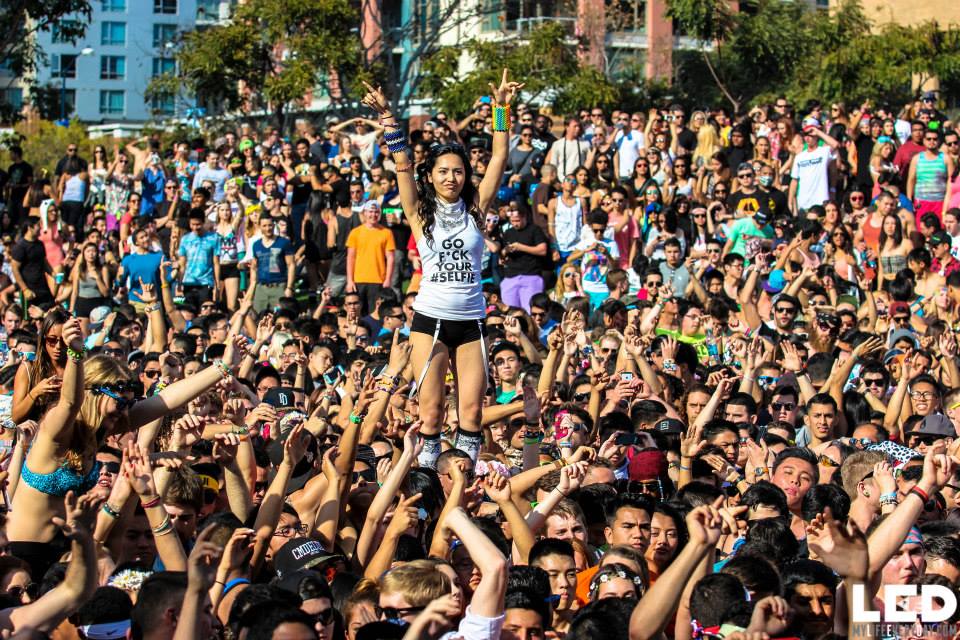 Fans at LED's "Hardwell in the Park"
As the EDM Maniac team arrived just in time for Hardwell, we were surprised on how swiftly the security team was able to accommodate the large crowd from the entrance to crowd control. The view surrounding the park at times felt like we were at Bayfront Park for the Ultra Music Festival (happening this weekend in Miami) due to the Downtown location and daytime crowd.
Starting off with his 2012 anthem "Spaceman", Hardwell kicked off his 2 hour set (which we overheard some call one of his best) with lots of bangers, energy, and crowd engagement that Hardwell has come to be known for. For others, it was nothing short of a typical "banger set" we can hear by tuning into Hardwell's weekly radio show 'Hardwell on Air'.
Remising through his successful hits "How We Do" featuring Showtek, "Apollo" with Andrea Shepard on vocals, and the crowd hit "Never Say Goodbye", Hardwell made sure this transitions gave the fans awaiting the experience that they had come (near and far) for. Even with a stage that consisted of minimal production (likely due to the high-rise residential buildings next to the venue) Hardwell worked with what he was offered, led panels and CO2 cannons which shot into the front stage crowd numerous times.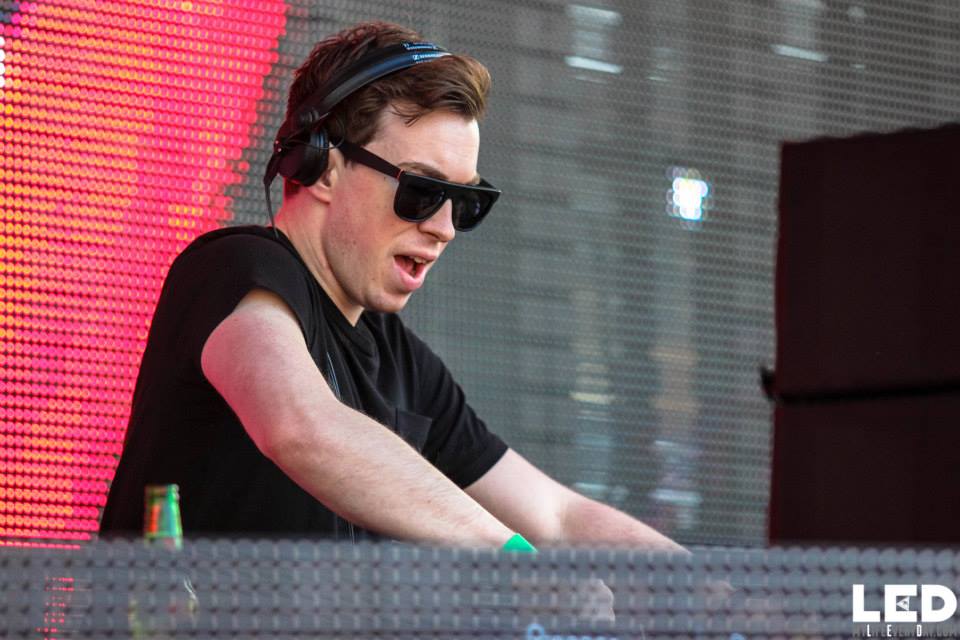 DJ Mag's #1 DJ Hardwell in San Diego, California
Even in San Diego Hardwell made sure to feed the crowd a little bit of new material. In a mash up of Calvin Harris & Alesso's "Under Control" vocals by Theo and Gareth Emery's "U" melody, the fans took it in and sung along. For the crowd that was present that day, we were taken back how much energy was present; even counting down alongside Hardwell as the buildup leading to the drop during "Countdown" initiated. Looking at the environment around us, did not feel like we were in San Diego. It felt like we were surrounded by passionate music lovers and people eager for festival season!
Closing off his set in a unique twist was "Spaceman" however this time (as we notice this trend happening) this was the hardstyle version. Mashed up mid-song with a moombathon melodic that accompanied, it ended the daytime event.
It was a fairly usual set that we had come to know Hardwell for, nothing big in terms of "surprises" per say but the new mash up material was a great addition to his set. However, we look forward to hearing what new material Hardwell will present for us coming up this weekend at the Ultra Music Festival in Miami.
As always, we thank LED and their team, Hardwell, and the San Diego crowd for welcoming and having us present. Your energy electrified our Sunday afternoon, and we look forward to many more LED events in the near future.