Everyone's favorite cruise ship festival is setting sail once again. FRIENDSHIP is making its return for its third year in 2023
Heading from Miami to a private island across February 27-March 3, the cruise festival is produced and curated by All My Friends, listed as AMFAMFAMF, and Gary Richards, aka DESTRUCTO.
The last time it left port, the festival on a boat was home to over 50 artists and entertained over 3,000 attendees for a trip from Miami to the Bahamas. There is currently no lineup for the upcoming edition, but with Richards' experience curating lineups for HARD Events and now AMFAMFAMF, the return is sure to be marvelous.
Loyalty pre-booking for the 2023 edition starts Thursday, May 12 at 10AM PST. Click here for more information.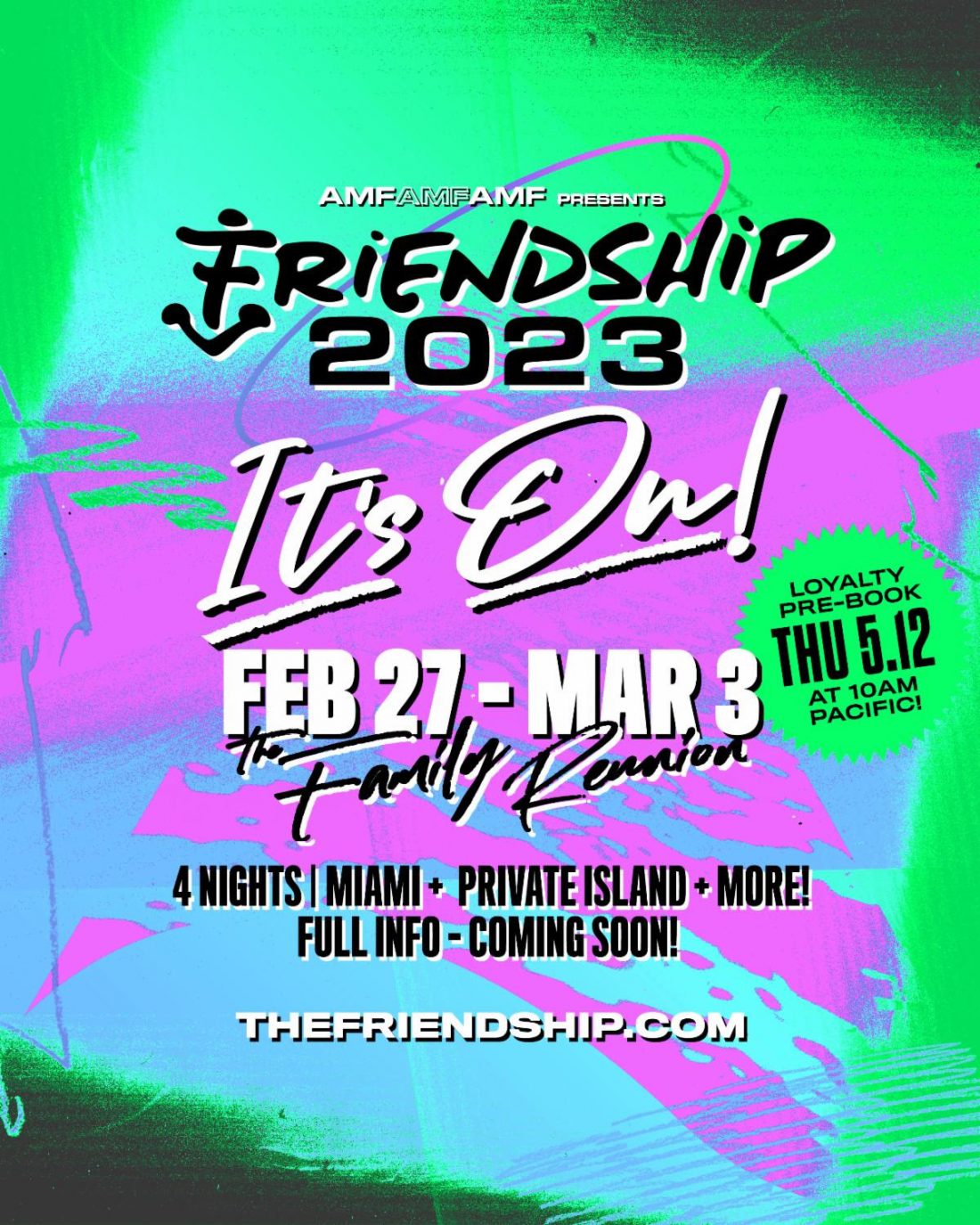 Featured image provided f The Friendship's Facebook Page