Gareth Emery is known around the world for his incredible live shows, and he recently took them to the next level with a 4D laser show. Don't be surprised when these unbelievable laser displays take over Instagram. 4D laser shows are the latest trend DJs are incorporating into their sets and they are breaking barriers in the EDM scene.
Emery revealed his newest project: 'LSR/City,' a 4D laser show in Las Vegas during on Wednesday, May 19, 2022. Laser shows at this elevated level provide endless opportunities for the different shapes to beam with each beat, awing the crowd. There is nothing better than when the lasers and beat synchronize, creating an immersive experience with the lasers as the beat bumps throughout.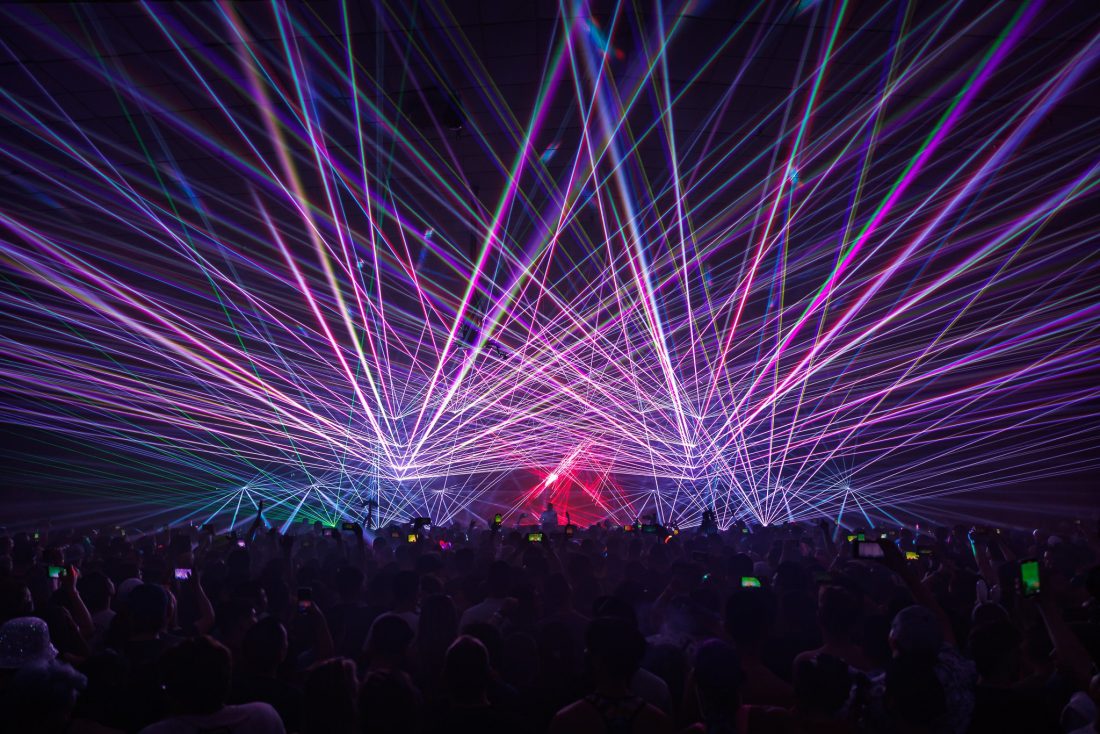 Every light show is mesmerizing, but it's different seeing various frequencies of lasers blended from all sides of the warehouse. Those who have attended large-scale festivals know how insane productions can be. Imagine a light show Excision puts on inside a warehouse, but instead with trance music. Emery will truly be changing the warehouse scene with this debut and leave his audiences in a trance state of mind.
Neon green lights sliced through the crowd as hearts beat in unison with one another while the sky electrified. Pinks and teals braided together. At this moment, fantasies became a reality. Get some light-refracting glasses to enhance the LSR/City experience even further. It was like looking through a kaleidoscope of wonder with the glasses.
Emery had the crowd immersed from the start of the show. This British DJ is known for his epic uplifting trance beats, and with his new project LSR/City, different shapes and color hues captivate trance lovers into a higher sense. The bass bumped non-stop as purple, pink, and orange spewed across the sky, creating the perfect desert-esque ambiance to kick off EDC Week.
As enticing as the production was, some of the crowd towards the back had blank stares and seemed just to be there. Emery had great energy throughout the show however, his crowd interaction was minimal as he was focusing on delivering this brand new production.
The production was certainly the headliner this time around, but as Emery fine tunes LSR/City it will surely become one of the most in demand dance music shows in the world. Elation did a phenomenal job making LSR/City a reality, can't wait to see what else they have in store!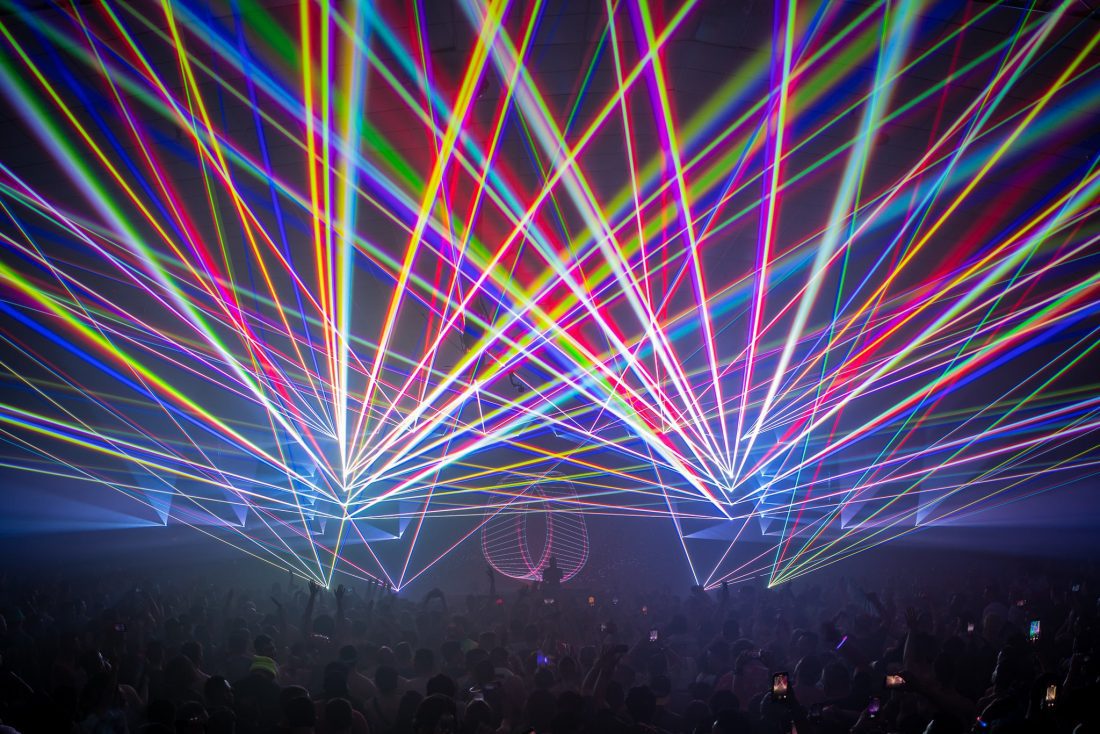 Featured photo by Benjamin Yap