Utah's largest Spring Festival, Get Lucky, is back again March 8th & 9th at The Great Saltair to celebrate their 14th edition. V2 is over the top excited to present this return and have some great things in store for you. The marvelous "Celtic Palace" main stage will host headliners like Rezz and Borgore and we all know they won't disappoint.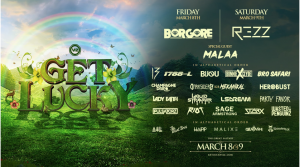 After much anticipation, the full lineup has finally been released. This years lineup includes very talented artists like special guest house legend MALAA, rising star 1788-L, Herobust, and Party Favor.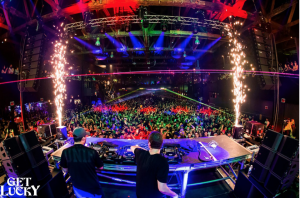 In 2017, the "Tent of Gold" was known for delivering some stellar hardstyle and in 2018 it had you bouncing all night to House. For this years edition, the theme of the tent will remain under raps. You'll have to attend to figure out this mystery! V2 has been throwing events since 2013 and is proud to have brought the EDM scene from underground to mainstream. 
Tickets are on sale now. Get yours here!