The first-ever Wild West-themed music festival, Goldrush, kicked off its first year with a bang. Goldrush was everything Relentless Beats had promised it to be by bringing a great mix of EDM and Hip-Hop artists for 2 nights with an old-timey atmosphere. Set in the arid desert of Chandler, Arizona at the Rawhide Western Town & Events Center, Goldrush took you back to the 1800's with an entire town build to look like something straight out of an old Western movie. The only thing really missing was Clint Eastwood!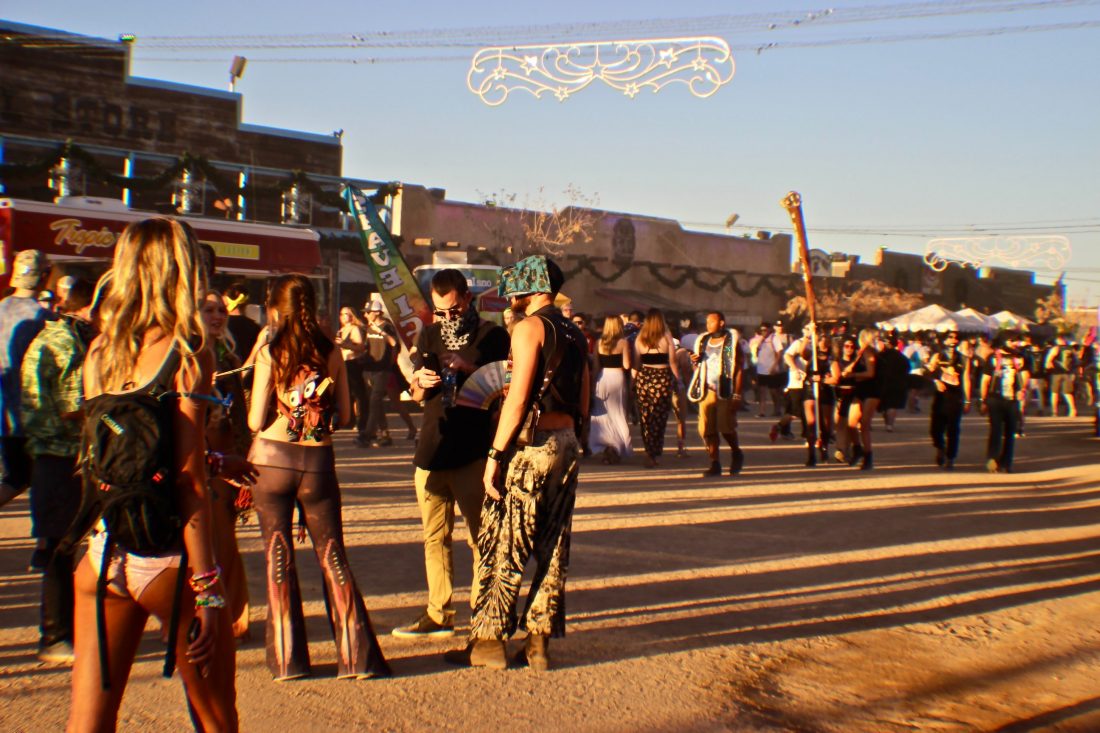 As soon as you walk through the gates you are greeted with amazing music off to your right. Those beautiful sounds are coming from the Dirtybird curated stage, The Hideout. If you head towards the left, you see an old western town filled with shops along both sides. One thing to keep in mind about Goldrush is that it is a cashless event. You can either link your debit card to your wristband online before the festival or you could load it with cash right inside the gate. One thing that is true to the western theme is the dirt roads and dance floors. So make sure that you wear a bandana or dust mask to prevent any respiratory issues.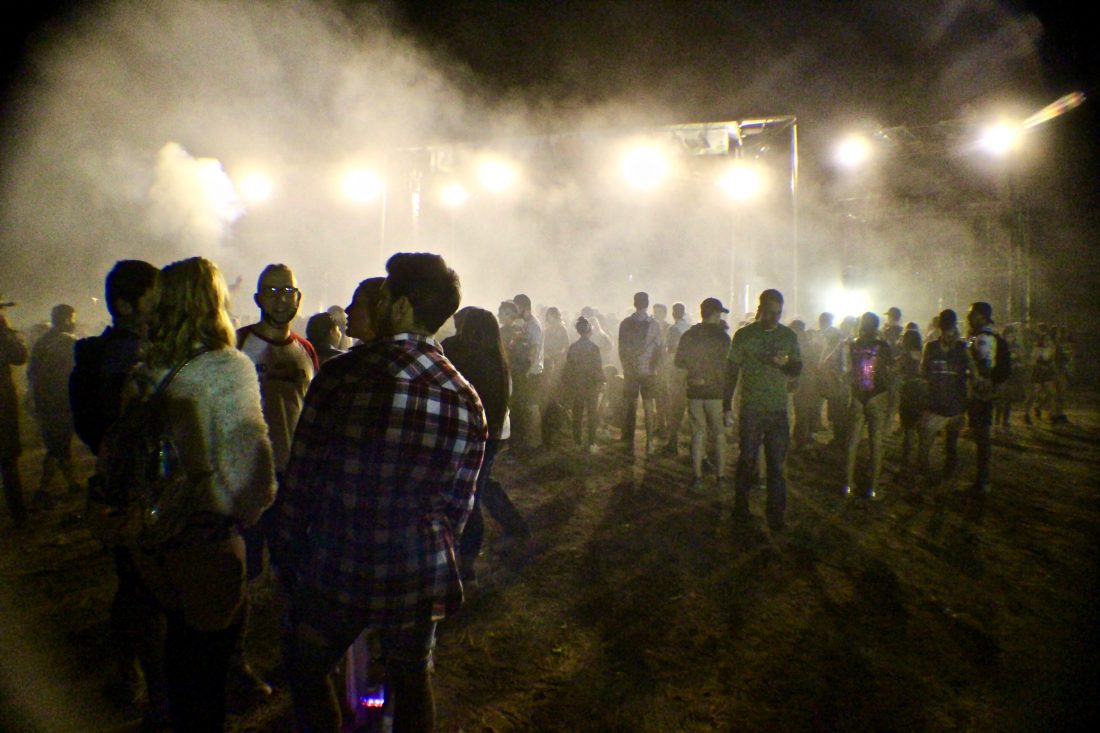 If you do happen to have any immediate respiratory issues or any other medical problem, please do not hesitate to stop by the medical building right on the main road. They are there to make sure that you're safe, not to arrest you. Located in close proximity to the temporary hospital is the Relentless Rangers Station which was by far my favorite aspect of the festival. The Relentless Rangers are very similar to Insomniac's Ground Control in the fact that a group of volunteers roams around the festival sharing safety advice and handing out water to those in dire need. If someone doesn't look well or they are having a difficult time with a variety of substances, Ground Control will take them to the Medical tent so they can receive fluids and electrolytes.  However, this could cause someone who is having a "bad trip" to freak out and think that they are going to jail.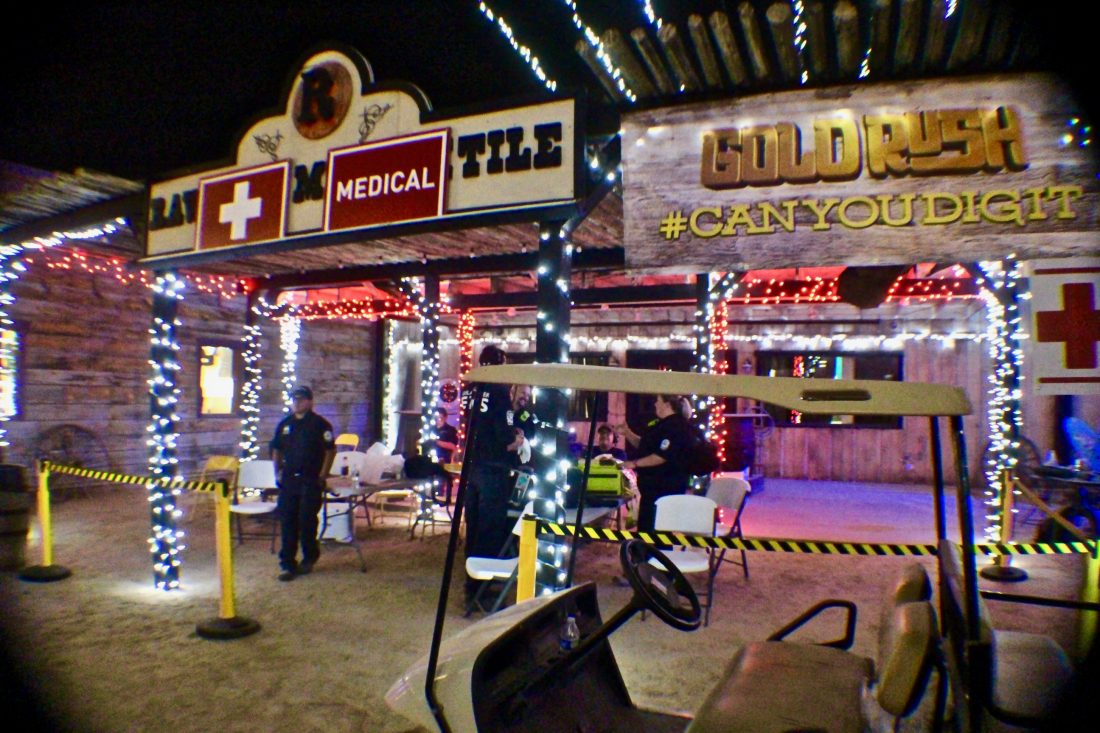 This is where I love the Relentless Rangers approach. The first night shortly after getting in, this guy came up to my group mumbling nonsense because he was tripping so hard. I asked him if he was alright and I offered him water, to which he completely ignored before running off. Several hours later we see the same guy, only he is being followed by two gentlemen in green Ranger shirts. I spoke with the two Rangers about the situation and how they were going to handle everything. They told me they were only there to observe and make sure he didn't cause any problems for himself or anyone else. Other than that they were not going to force him to go to the med station or even the Ranger Station. The Ranger Station was an amazing safe space for those who needed to just get away from the festival. It was an entire building set up with tables, chairs, cots, and water in a climate controlled area away from all the lights and noise. There were trained professionals on hand, both in the Station and roaming the grounds, to help anyone who might be having a mild freak out.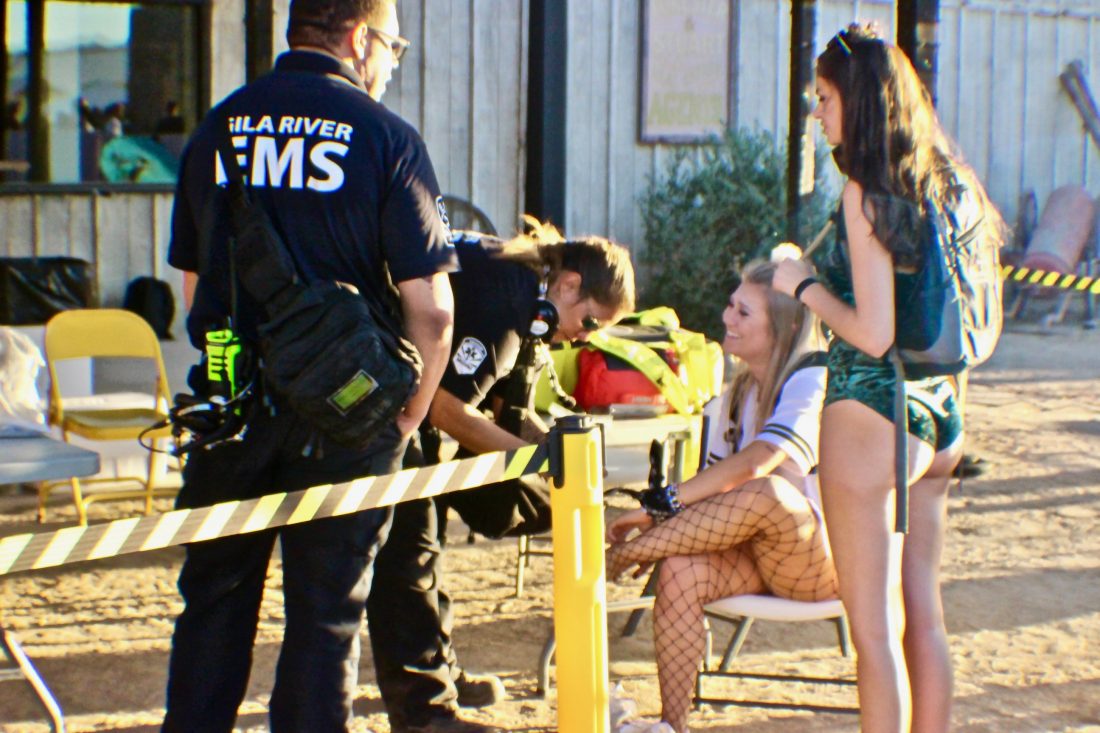 All three of the stages were set up in good locations to prevent sound bleeding. With The Hideout at the entry, Pioneer Peak set-up in the middle, and Golden Gorge (main stage) in the very back of the festival grounds they had plenty of space for each stage without it being a mile-long hike. The stage production was really on point with some amazing visuals and stunning laser arays. Some of the biggest names in EDM and Hip-Hop played on these three stages including A-Trak b2b Baauer, Brillz, Claude Vonstroke, Dillion Francis, Excision, Lil Uzi Vert, Lil Pump, $uicideboy$, and many more.  A couple of my most memorable sets of the weekend were A-Trak b2b Baauer and watching San Holo jump up on stage and shred the guitar the second night. Although I was a little sad that I didn't see anyone drop a country western songs throughout the entire weekend…
It was an amazing weekend filled with great memories of some of the best people. While the vibes were a little off at the Hip-Hop performances, there were still some really amazing people at Goldrush. At the end of the weekend, I got to add even more people to my rave fam, which means that it was a great weekend for me.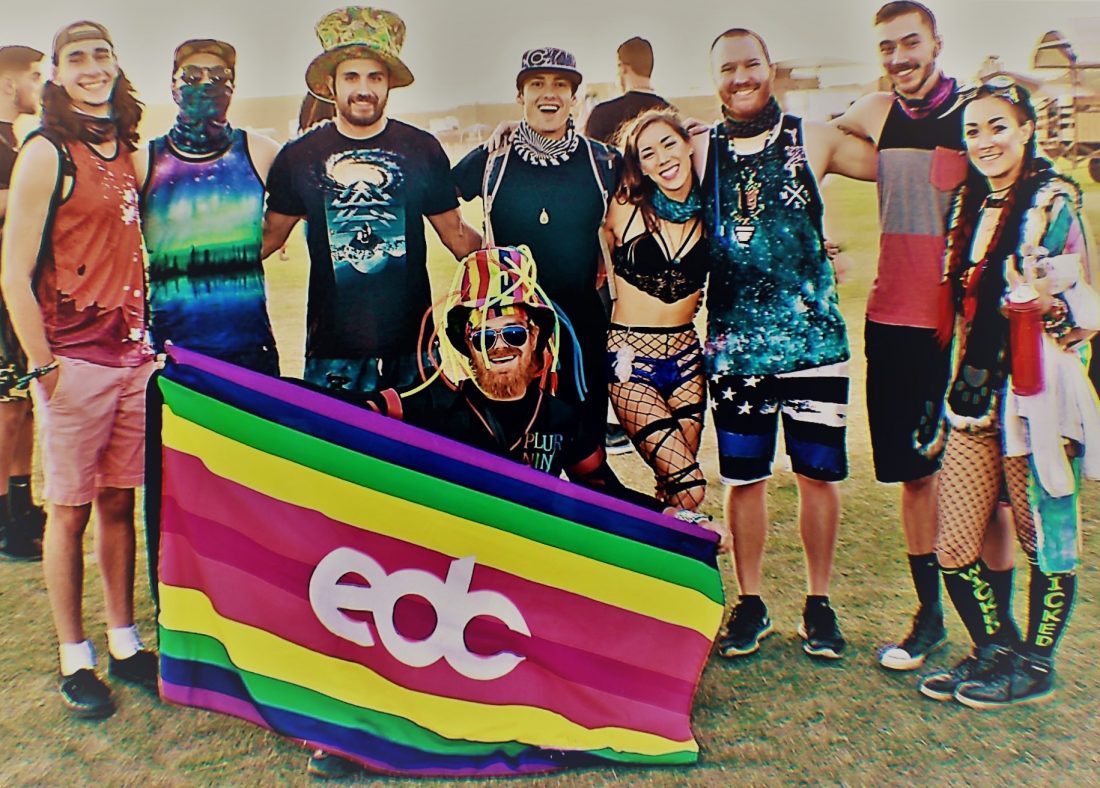 For being a first-year festival, Relentless Beats did a great job with their production, use of pyros, confetti cannons, organization (except parking the first day), and overall atmosphere. I loved the old-time western movie vibe they brought to the table. I highly recommend that you put Goldrush Music Festival on your radar for next year fam! Until then, enjoy the offical recap video curtousey of Relentless Beats as well as some of our favorite moments captured by Zoe Hudson. Make sure you find and tag your squad below!
Photo Credits: Zoe Hudson for EDM Maniac
Recap video courtesy of Relentless Beats