HARD Events is responsible for some of the most iconic dance music events within the industry including Hard Summer Music Festival, HOLY SHIP! as well as HARD Red Rocks. Now, the company has partnered with Insomniac TV to launch a brand new gaming competition series named, 'TRY HARD'S' which will be broadcasted on Insomniac TV's Twitch account. Throughout the COVID-19 pandemic, Twitch has become a safe haven for DJs, gamers, or anyone who is looking to pass their time while watching virtual gaming or DJ streaming events. Now, HARD Events has bridged the gap between competitive gaming and DJs by announcing, 'TRY HARD'S.'
'TRY HARD'S' will attempt to put professional gamers and DJ's against one another every week to compete in gaming events. Winners will have ultimate bragging rights over their favorite video game, and losers will need to put in the time to seek revenge. Week one will feature DJs including Chris Lorenzo, Cheat Codes, and Wax Motif as well as gamers such as Di3sel and kenjiGX.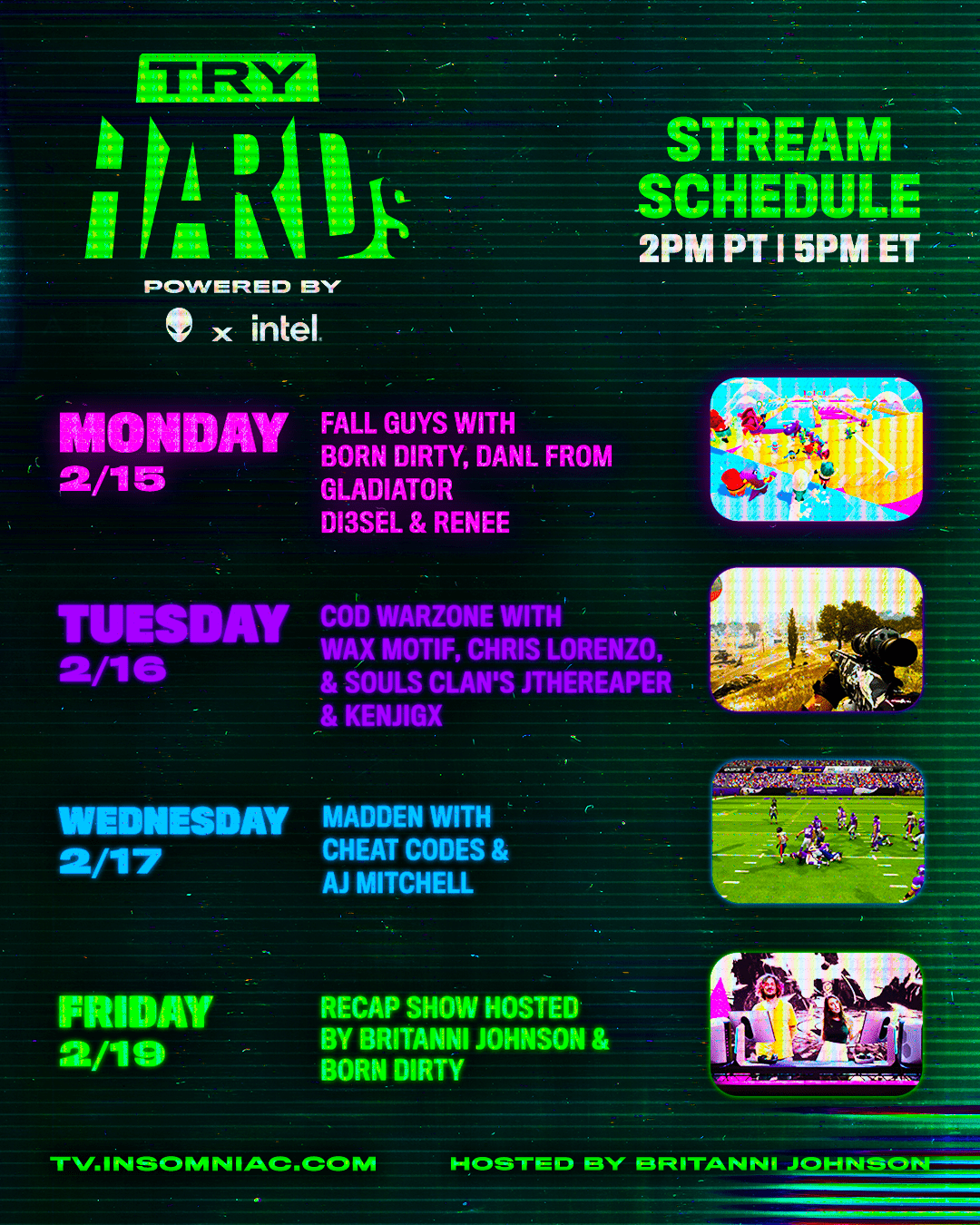 The show will be hosted by Brittani Johnson (E3, G4ATV) and will feature 6 weeks of streaming with 3 episodes of gaming and 1 recap show. Each broadcast will have a different theme, with Monday's focusing on Super Smash Brothers, Fall Guy, and Rocket League. Tuesdays will focus on FPS such as Call Of Duty and Fortnite. Wednesday's will focus on sporting games like Fifa and NBA 2K while Friday's will see a recap of the week's highlights with behind the scenes footage, bloopers, and gossip.
Make sure you are following Insomniac TV both on Twitch and YouTube.
Feature Photo -Calder Wilson