If you've noticed that you haven't heard the words HARD Miami in quite some time, then you're correct. West Coast festival inventors HARD Events have announced their notable contribution to this year's Miami Music Week and it sure won't disappoint.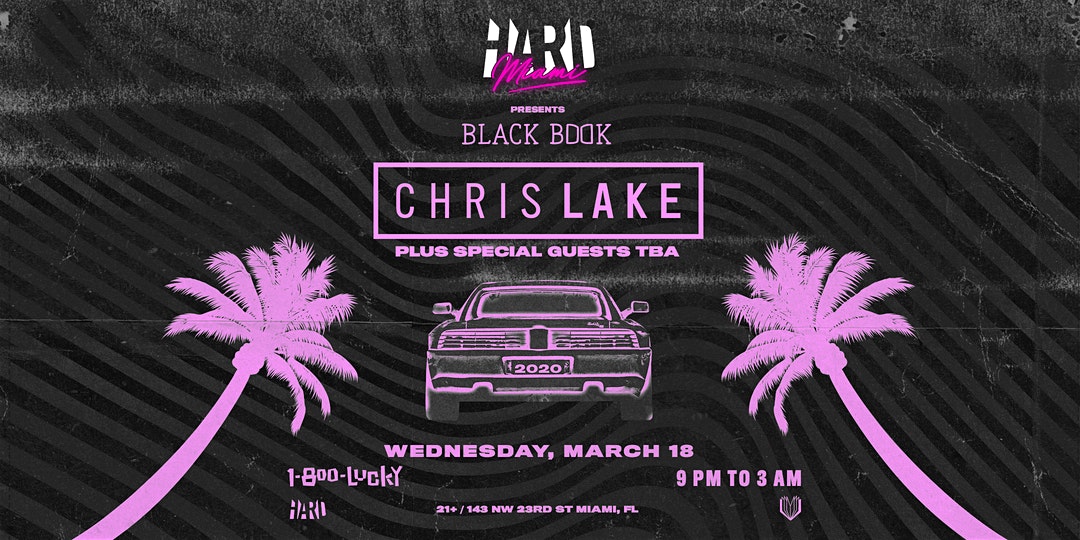 After four long years, HARD Miami will return to the stage and will be bringing some legends along from the ride. They will be showcasing a Black Books Record Party with modern house pioneer Chris Lake as well as special guests. This extravaganza will take place at no other than culinary infused party-haven, 1-800 Lucky.
Chris Lake is absolutely the best contender for this event as he's been growing and dominating the charts with every track he releases. Lake created Black Book Records in 2017 alongside Insomniac Music Group and has now seen releases from Walker & Royce, Green Solardo, and Green Velvet. As 1-800 Lucky is known for its vintage vibes and long patio, it will prove to be the best-suited venue to bring HARD Miami back into full swing.
If you're just as excited for this as we are, get your tickets by clicking here.