Update 4/26: Hard Summer 2016 has announced this year's Hard Summer lineup at the Fontana Speedway, with camping and much more. For more information, visit www.hardsummer.com.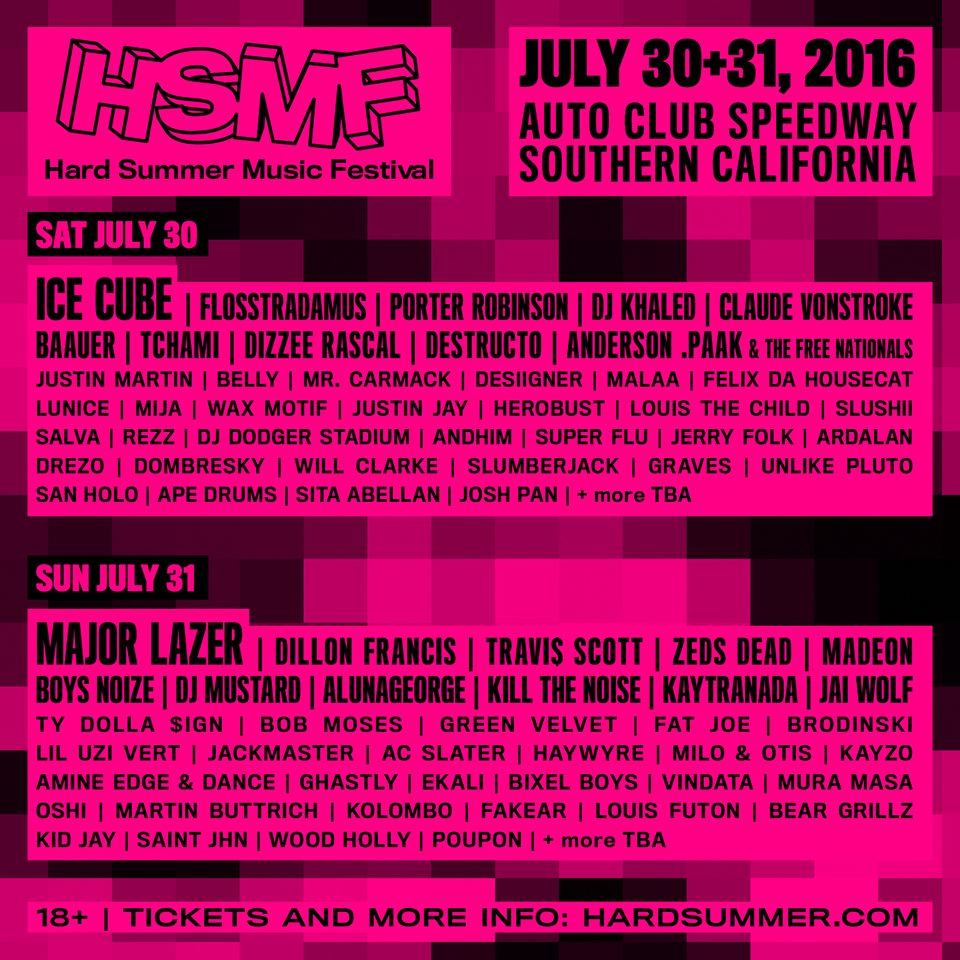 After a drama-filled year for HARD Presents, the company announced the return of Hard Summer 2016.
The festival is set for July 30-31, somewhere in Southern California. The exact location of the event has yet to be announced.
Last year, the festival was held at the Pomona Fairplex. After the drug-related deaths of two young women who attended the festival, Los Angeles County Supervisors came close to banning all dance music events on county property. However, Live Nation, who purchased HARD Presents, agreed to make a number of changes to future festivals to keep attendees safe.
Those changes were implemented for HARD Day of the Dead. The amount of attendees was reduced from 65,000 per day to 40,00. In addition, a 21 and over admission policy was made, the hours of the event were reduced and HARD needed to provide more cooling stations, free water and drug use education pamphlets. More medical teams, police offers and security teams were also hired.
We will bring you the latest on the return of HARD Summer 2016 on EDM Maniac!
-Jared