Unfortunately, Outside Lands is on the list of festivals that are cancelled for 2020 due to the coronavirus pandemic. The annual mixed genre music festival that takes place in Golden State Park in San Francisco, California is one of the most anticipated events in Northern California. It is a shame that we will miss out on the botanic and Japanese gardens, the local cuisine of the Bay, the Gastromagic shows, the cannabis marketplace, and the live artists. However, we can already look forward to the next year's dates confirmed for August 6-8, 2021. The full lineup is already out, and it's looking enticing to say the least.
Headliners include Tame Impala, Lizzo, The Strokes, Tyler The Creator, Vampire Weekend, J Balvin, Kehlani, The 1975, Zhu, and Young Thug. The great thing about mixed genre festivals is that there is something for everyone. You are bound to explore other genres you might not usually listen to and discover local DJs.
If you want to reserve your spot for the lowest tier of ticket prices, 3-day GA, VIP, and Golden Gate Passes go on sale tomorrow, June 25 at 10pm PT! There is a Payment Plan option starting at $99 down with no additional payments until 2021. What a deal!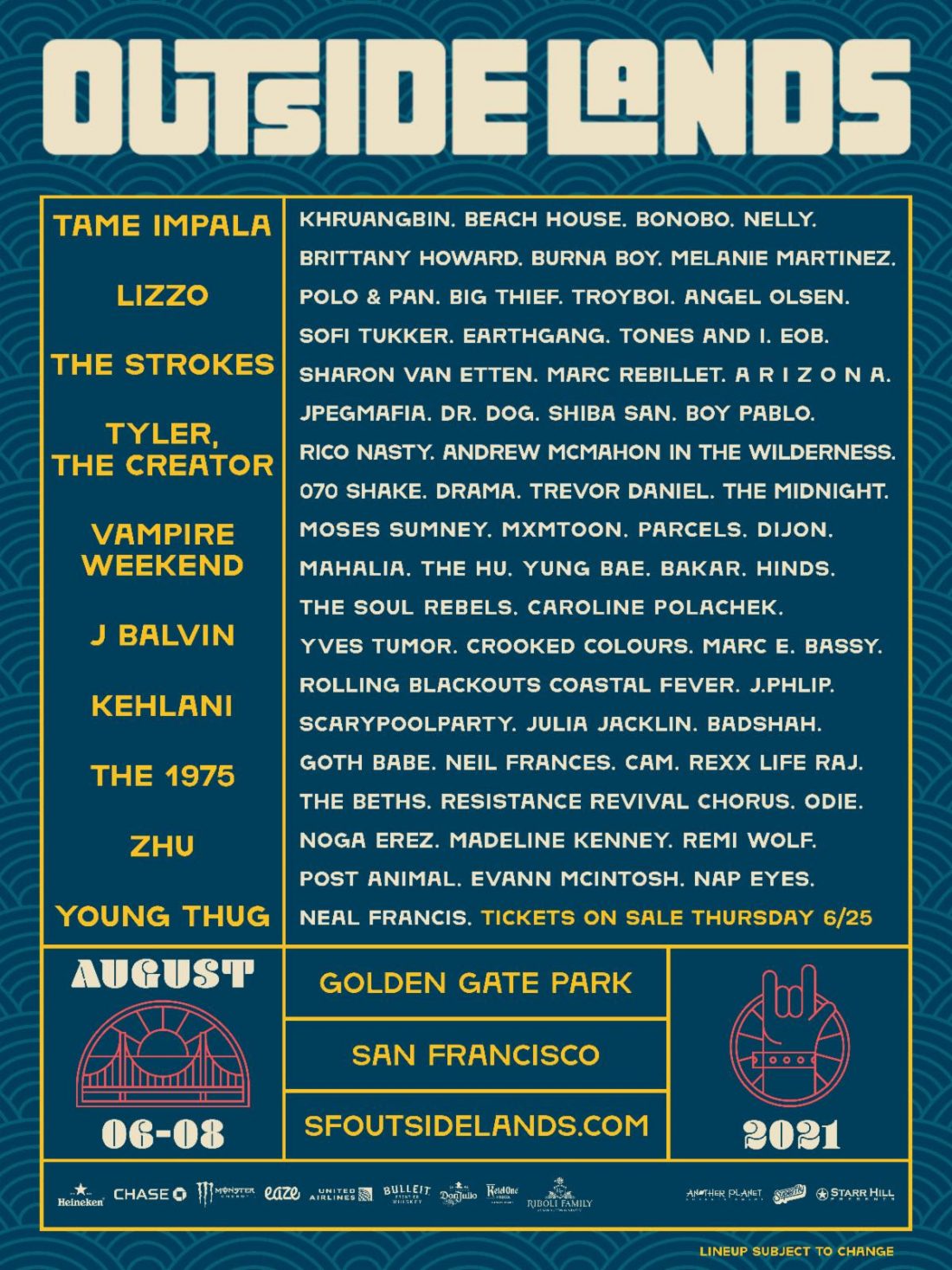 *Featured photos from Outside Lands