Honey Dijon brought put her own disco twist to a Bottega Veneta salon show.
This past weekend, Honey Dijon attended luxury Italian heritage fashion brand Bottega Veneta's  'salon' show which has often been used to bring out the best in British music.
Dijon did not hold back on her outfit and certainly displayed both her love for music and fashion with the outfit she chose. Dijon's outfit is blue from the top down but what is most noticeable is her show selection. The American DJ chose to top off her already impressive fit with a pair of disco-ready sandals. It was hard to tell if she was going to a 'salon' show or going to the club, either way, she was dressed for both occasions.
Honey Dijon is not only a Chicago-born American DJ and producer, but she is also a fashion icon and director. Before getting into fashion, Dijon took over the Chicago house music scene before moving to New York City to further her career. In New York, Dijon was able to perform on New York's club circuit and even began playing sets at fashion shows, art fairs, and galleries. The success of her fashion show sets has been so impactful, Dijon has been able to collaborate with designer super brands, Louis Vuitton and Dior.
Currently, Dijon is the music director for Kim Jones' collections at Dior Men and has her own fashion line titled, 'Honey Fuc$%$# Dijon.)
Take a look at Honey Dijon's outfit and disco sandals below.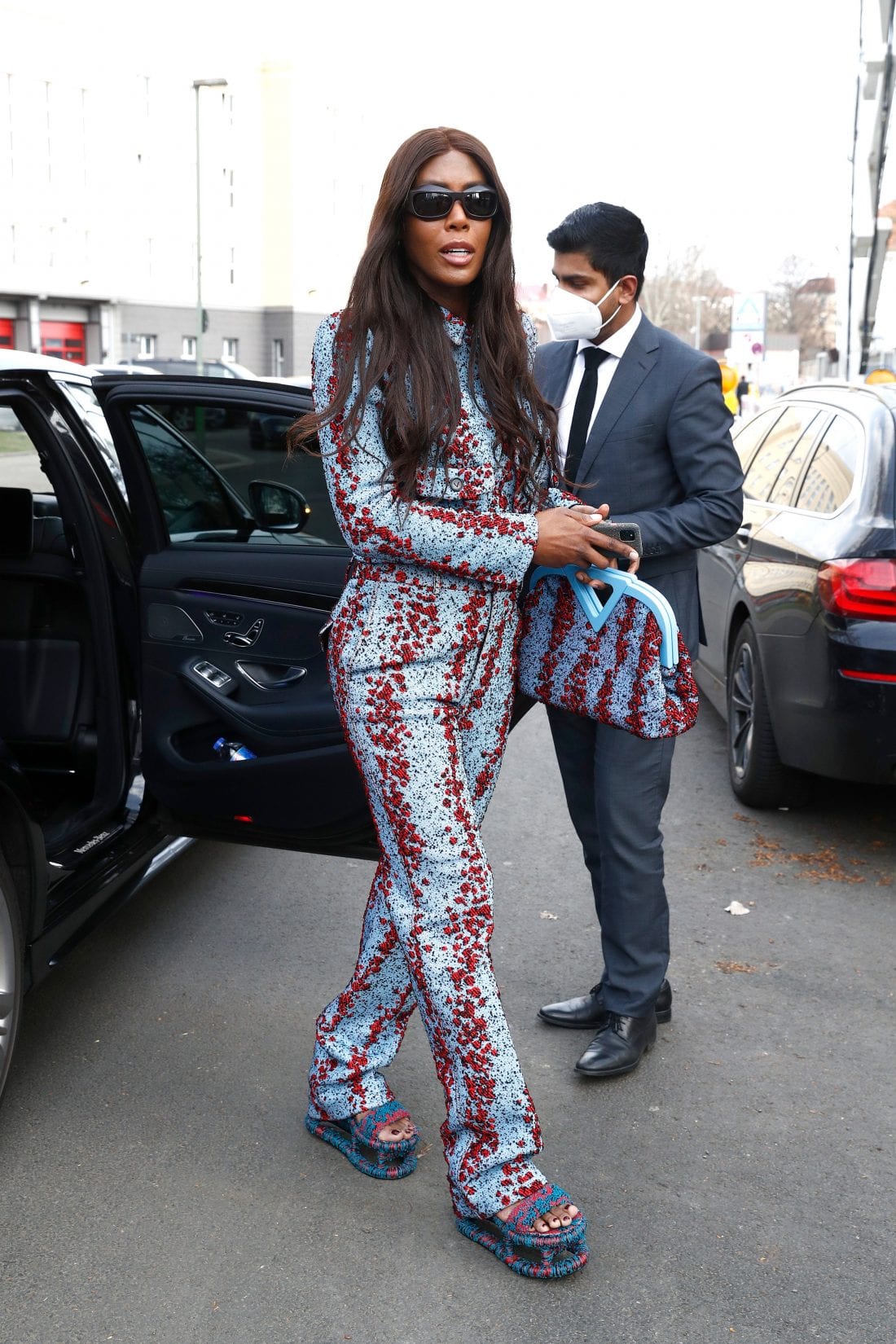 Feature Photo – Sebastian Reuter