If you haven't heard about it yet, Iceland's Secret Solstice Festival is an impressive event that stands alone in a category all it's own. The ground-breaking festival offers exclusive experiences like partying inside of a dormant volcano, or an icy glacier. Secret Solstice also made headlines this year when it upped the ante on it's "world's most expensive festival ticket," boasting an increase from $200k to $1 million. But, one aspect of the festival will actually benefit everyone, even those who don't attend… Going green.
Secret Solstice Festival 2016 has announced it's CarbonNeutral® certification with an event that will utilize geothermal energy, hybrid vehicles and intensive recycling programs. The certification means" all CO2 emissions from supplier and organizer travel, as well as event waste, has been balanced out with the purchase of high quality, verified carbon offsets, which Secret Solstice has purchased from the rainforest conservation project Makira REDD+ in Madagascar."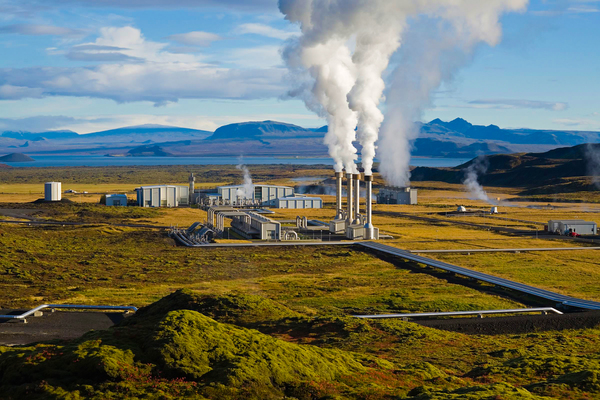 In addition, the festival has intends to keep the conservation efforts coming. As one of the most volcanically active places on Earth, Iceland produces an abundance of renewable geothermal energy created from superheated steam being held in pockets within the planet. Secret Solstice will be taking full advantage of the green energy source. The festival has also entered into a green partnership with
Toyota Iceland
, which has provided several modern hybrid vehicles to the event. And, recycling will of course be a huge eco-friendly effort for the event with partner
Icelandic Glacial™
, the super-premium natural spring water from Iceland, providing hundreds of biodegradable cardboard recycling bins over the festival's four days in Reykjavík.
"Knowing we're making a difference in minimizing the impact Secret Solstice has on the planet is a big deal to us," said festival director Fred Olafsson. If you're interested in attending the event that takes place next month, tickets are available here. Radiohead, Die Antwoord, Of Monsters And Men, Jamie Jones and Action Bronson are just some of the headliners slated for the Icelandic event.
Stay with EDM Maniac as we travel to Iceland for Secret Solstice!