In just 2 weeks time, Atlanta's Imagine Music Festival will open it's gates for a 3rd year. However, 2016 holds a lot of potential for the IRIS Presents event and it's reputation within today's growing festival circuit. With a bigger and better venue, a stellar lineup, and a unique theme, Imagine is already turning heads. And, as "one of the country's last remaining independent festivals," all eyes are on IMF2016.
The Venue
Originally hosted at Atlanta's Historic Fourth Ward Park venue, Imagine's increasing attendance forced it to find a larger place to call home. The Atlanta Motor Speedway will host this year's event, which offers 887 acres of space to accommodate attendees and additions to the experience. Of those additions? Capacity for over 100,000 per day, as well as a plethora of camping options, which include full hook-up RV areas, and an exclusive Sky View VIP Camping experience. And with Insomniac's EDC Las Vegas holding the gold in speedway venue events, Imagine has quite a bit to prove.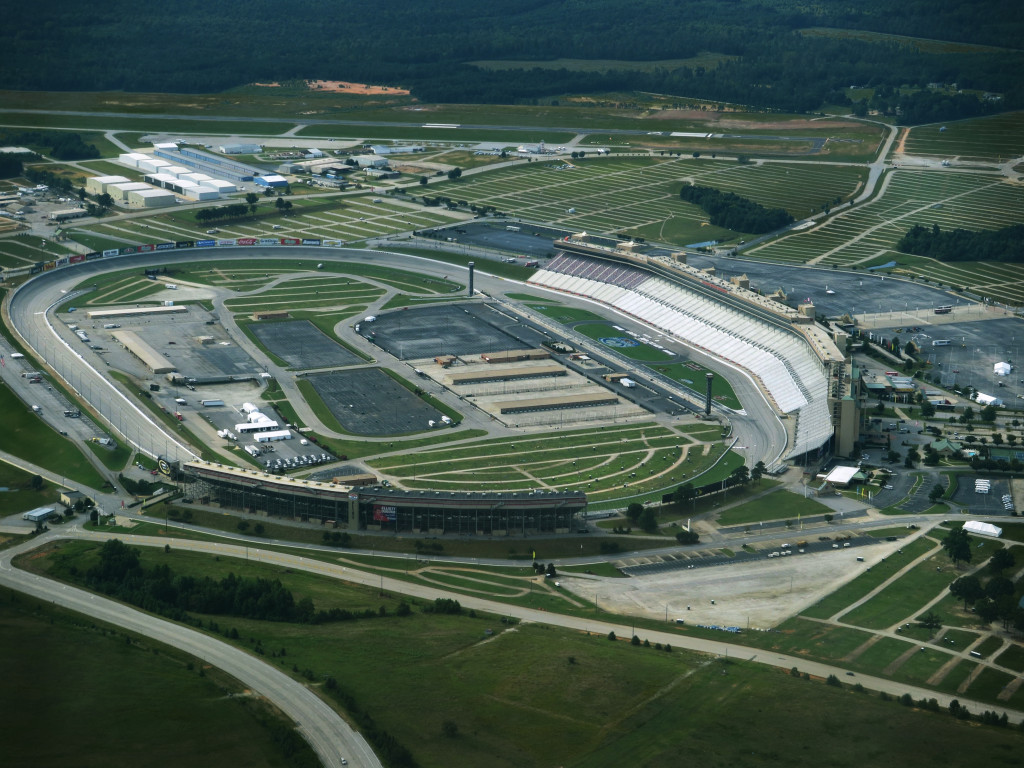 The Line Up
Boasting 7 stages of dance music diversity, and a silent disco, the lineup for IMF2016 is one of the most appealing attributes. Notable names on the roster include everyone from Benassi to Borgore, Showtek to Steve Angello. Even Dillon Francis and his alter ego DJ Hanzel will be making an appearance. With a solid selection of sub-genres, and an enticing array of talent, Imagine is carving quite the spot for itself as one of America's better events. And, with festivals like TomorrowWorld and CounterPoint no longer an option for the region, IMF2016 could could easily take their place.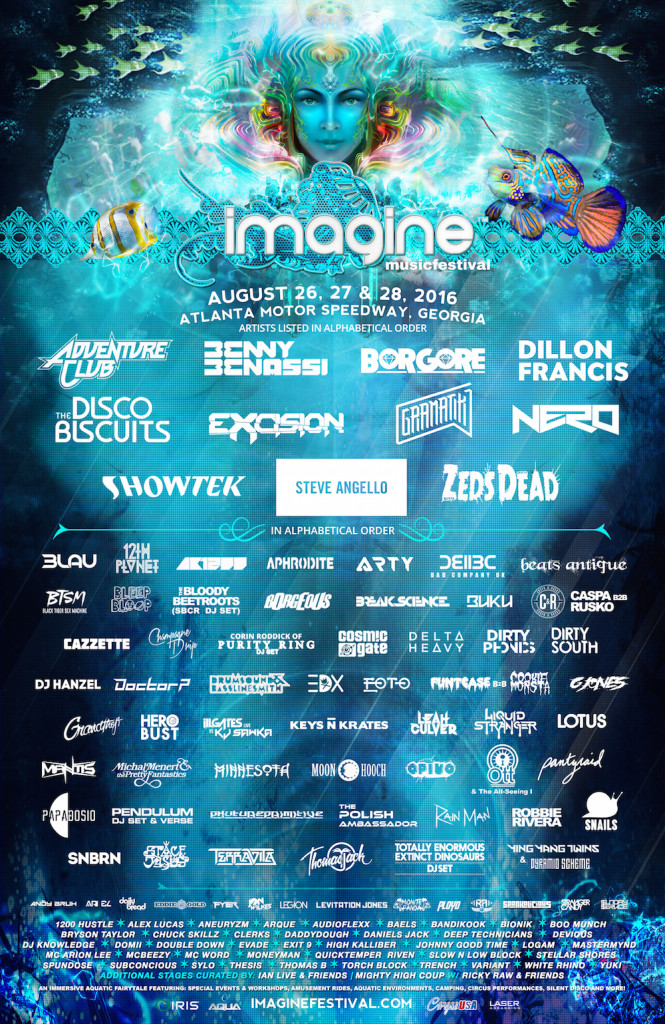 The Theme
With a theme "inspired by the lost city of Atlantis," IRIS Presents has created an "aquatic fairytale" for IMF2016 festival goers. A huge highlight this year is the festival's partnership with AQUA, a water hologram production company that gives back to third world countries. Imagine's main "Oceania" stage will feature AQUA's dancing fountains and astounding 3D water holograms to enhance the experience. In addition, a Pocket Change program will offer attendees the opportunity to donate their spare change, providing children with clean water in their impoverished community. With such an awesomely easy way to make an impact and give back, Imagine is sure to stand out.
And that's not all! Cirque USA is also returning with cirque acts that include aerial artists, bungee performers, living statues and atmosphere artists. And, the Imagination Art Space will feature an assortment of exhibits both inspired and created at the festival. So, if you're looking for a unique, aquatically enhanced music experience that offers the artists you want to see, in a place you want to be, then be sure to check out Imagine Music Festival 2016, at the Atlanta Motor Speedway from August 26th – 28th, 2016. There are still both GA & VIP passes available here, along with plenty of camping options and accommodations to choose from.