It takes a lot for any music event to stand out today. With so many similar choices, and lineups, many festival organizers are making legitimate efforts to provide experiences worth returning to. This past weekend, Imagine Music Festival 2016 did just that. Returning for it's 3rd year to the Atlanta area, with a larger venue and a loud lineup, many had high expectations for this year's event.
The addition of camping to the experience was a huge feature of IMF2016, and it was executed really well. Of course, the initial entry process was somewhat lengthy as everyone arrived at the same time to the venue. But, once campers and their cars were checked in and screened by security, the rest was easy. The camping area itself was well organized, and offered easy entry to the festival. Not once did we wait more than 5 minutes to get through security as we entered from the camping area. In addition, the site boasted free showers, several vendors and food options, a general store and even a silent disco that ran from 3-5am each night and featured 2 DJs to chose from. One of the biggest conveniences extended to campers were the traveling ice vendors that drove through the campgrounds selling large bags of ice. For anyone who has experience in summer camping festivals, you know how how much of a hassle it can be to replenish ice. And, there was no difficulty leaving the camping area Monday morning, unlike at other festivals where the mass exodus becomes a 2 hour traffic jam.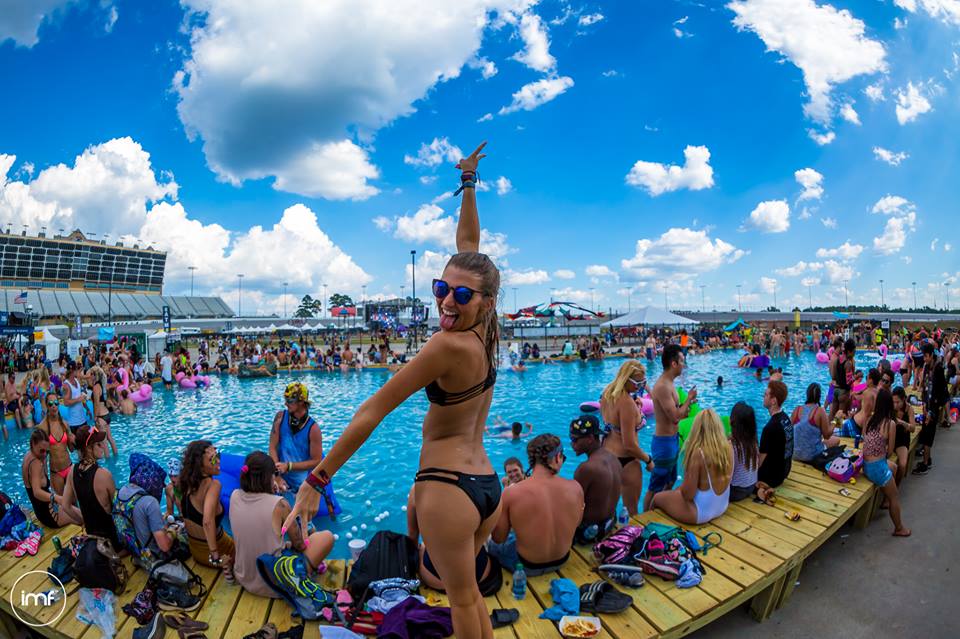 Imagine Music Festival itself was an impressive production for a festival in it's 3rd year. The NASCAR racetrack offered more than enough space for all the festivities, and no chance of acoustic interference. To combat the heat, IMF featured a full size pool in the middle of the festival along with VIP cabanas and hookah rentals. There was also a selection of rides and plenty of unique vendors. The main Oceania stage hosted performances of headlining talent like Benny Benassi, Nero, Zeds Dead, Keys N Krates, Borgore and more. Cirque USA performers and AQUA's 3D water holograms added to the esthetics of the stage, but the lasers and lighting truly stole the show. The Disco Inferno stage was my personal favorite, featuring a pyrotechnic disco ball and sets by artists like SNBRN, EDX, Arty, Robbie Rivera and an outstanding debut festival set from Dillon Francis' deep house project, DJ Hanzel.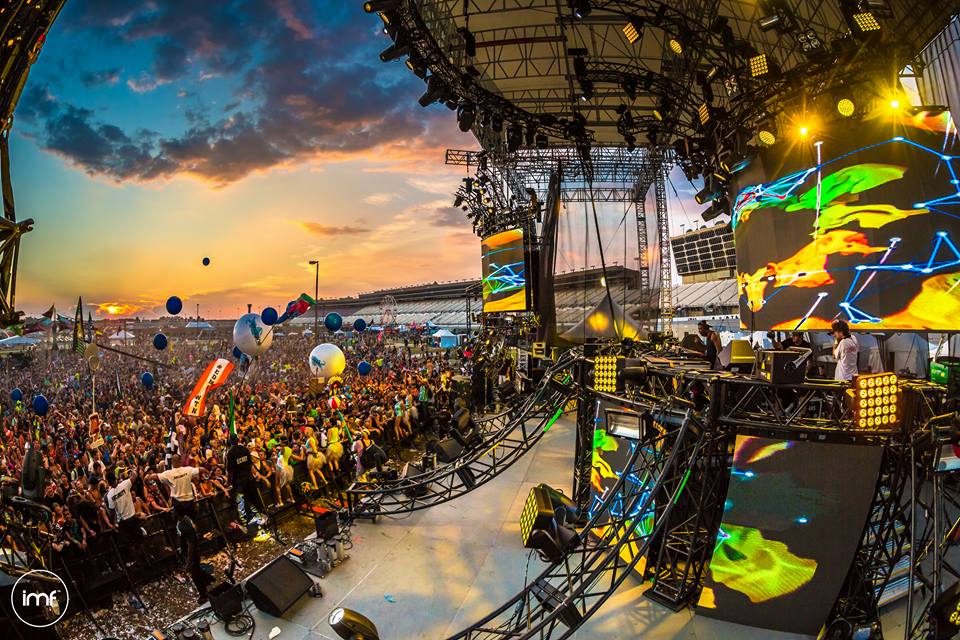 Overall, the vibe was great. Attendees seemed to come from all over the United States, though a significant amount were from the Southeast. I will say that the attendance on Day 3 appeared to be a lot less than the days before, perhaps due to the high humidity and scorching temperatures. Some have chosen to criticize Imagine Music Festival for their own reasons, but I can say that in my experience I felt safe and satisfied. Any claims that there was insufficient relief from the heat, are absurd and untrue considering the 10 shading structures and 8 water refill stations. No doubt, there is certainly room for improvement, but that is expected from any festival in it's 3rd year. Everyone I spoke with was pleasantly surprised, and have all intentions of returning in 2017.
Magnetic Mag reached out to IRIS Presents for comment on complaints received, this was their statement:
"We want to thank those that attended Imagine Music Festival this weekend. We are grateful for the support we have had and appreciate the understanding of our fans, as we adjust to a new, larger venue. With a successful Imagine Music Festival completed, we realize there were certain opportunities and challenges facing us that will need to be immediately addressed and remedied.
While many of these issues are no different than those that face any outdoor festival, Imagine Music Festival holds itself to a higher standard and we are taking steps to ensure that these are not a part of the festival in 2017. Top of these is the fan concerns voiced through the festival website and social media pages. While certain claims have already been identified as not holding any validity, we take this very seriously and will be looking into to every claim individually."