Insomniac's annual Escape: Psycho Circus is returning for a fright once more. The 9th edition is returning for two startling nights on Friday, October 25 and Saturday, Oct. 26 as it is set to feature an entirely new immersively spooky experience as the worlds most respected artists set the tone for the West Coast's most anticipated Halloween music festival.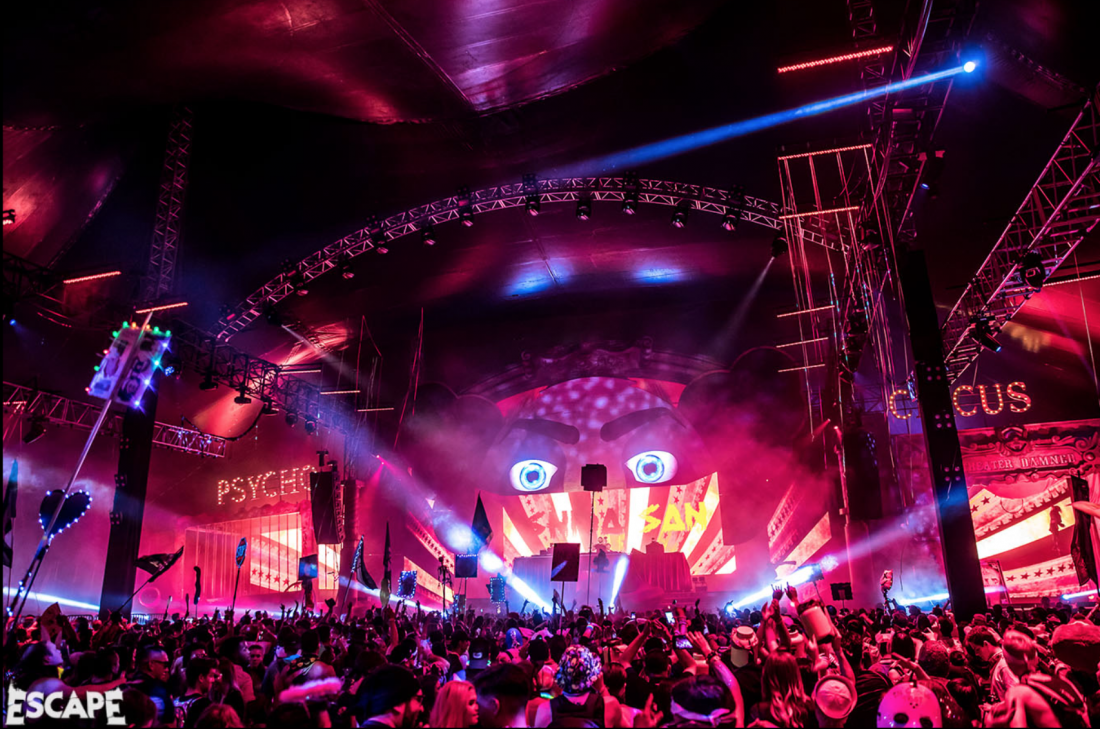 For this years edition, NOS Events Center will transform the venue into a spine-tingling freak show with brand new stage designs, theatrically inclined performers, newly themed areas, art installations, and more. After this years EDC Las Vegas, Escape will incredibly feature a new interactive space "where outlandish horrors come to life and the Red Ringmaster returns to lead Headliners on an eerie journey through Escape's nightmarish realm." You won't want to miss it. 
Tickets will finally be going on sale Friday, July 12 at 9 a.m PST as Insomniac includes their ticket tiers, including GA Experience Pass and VIP Enhanced Experience Pass. Headliners can also participate in the events layaway plan with deposits starting at $19.99 for general admission and $39.99 for VIP. Get your tickets here.
Check out the 2018 trailer below.