Go through any prominent American label's discography, you're likely to find Blanke.
He's seemingly produced every genre from midtempo, to melodic dubstep, to bass, to Drum & Bass, and has been featured on labels like Deadbeats, Ophelia Records, Dim Mak, and Ministry of Sound.
Now he's back on Monstercat with a powerful release called "Used To Losing You" with helloworld feat. Luma & JT Roach. The single is incredibly interesting and creative, with a unique electric build and a drop that feels very signature Blanke. It's equal parts emotional and pure adrenaline.
We spoke with Blanke during his debut American headline Earth To The Stars tour about his inability to be bound by genre, his first headline tour experience in the States, and how to properly pronounce his name: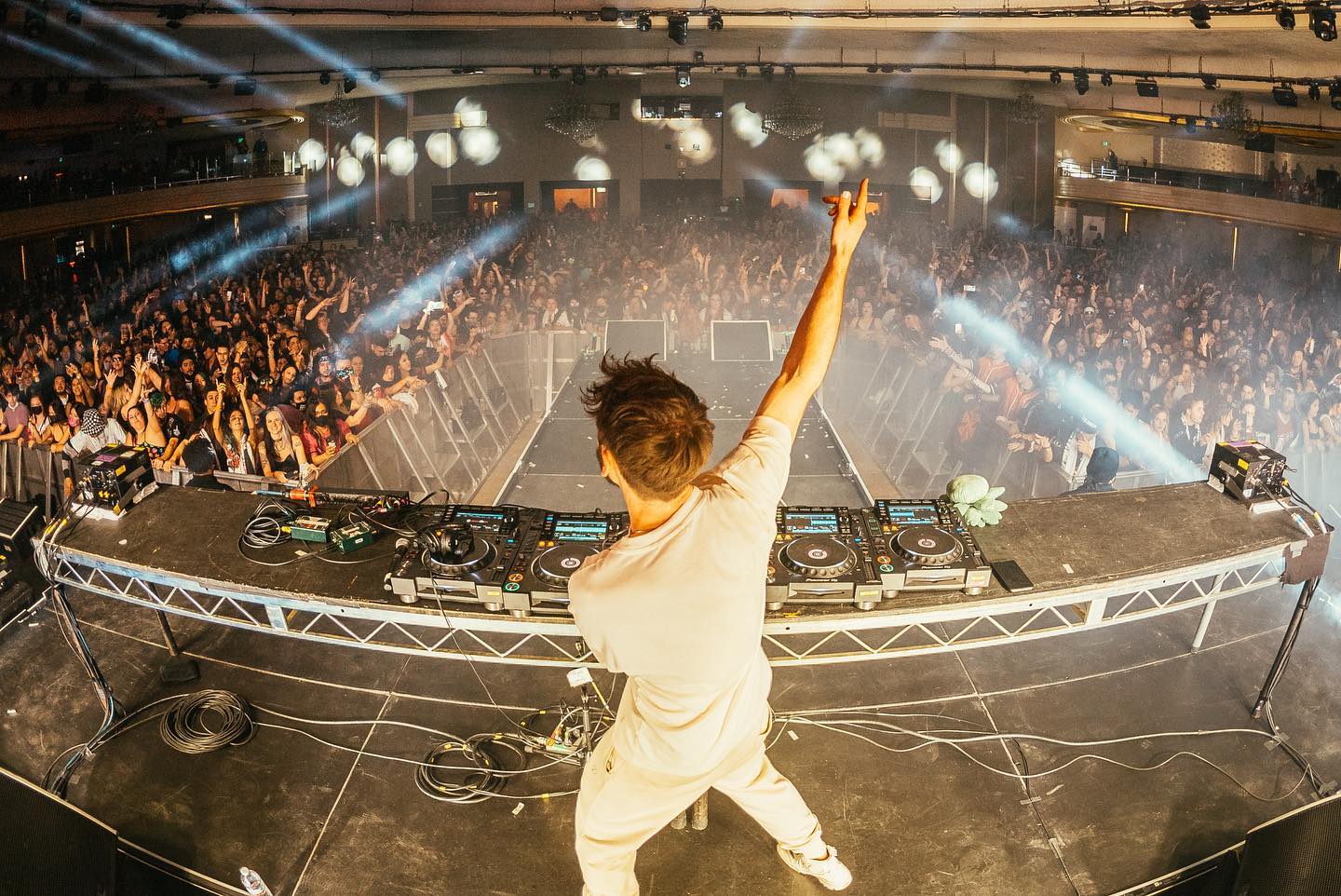 EDM Maniac: First off, how do you pronounce your name and how did you come up with it?
Blanke: It's pronounced "blank", not "blanky." It's so funny it gets interpreted so differently.
In 2016, I was doing a different project and I started working with Ministry of Sound back in Australia. We decided that my music had taken on this new maturity and a different direction, so we thought we should start a new project with a new name.
It took us, like, two months and Blanke really resonated with all of us because it was a fresh start. It was like a blank canvas every time I started writing, especially with the diversity in my sound.
It was a happy accident that we similarly call the fans the "Nobodies" because the message is that nobody is above anyone. It's become this wholesome community of everyone being there for each other personally and professionally. 
EDM Maniac: You grew up in Australia, which is very different musically from where you currently live in the US. How would you say it influenced your music and how has your sound evolved since moving?
Blanke: Before I started Blanke, I definitely leaned towards what was cool at the time in Australia like Big Room and Melbourne bounce.
When I started the project and began to find my own voice, I ended up with more of an "American" sound with the mid-tempo thing back in 2018 and 2019.
I realized America was the place where the music I wanted to make lives. The American crowd was really attracted to what I was doing and while there are still fans in Australia, it's harder to break out in that market. But it's changing with the drum & bass I've released recently. 
Once I moved here, I definitely got influenced by the different artists that I was around like ILLENIUM and Seven Lions. But over the past six months, I've been looking more inward again and trying to figure out what this year is going to look like and I'm super excited by what I've discovered. 
EDM Maniac: You have worked with every artist under the sun, from Seven Lions, to Zeds Dead, to Rezz, and Deathpact. You've also recently debuted your AEON mode alias for some insane drum & bass. What made you want to produce a variety of genres?
Blanke: I think I was always opposed to being squashed and stifled stylistically and no one stopped me from producing this variety so I just kept doing it. But the aim has always been: they're not listening to a certain genre, they're listening to me.
I have modeled what I want to be off of Knife Party. They'll release a four-track EP where one track would be like a halftime drumstep tune, one will be moombahton, one trap, etc. All of them are fucking amazing and all of them sound like Knife Party. That always stuck with me I suppose.  
I'm probably going to say this every six months, but I think I'm really getting the hang of it now. 
EDM Maniac: You are currently on your American debut headlining tour, Earth to the Stars. How has the experience been so far and how does it compare to other tours?
Blanke: It's been cool as this is my first headline tour in America. I've done one or two in Australia before, and to be able to go across the entirety of America and sell some tickets is wild to me.
It's exciting, amazing, and terrifying at the same time because I have no idea how many tickets I can realistically sell because I haven't done it before. 
I've been blessed to be able to play in humongous rooms with people like ILLENIUM, so to go back now and be like "Okay I get to do it myself" has been really really cool.
Also to be able to have support acts and to actually build those relationships further and put them on in the way others have put me on is so amazing.
People like Nikademis, Brunch Beatz, VNDETTA, and Poni. To see the differences between what they were showing me in 2020 and hearing the stuff now, you can see and hear the growth and it's the most warm-hearted thing ever. 
EDM Maniac: What can we expect from you in 2023? 
Blanke: This year I'm finishing off the second half of my tour and then I've got a bunch of Subtronics supports as well. I've opened for Sullivan King and BTSM, but they are very different crowds with specific fan bases, but I think I curated the set well enough so I didn't stray away from who I am.
Music-wise, I've got a lot of music lined up for the next six months and I've been soul-searching to dig deep into being as authentic as I can.
I've also got a new song coming out on Monstercat called "Used To Losing You" with helloworld and vocalists JT Roach, and Luma.
Both of these vocalists are good friends of mine and some of the most talented people that I know. Luma has been a good friend since I moved to America so to have them duetting on this one track was so exciting. 
All images from Blanke, featured image credit thevault.626, second and third image credit Alex Estrada