When it comes to the world of dance music, there's almost nothing more empowering than seeing two badass women going back-to-back and absolutely killing a set.
This was proven to be true at Proper NYE/NYD this past weekend as we watched longtime veteran singer/songwriter/DJ Anabel Englund share the stage with innovative newcomer Mary Droppinz for a high-energy performance that had the audience enraptured.
Anabel Englund first was noticed due to her 2012 trio Pleasure State with Lee Foss and MK. She began as a vocalist, working her way up with prominent collaborations with Jamie Jones, Yotto, Oliver Heldens, and Benny Benassi. Now a producer and DJ in her own right, she dropped a solo album in 2020 entitled Messing With Magic to much critical acclaim.
Mary Droppinz may have only been releasing originals since 2021, but she's no stranger to the producing and mixing world. For over five years, she's been tied into the music industry, even live mixing a set for Englund's vocals in 2017. Now Droppinz is taking over the tech house game with her unique releases and performances at EDC and Coachella. She recently teamed up with Bandcamp to drop her official remix for Sofi Tukker's "Forgive Me" where all the proceeds went towards supporting women's rights in the industry.
We sat down with the duo after their first B2B at Proper NYE/NYD as DJs where the two spoke about becoming soul sisters, their struggles as females in the industry, and supporting each other and other women. Read below: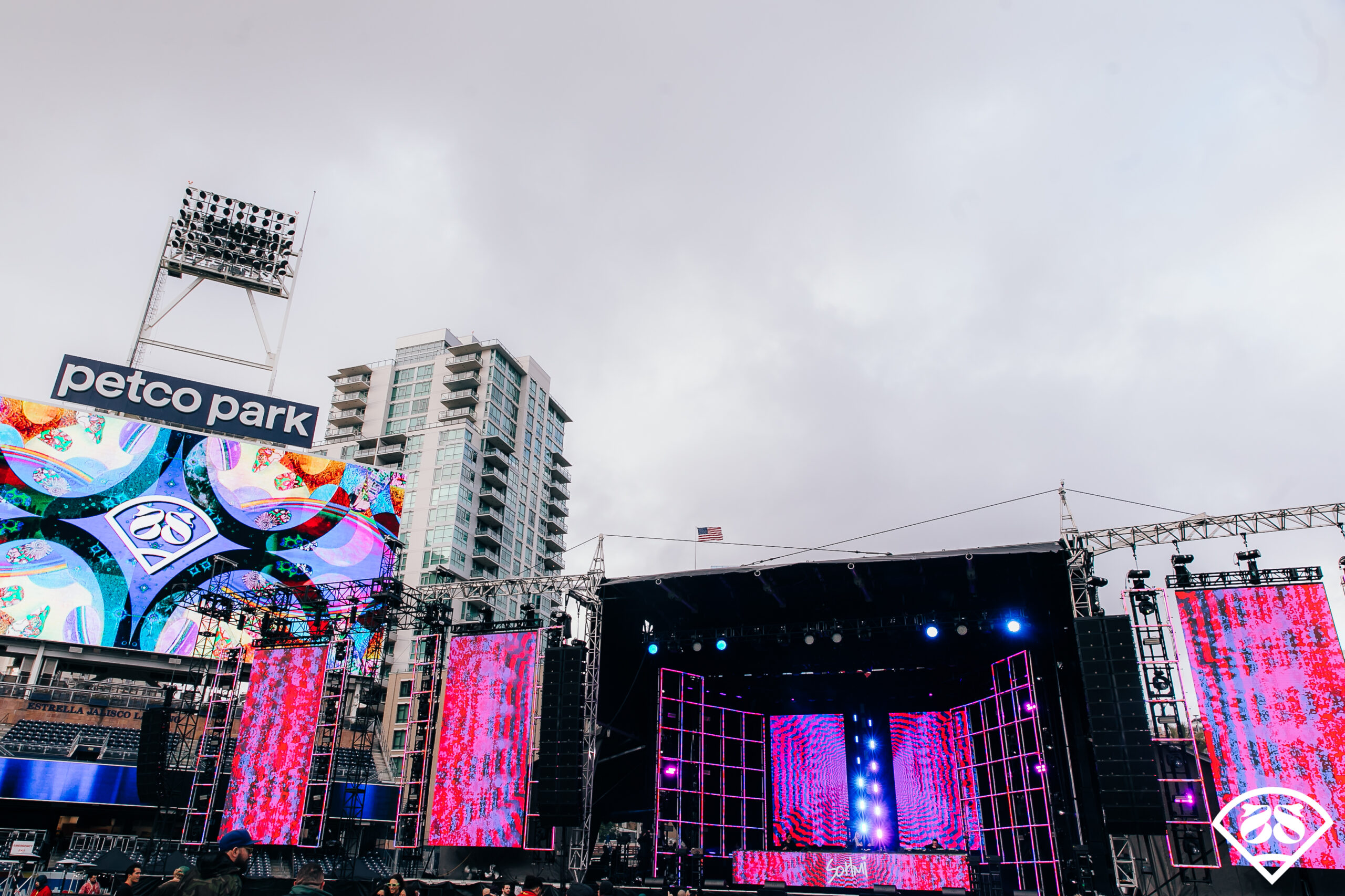 EDM Maniac: You just finished your first back-to-back together as DJs, how was the set?
Anabel Englund: It was so fun and amazing. You can definitely feel a different energy when it's two women up there and I haven't felt that in a while. It's extra powerful. We have played together before, but it was before Mary really took off. She would mix my tracks while I sang and now she's doing her own amazing things. So the way it happened for CRSSD was really cool because now it's her sound and my sound combined.
What I felt on the stage was free and fun and I hope that the people who are watching it could feel that. And for the first day of the new year to just feel very uplifted. It felt like two strong, empowered queens just throwing down.
Mary Droppinz: And I just finished a bunch of tracks in the last two years, so tonight I got to play some originals. Yeah, it was magical. I just remember my manager calling me and saying, "you're gonna go back to back with Anabel." And I'm like, "what?"
We first met in 2017 because I was working at Native Instruments. I was a marketing manager and needed to shoot someone's studio and when I went in there, she was about to head out and we just connected right there. I remember I was just like, "can we take a selfie?" It was soul sister vibes and the rest is history.
EDM Maniac: So how did you guys prepare for this set in particular?
Mary Droppinz: So Anabel had some hit tracks we wanted to play and then we found a couple of mine that could blend with that. Then I was really inspired since we haven't actually got to sit in the studio and work together yet like that, so I remixed "So Hot" and surprised her with it. I sent it to her and she's like, "this is so sick" and literally shed a tear.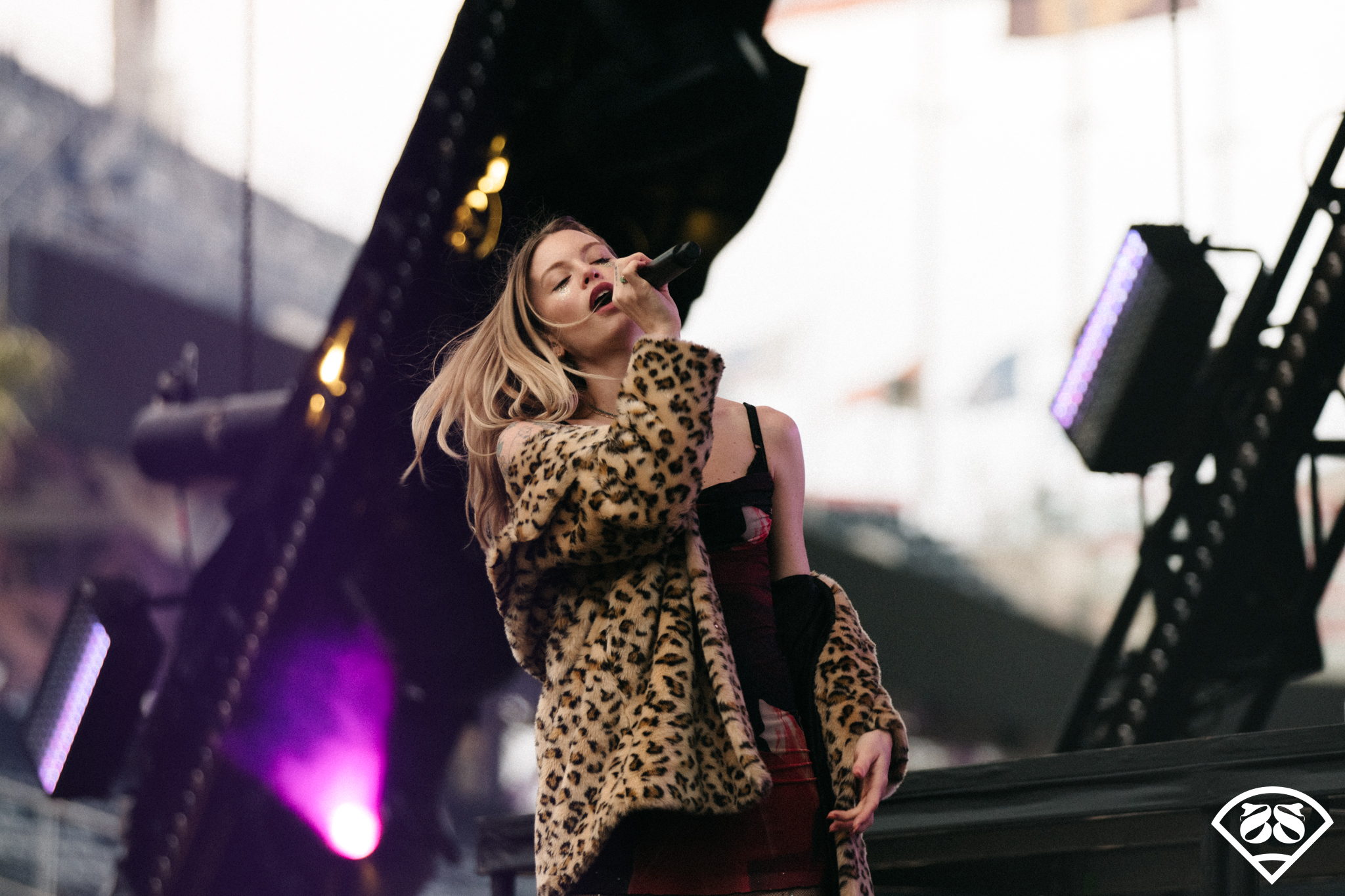 EDM Maniac: Have there been any challenges that arose and how did you overcome them?
Anabel Englund: I think maybe the biggest thing was for me that I have a baby now, so balancing that. When I'm at home with my baby I'm completely focused on him, so plugging into work gets really hard for me to multitask. So I think for me the only challenge was communicating with her and responding. She was like, "hey, what do you think about the remix?" and it took me a few days to respond.
Mary Droppinz: I mean we found out about the set right before the holidays, which is prime family time, and I just became an auntie so I totally know what it's like and it didn't bother me if she didn't respond.
Anabel Englund: Ya we get along really well and we're both pretty easygoing. Neither one of us is super militant so we each give a little bit of our vibe and are good friends.
Mary Droppinz: I'm from Nebraska in the Midwest so I didn't know many people out here but there's just something there. Like you have a Midwest vibe, Anabel, you are such a nice person.
EDM Maniac: What are some changes you'd like to see or you think should be made in the industry for the next year?
Mary Droppinz: Obviously I'd love to see lineups predominantly more female led or femme. Also, after coming out of COVID a lot of people jumped right back in and while everyone has their own party levels, I think some people kind of came in too hot and I just wanna see everyone scale back a bit and really be there for the music again. Sometimes I worry that it's getting more focused on the party aspect of it.
EDM Maniac: As females in the industry, what is some advice that you would give to others in this very male dominated space who trying to get to where you are?
Anabel Englund: I've been doing this for a while now, like 10 years which is crazy, and I think the reason why I am where I am is because I never gave up. To have the hope that you can be what you want to be is so powerful. I've been picked up and dropped by many people and I've just found better teams and better people in my life.
Mary Droppinz: Specifically for females in the scene, I want them to connect with other women. I know that it gets competitive cause you see lineups and only one woman gets on there with 10 other guys. Normally women don't get to come together like this because you're fighting for that one slot. We all have our different sounds but we can still find a way to support each other and help rise.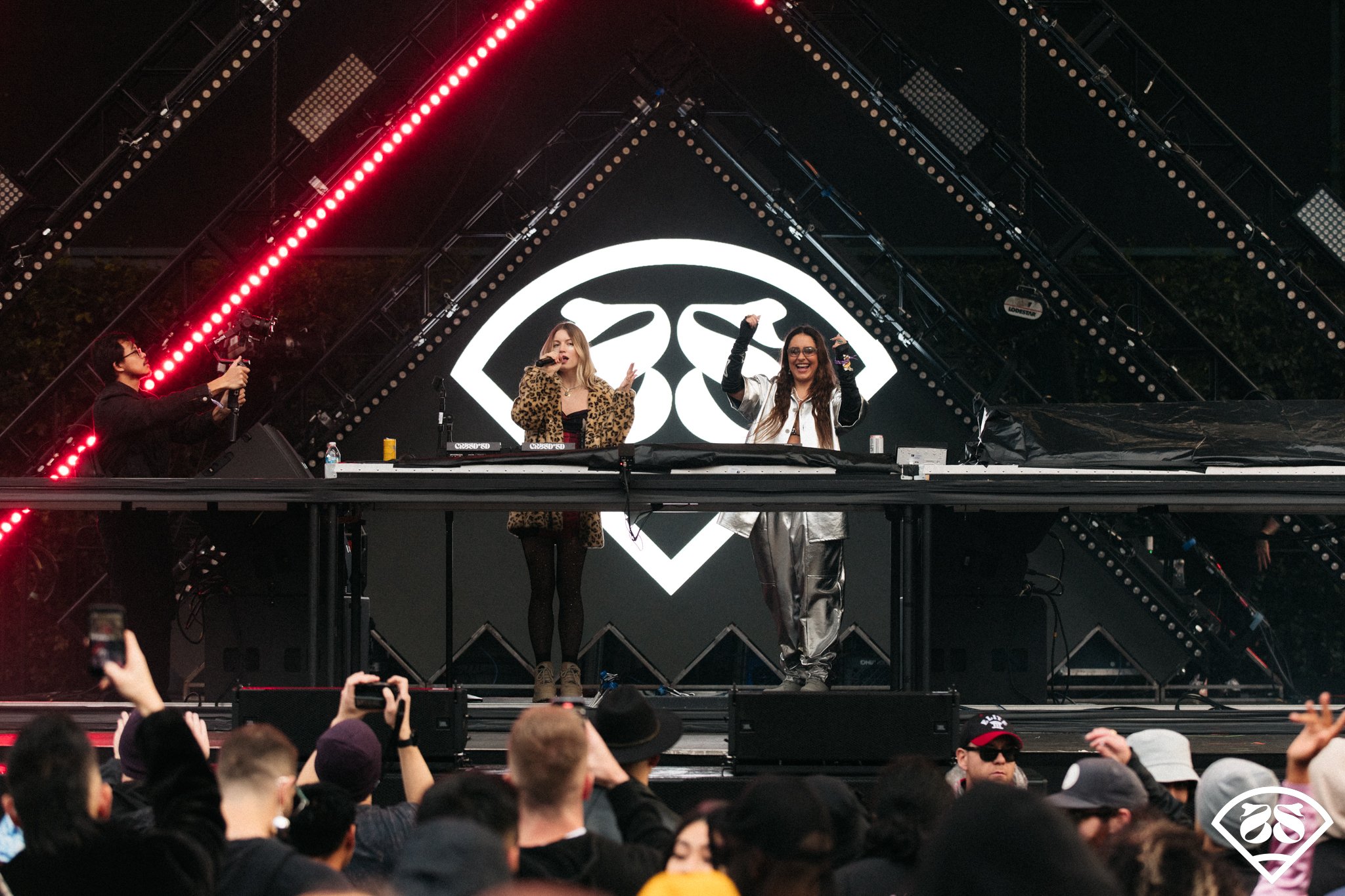 EDM Maniac: So along the lines of like women supporting women, what's one thing you guys have learned from each other?
Anabel Englund: I love Mary's energy cuz I'm a little more low key and chill. That is also in my stage presence so just being with her makes it more fun for me and less pressure.
Mary Droppinz: Seeing Anabel in her power when she's singing is so inspiring for me. I would love to unblock my choke throat chakra do that *laughs*.
EDM Maniac: What are some struggles that you have faced as women in dance music and how have you overcome those?
Anabel Englund: For me, growing up I thought that, the way that I can get to where I want is to use my sexuality and I don't think I'm the only one. So a challenge was unprogramming so my sexuality is for me. I'm now at a place where it's a healthy version of it and I feel sexy, I feel powerful, and it's for myself.
Mary Droppinz: Even the opposite of that for me as a DJ because sometimes I want to post me in my swimsuit, but people sexualize me or discredit my talents because of it. Some say, "well the techno scene will never have you if you're gonna pose in your swimsuit like that." You're damned if you do, you're dammed if you don't. Like sorry my body is hot. I see it in the Brittany Spears era that you're pushed to be more sexual or not at all.
Featured image from Anabel Englund, credit akaer.studio