Throughout the years the bass community in Florida has done nothing but grow and flourish with many talented producers. Evalution, real name Evan Cazes, took no time getting his sound out there gaining the respect of big-name bass artists like Mersiv, Ravenscoon, and Ganja White Night. Starting when he was a young child, Evan has been studying all forms of music. If he could get his hands on it he would learn to play it. From guitar, bass, and the drums, to singing and beat boxing, this multi-talented musician has all the elements to tap into his own style of grooving. Evan has been busy playing shows all over the US but we were able to catch him while he was back home in Tampa, Florida, for Sunset Music Festival Memorial Day weekend for a quick chat on who Evalution is, and the movement he is bringing with him.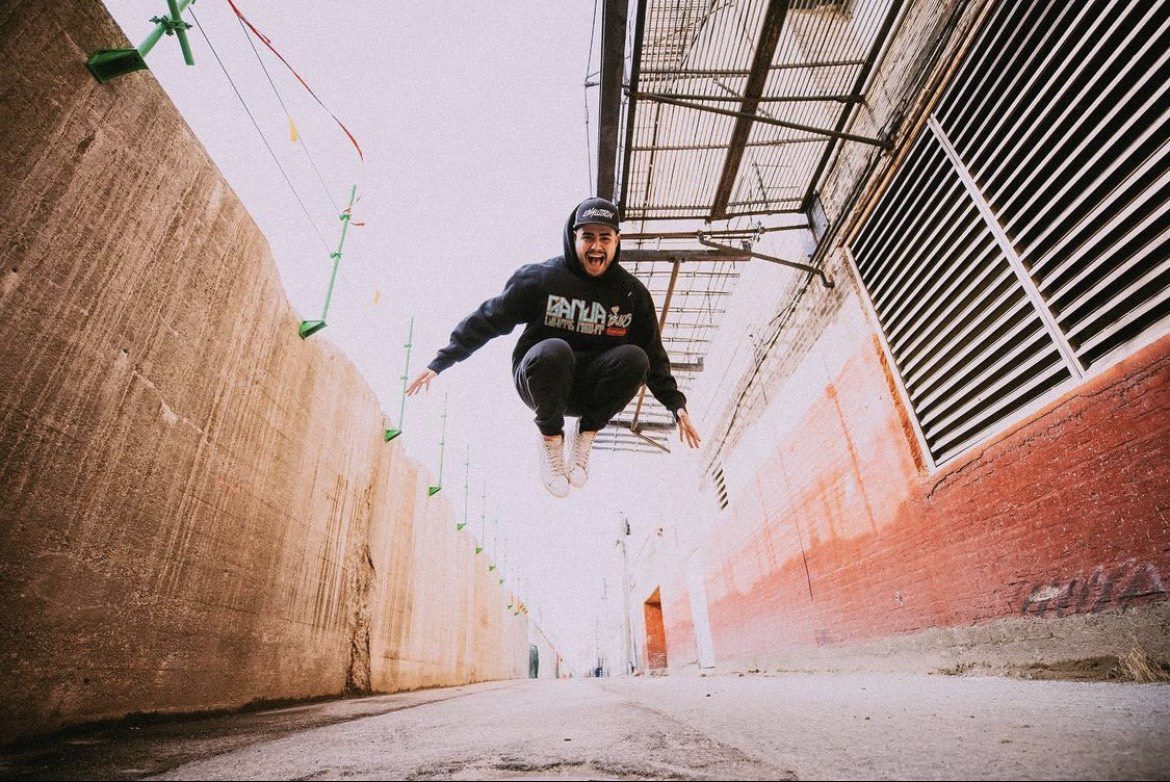 EDM Maniac: What's up Evan thank you so much for meeting up with us. Are you excited to be playing Sunset this weekend?
Evalution: No thank you guys for taking the time, I am so excited! It feels so good to be here with all the homies. I live in Tampa so it's a proud moment for sure.
EDM Maniac: That has to be an incredible feeling. Do you live in Tampa? Sweet.. me too! Are you from here, have you been here your whole life?
Evalution: I actually grew up in Tampa, born and raised here. More like the New Tampa area, so 30 minutes out of downtown. Now I live Downtown and absolutely love it. I went to FSU in Tallahassee for college.
EDM Maniac: I love living in Tampa as well. What did you go to school for?
Evalution: Business marketing
EDM Maniac: So smart. Do you think you utilize it with what you are doing now with music?
Evalution: It helps so much. I think that is something we see in the industry these days. There will be producers that are insanely good but don't have the skills to market their selves so their music never gets heard.
EDM Maniac: I know a bunch of creatives that went to school for marketing because they were learning their arts off the internet anyway, it is such a smart move. So with that being said when did you start producing?
Evalution: I picked up Ableton right when I got to college. I scored residencies at the big college clubs in Tallahassee doing open format. I actually did acoustic shows at first where I would make a loop and then beatbox and sing over it. It really helped a lot because I can play a great set to any crowd but knew I wanted to do more than just play music out for 6 hours straight.
EDM Maniac: Wow wait you started in college? Were you involved in music at all before that?
Evalution: I wish I would have downloaded it years earlier. Since I was a little kid I've been practicing music, I was put in piano lessons in the 1st grade. I play the guitar, bass, and drums. I also can sing and beatbox. I'm currently learning to play the sax. So yeah music has always been super relevant in my life.
EDM Maniac: So impressive. Well, you started and now you've hit the ground running and I bet the years of training in other fields of music really makes your flow come together better. How old are you anyway?
Evalution: I actually just turned 24 yesterday, May 27.
EDM Maniac: Wow so young! Happy Birthday dude what a great way to celebrate, doing what you love in your hometown.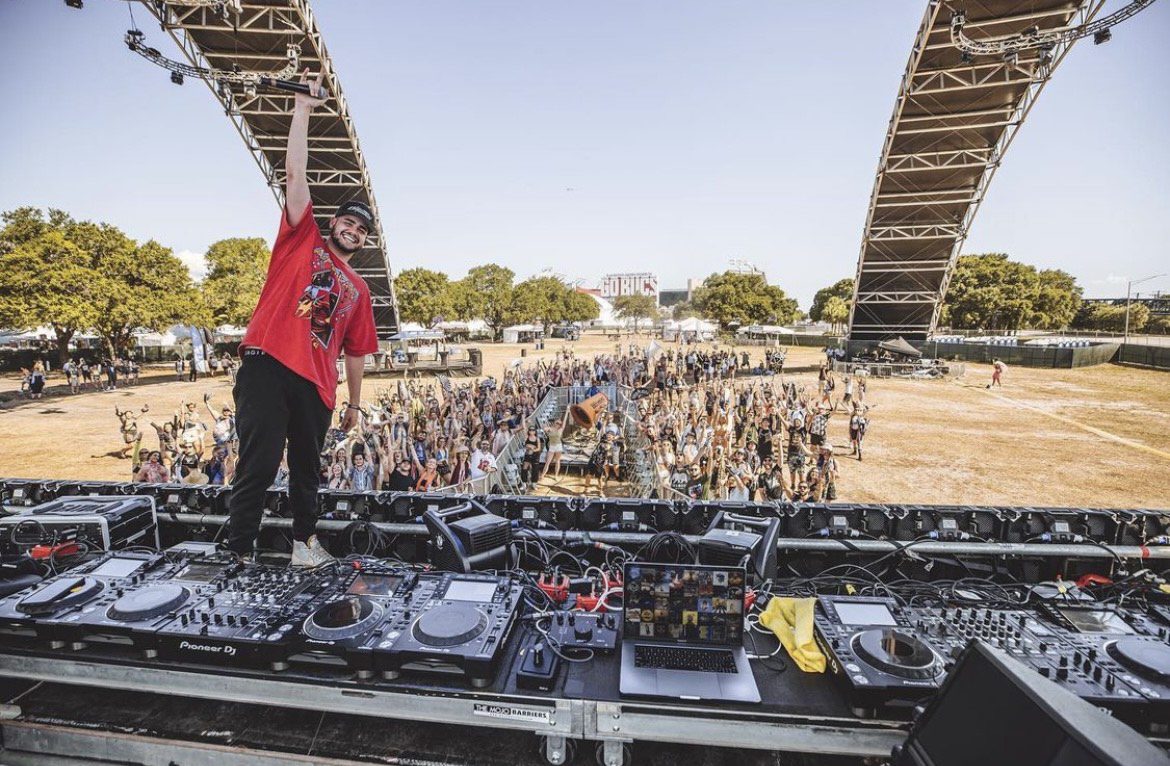 Evalution: Thank you so much! It's actually something I've been super thankful for. Getting thrown into this position at a super young prime age. I have so much to learn and do! It's exciting.
EDM Maniac: That is the energy we love to see. Do you have any advice for someone trying to break into the industry?
Evalution: Honestly just keep making music. Making good music is what is going to get you playing festivals and keep you there. Download Ableton and get to work, just don't stop, the flow will come to you. I literally always tell my girlfriend when my kid turns 10 years old I'm getting him a computer with Ableton. If you put your drive and heart into it, you can do anything.
EDM Maniac: That outlook is so awesome and important. Different perspective for the youth, not having to figure it all out by yourself. You are right though, you can feel who has put their whole heart into it and who just got lucky.
Evalution: Moore Kismet is the perfect example. He was 14 when he started getting recognized. Good for his mom, letting the world be his oyster. So many kids are great at making music they just don't know how to properly record themselves and then produce over that. I think it would be a game-changer if we got kids involved with production at an earlier age.
EDM Maniac: Watching him is like watching history before your eyes. He is the truth. So I know you played multiple different instruments growing up, were you ever in a band?
Evalution: Yeah actually TK Lounge the little club in Tampa where they do underground bass shows, used to be called pegasus lounge, it was a rock bar back in the day. When I was in 7th grade I played a show there and they wouldn't let me in at first because I was a kid, I was like I'm literally playing the show, they were like your 12 years old dude. So funny haha
EDM Maniac: That is so funny dude, now you are DJing all over the US, look at you now. What do you think is the most rewarding part of this journey so far?
Evalution: Giving back to the people man. When you put so much time and effort into a track then you play it for the crowd and see how they react. Priceless. Like there are the 80s and 90s songs I know every word to and they get me going like nothing else. I want to do that for people. It also is what keeps me motivated. The power of the people pushes me to do better.
EDM Maniac: It is a never-ending cycle of us as humans feeding off each other through what we love and can relate to. Such a humble answer, you can feel it through the way you talk.
Evalution: Oh that means so much thank you, that's what it's all about. They are the reason I keep pushing.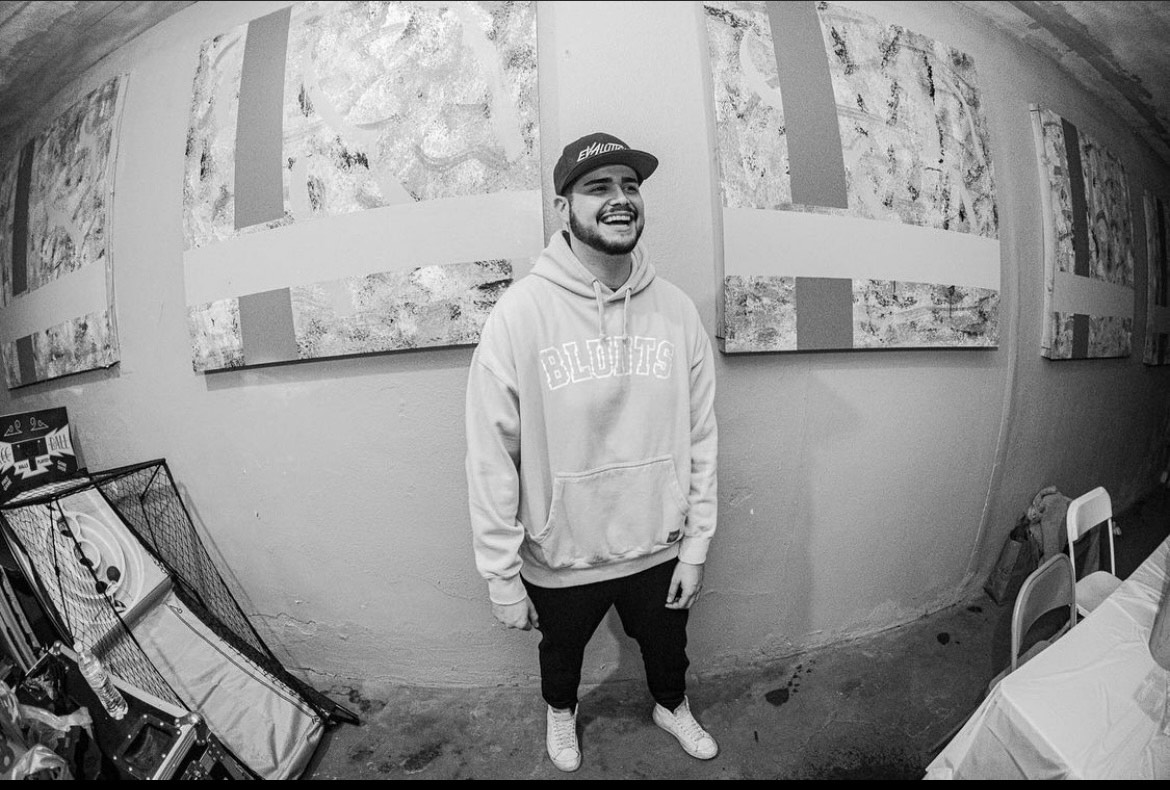 EDM Maniac: As far as inspirations you talk a lot about rock and different eras. Who are some artists that have always inspired you throughout life?
Evalution: Let's see. The top 3 would probably be, The Doors, Jim Morrison's stage presence is everything. When watching videos of him growing up I was like "that's how you perform for a crowd." Led Zepplin, Jimmy Page is hands down one of my favorite guitarists ever. Jimi Hendrix as well, he was a huge influence all around. I'm just really trying to bring that bluesy rock feel into bass music.
EDM Maniac: You are doing a great job, I mean not a lot of people are doing that. But the ones who are, have it in their soul and you can feel that same element within you. What do you think is the perfect festival for that kind of sound?
Evalution: Definitely Hulaween. Suwanne has special energy anyways but they produce the perfect lineups of bands with live instruments and DJs. It is a goal festival.
EDM Maniac: Suwannee is so magical, Hulaween actually was the festival to put a fire in me to dive into the music industry.
Evalution: That is so cool, I also had a similar experience. I was at EDC Orlando 2019 and I texted my manager and was like "I am not coming back here until we're playing." The covid lockdown helped fuel that fire EDCO put under my butt. I sat there and made music all day long the entire lockdown. Once the world opened up I was ready to drop stuff and hit the ground running. It was my silver lining through it all.
EDM Maniac: You found a positive and used it to grow in the right direction and now you have the confidence to make your own wave in the bass community.
Evalution: Yeah it's a dope feeling when every time you release a track you are so proud of it and stand by it 100%.
EDM Maniac: So now that you are consistently producing music you are confident with and is your style, do you see yourself trying to transition into having more of a live show where you play your instruments and mix?
Evalution: Oh yeah the goal is to do kind of what Ganja White Night does. They get up there with their keys, and their drums, playing so many different instruments. That is the goal but I have to be able to carry all the equipment around when traveling. It will come.
EDM Maniac: It will come, you can't go wrong with the raw sound live instruments bring to a show. You just dropped a single titled "who's she" on Morflo Records, can you give me some details on what your inspiration was for that?
Evalution: Oh my god, yes. That is funny, how that track came about. I actually heard an unreleased Blunts n Blondes song and his intro inspired me. I just enjoyed how the bass was slightly off beat from the drums, it gives it a swing to it. I really wanted to make something that has a jazzy dubstep feel to it. Also hearing progressive house tracks. I just love how minimal it is then it starts to build as it progresses. So I wanted to make something that kept evolving as the drop went on rather than a straight drop.
EDM Maniac: It is a modern take on bass music, you put your own style into it. We haven't stopped listening to it.
Evalution: Honestly that means so much, I was nervous to put it out because it is different than my other music and it is a chiller song, but it has gotten an amazing crowd reaction so I'm feeling really good about it.
EDM Maniac: How was it getting the backing and support from Mersiv and his team?
Evalution: That was crazy. I've opened for him like three or four times over the years. I sent it to him on Soundcloud and he hit me back like "Can I download this?" Of course, I sent it to him and he replied "can I also grab your last EP you put out?" It blew my mind honestly, so we hit him up about putting "Who's She" out on Morflo and they hit us back saying let's do it.
EDM Maniac: It makes perfect sense you guys make a connection. You guys made it happen.
Evalution: Thank you I'm pumped about it, we dropped it this week because we both were going to be here at SMF.
EDM Maniac: Playing festivals dropping bangers, all your hard work is paying off and it is just the beginning. Thank you so much for talking with us today, it has been awesome getting to know you and diving into the depths of being a musician your whole life. We can't wait to see your set tomorrow!
Evalution: It means so much you guys showing the love and talking with me, thank you so much! Yes can't wait to see you guys out there, I'm bringing someone special out! It is going to be an awesome show.