UK-based producer MPH is a driving force in the new wave of UK garage and bass.
With a set of singles and EPs released on major imprints like Nuvolve, Crucast and Night Bass, MPH—real name Myles Fairbairn—has received high praise from Night Bass boss AC Slater as "next up" in dance music, as well as support from the likes of Skream, Disclosure, Chris Lorenzo and Floating Points.
His anticipated debut LP, 132.00FM, is out now on Night Bass and features an all-you-can-eat buffet of UK garage and bass goodies. FM donks, reese basses and blissful vocals create a timeless sound, true to classic garage tracks of decades past, yet packaged for a modern audience.
The seven-track album journeys through euphoric melodies, bouncy basslines, and crisp drums, striking a beautiful balance of groove and grit.
On release day, Myles took the time to chat with us about the project, his experience in the industry, and all things MPH.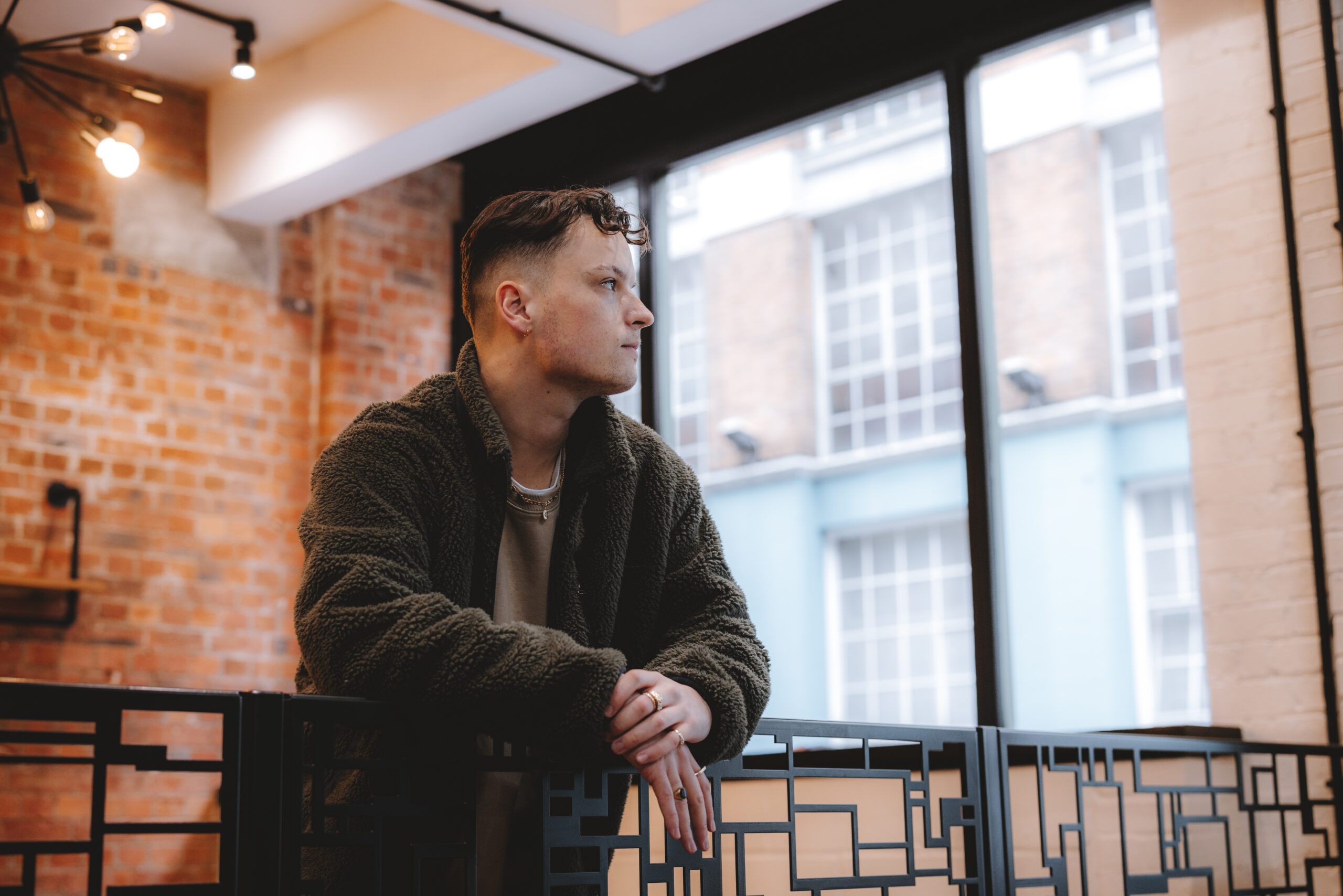 EDM Maniac: Today is release day! What has the public reaction to 132.00FM been like so far?
MPH: I was super nervous last night. I was worried that I didn't put enough songs on the LP, or that I had released too many singles from the LP prior to the full release. Just all these different doubts and thoughts.
But I woke up this morning to hundreds of messages. There have been some really cool reviews that have been put up. The streams are doing amazing as well. I have no words. It's crazy.
EDM Maniac: What was your artistic mission in creating 132.00FM?
MPH: I've always wanted to do a bigger project where it's not just a bunch of tracks thrown together; where each track sort of blends with each other and it feels like a proper body of work.
I took a lot of inspiration from old-school hip hop albums where every track sort of blended into the next and it was telling a story. I've always wanted to make that kind of vibe.
EDM Maniac: For those who may be new to the UK garage sound… What does UKG mean to you? What makes it unique from other genres and scenes?
MPH: I think what makes it quite unique is that you can listen to it in many different environments. It can be played in a peak-time club environment, pre-drinks, a train or bus journey, or just going out for a run or something. It's got that blend of vibey, but also quite gritty and dark. 
It has a melodic aspect to it, too. I feel that with other dance genres, it's solely melodies and nice-sounding stuff or solely dark, gritty stuff and they are kept quite separate, whereas garage kind of blends the two together. It's timeless.
EDM Maniac: What were some of the creative inspirations that you drew upon for this album? For your music at-large?
MPH: The LP is sort of split into two. One side, beginning with "Sunset," starts quite dark and gritty. It's three really aggressive bass tunes and then there's an intermission with "Sunrise" which transitions the listener into more melodic, upbeat, vibey stuff.
As for inspirations, Taiki Nulight released an LP on Night Bass a couple of years ago, so I definitely took inspiration from that massive project. People like Flava D, Champion, Royal-T, and DJ Q have always been big inspirations for me.
EDM Maniac: Do you have a favorite song from the album?
MPH: I'd say "R&R", the collab with Hamdi, because one: it's always sick to get in the studio with Hamdi. He's a crazy-talented producer.
And two: the song is a lot further out of both of our comfort zones. It's a lot more slow-paced. I was really happy with the chords that come in halfway through the drop. I spent hours figuring those out, so I'm glad they sound decent to me.
EDM Maniac: MPH and Night Bass seem like a match made in heaven. What has it been like working with Night Bass?
MPH: They are absolutely fantastic to work with. I can't say a single bad thing. The whole team is just always on it and they're super open to different ideas.
They're not narrow-minded and they don't have a specific genre that they just want to keep releasing. They're completely open to new and experimental stuff. They're great.
EDM Maniac: In addition to Night Bass, you've collaborated with some major players and labels, from DJ EZ's Nuvolve Music, to Kiwi Rekords and Crucast. How has this impacted your career? Who have been some valuable collaborators?
MPH: Starting out, I wasn't really sure where to send my music. Luckily, I knew a few people who were friends of friends; people who were fairly up and coming at the time, like Skepsis and Darkzy, who were very much Crucast-oriented. So I was like, "alright, I just need to send my songs to these DJs."
A label like Crucast or Night Bass can really help push your following up because they expose your music to their entire audience, which then hopefully, comes to you.
EDM Maniac: You've played major festivals like Glastonbury and Boomtown and announced that you'll be playing Parklife and Outlook Origins this summer. What have been your live performance highlights and where do you dream of playing in the future?
MPH: Last summer was probably the craziest, doing Glastonbury and Boomtown. At Boomtown, I played to like 7,000 people, which is just insane. You see that crowd, but you don't think that there are actually 7,000 people there.
I never thought I'd get to this stage where it would be a full-time job and I'd be playing all these crazy shows. I can only hope that it keeps going.
EDM Maniac: Any chance we'll see you in the states anytime soon?
MPH: We are working on it. I probably get asked this about 10 to 20 times a day. It's a very long process, but hopefully soon.
EDM Maniac: You've teased even more music to come in 2023. What else can we expect from MPH this year?
MPH: I released a mix of 100% unreleased and forthcoming music on my SoundCloud. Expect a lot of that to come out. Some remixes, some collabs. The release schedule is just stacked. Watch this space.
All images credit Leo Lightfoot.