Similar to the creation of the universe, the beginning of the metaverse came out of nowhere and caused a large boom in our world. It seems as though one day we were going about our lives and the next day NFTs, cryptocurrency, and virtual reality were topics in everyone's conversations. Amidst these exciting times came MTRX, a multiverse platform that aims to make the most fun live experiences accessible to all and last forever.
EDM Maniac had the pleasure of speaking with MTRX's CEO, CJ Bøøgatti, to talk about all things MTRX and where it fits in in the dance music community.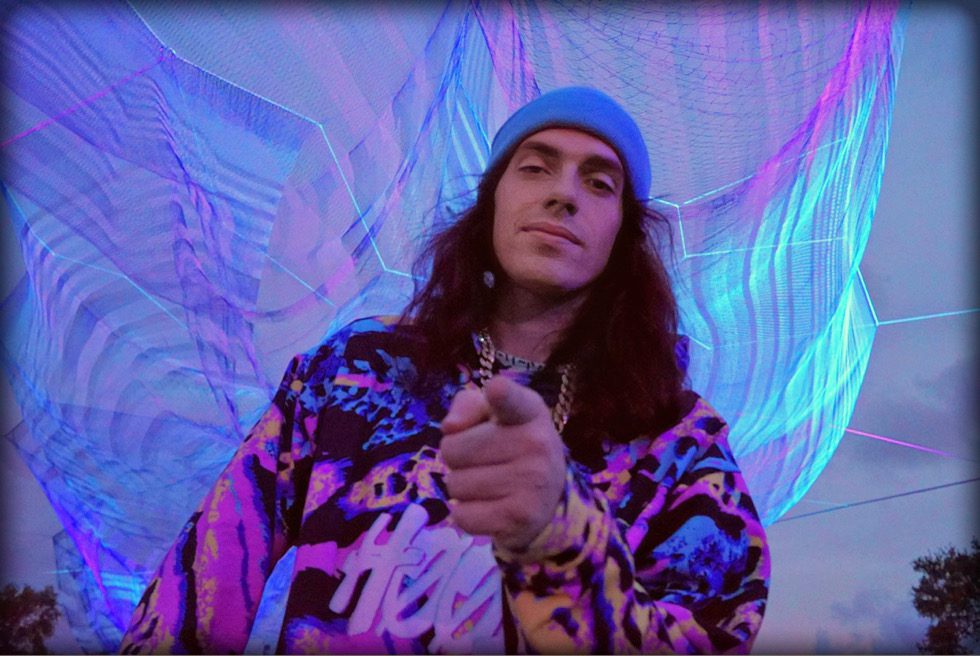 EDM Maniac: So, you are the CEO of MTRX, which has a lot to do with the metaverse, NFTs, etc. Before we get into how MTRX came about, how were you introduced into the metaverse?
CJ: I guess I've been into crypto for a long time. Between that and my background in music, festivals, gaming, and NFTs, it all came together. That's basically the long story short. I think it was a combination of my passions and it all kind of came together in the metaverse.
EDM Maniac: What inspired you to fully dive into creating MTRX?
CJ: I would say a lot came from producing real time festivals. I see people put in millions of dollars into these festivals that last 2 days and it's pretty localized. Only tens of thousands of people come to these festivals for a couple days and then it's over.
It's always been a dream of mine to make a virtual platform where you can make a festival last forever. There'd be unlimited amounts of artists, an unlimited amount of tickets, and everybody in the world could go.
And when the pandemic came around, there were no more real-life festivals. It gave me an opportunity to really dive into this platform and create a demo. I started getting a lot of traction and I think the pandemic really helped speed this process up. It was really just perfect timing.
EDM Maniac: A festival that lasts forever sounds like a dream! so, what exactly is MTRX and what is its place in the music industry?
CJ: I like to think of MTRX as a new music streaming and social media platform. Like Spotify, but instead of every artist having a page, every artist gets a stage. Fans can actually go experience it and not just listen to the music. It's an experiential experience!
There are a lot of benefits for artists. There are a lot of different revenue streams. It'll empower individuals to monetize off of their art in the metaverse. Artists will be able to stream just like Spotify but can also go live and do events, sell tickets, and sell merchandise for avatar skins. They'll be able to get sponsorships on the stages and have a VIP stage area. Everyone's big fans can buy VIP and get access to exclusive drops and meet and greets in the metaverse.
EDM Maniac: Aside from the benefits for the artists, what are the benefits of being a part of MTRX from a fans perspective?
CJ: It'll be a virtual world where you cannot just follow your favorite artist, but actually have a community and be able to engage with other fans. You'll also be able to customize your own avatar, your own stage, and have a place to follow your favorite artists and other fans anytime.
EDM Maniac: Sweet! What are your goals with MTRX?
CJ: The first goal is to launch this metaverse with a big festival in December in Miami. We're doing MTRX World during Art Basel on December 2-4. Then we're going to keep expanding this platform.
Eventually, I'd like to have a metaverse where everyone can create their own stage. We're creating templates and pipelines. A lot of metaverses have a business model where you have to pay for land. If that metaverse starts getting popular, the land gets super expensive, and most people won't be able to afford the land.
Even if you do get the land, you have to figure out what to do with it. So, we want to give everyone a stage and land for free, where people can easily build and customize. With this, we're giving people a space for free where everyone can use it and it will be widely adopted.
EDM Maniac: You've already had some cool events at the MTRX Metamansion. Can you tell us a little bit about the Metamansion and what goes down at these parties?
CJ: Yeah, so the Metamansion is kind of like our hub. Right now, it's in the Hamptons, but in September it'll be in Miami. The goal is to teach people about MTRX and the metaverse using these events.
We are building the Metamansion in Miami to have a big studio. We're going to be bringing out a lot of celebrities like Diplo, who we had here before. We'll be getting them out to the studio where they can turn into avatars, make music, and do interviews. Having these events also helps build a community in and out of the metaverse.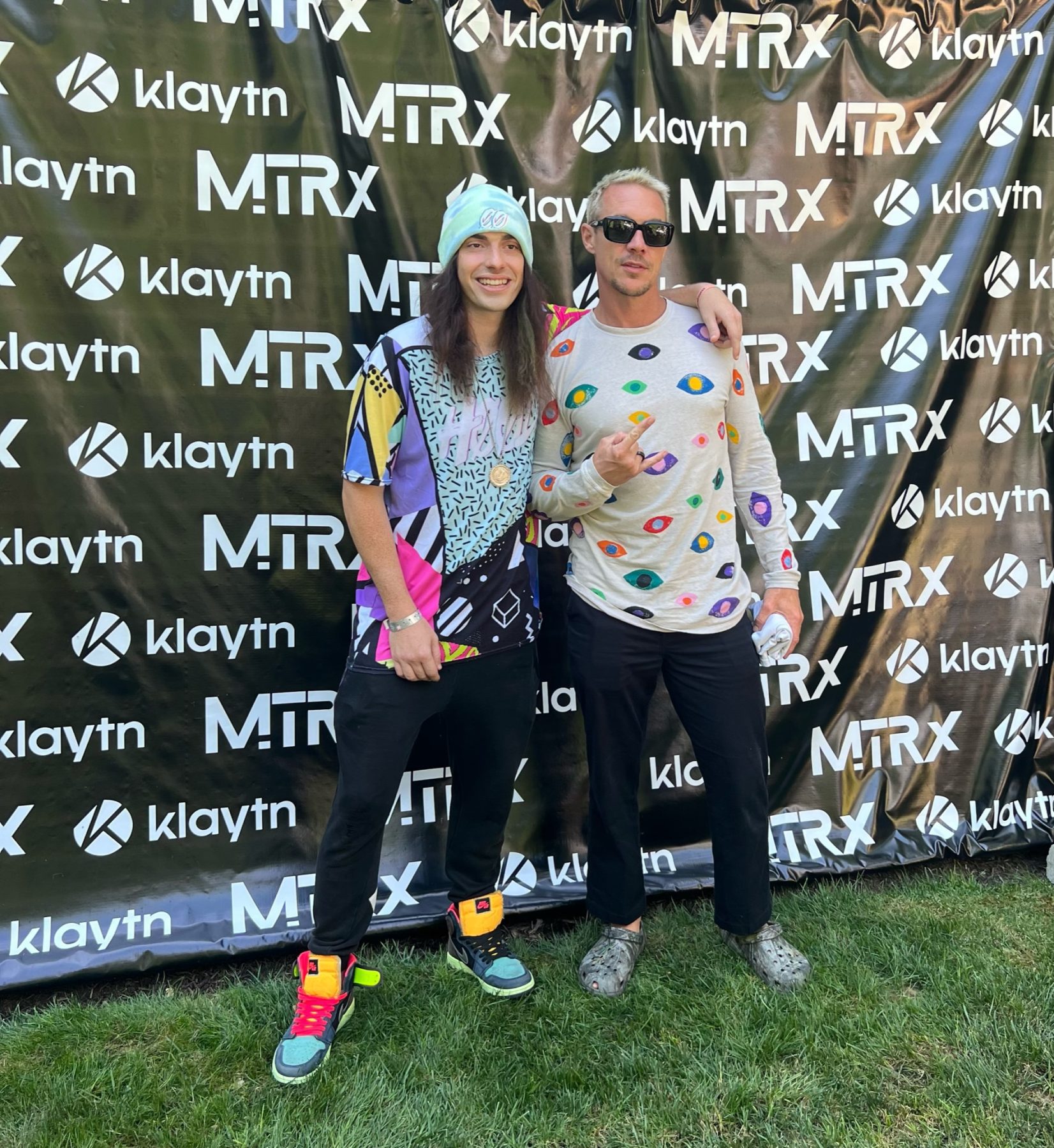 EDM Maniac: Awesome! What makes these events different from a regular party? I heard they're Web3 parties. Can you tell us more about that?
CJ: What we're trying to do is bring these real-life experiences into the metaverse and vice versa. We want to bring this virtual experience to the Metamansion and festival. Different technology like AR and VR will immerse people into the metaverse and give people a new kind of experience. A lot of it is about the music, but a lot of it is also about the technology as well.
EDM Maniac: How does one get access to these parties?
CJ: Well, right now, it's very exclusive. You have to be specially invited, but there will be a lot of opportunities. The festival will be like a grand opening to everybody. Right now, we are building a niche community where a lot of the people are a part of the Web 3 and music industry. We want to build up this core team, so if you follow us closely, you'll learn how to gain access to our NFTs and exclusive invitations for our parties.
EDM Maniac: Where can people learn more about MTRX?
CJ: On social media. We have a page on most platforms. We will also be launching our website on July 15.