Our interview with the electronic duo, LSTER, is another installment of our interviews highlighting Michigan-based producers. The duo produces a wide range of music; blending styles and genres to create their own brand of sound. LSTER is relatively new to the scene but they have gotten a lot of attention in a short period of time. Opening for artists like Manic Focus, Zeke Beats, and Super Task with many more big names on the horizon, LSTER has been catching the eyes and ears of many people in the Michigan EDM scene. 
Interview with LSTER
EDM Maniac: For those who know you and those who do not, there is some confusion surrounding your name; mainly the pronunciation. Is there any insight you can give on that, or is the uncertainty something you two like to emphasize?
LSTER: We pronounce it as "Lester" but honestly it's up for interpretation. People can call us whatever they want as long as they dig our art.
EDM Maniac: LSTER has been operating in the underground scene in Michigan. What has that experience been like for you two? 
LSTER: It has been absolutely surreal. Earlier this year we were approached by Jake James, of Further Frequencies, who was recently partnering with Michigan's: Mean Mug Mafia as a talent agent. They liked what we were doing, brought us on and they've been nothing but great to us. Playing shows for a crowd that resonates with the same taste in music as us feels amazing.
EDM Maniac: The two of you recently released your debut EP, "Analog Dreams", tell me about the inspirations behind this project. 
LSTER: We had this very large body of dreamy/ vibey tunes locked away in the vaults and we knew it was time to put out a collection of those songs in a cohesive project. We really love dropping crazy bass-heavy tunes but there's also a special place in our hearts for emotional and dreamy downtempo pieces. Analog Dreams really captures our love for the melodic realm of electronic music. A lot of the inspirations behind these songs came from experiences and emotions that we have shared with some of our closest friends. When you listen to the EP, we really hope you can not only hear what is coming through the speakers but that you can feel it too.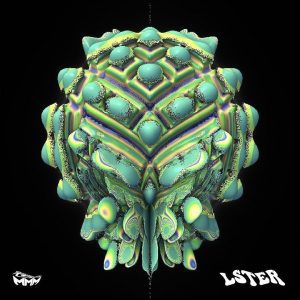 ("Analog Dreams" cover art)
EDM Maniac: You guys have pumped out a lot of music in the last year with a wide range in sound and style. Who would you say are your biggest musical inspirations?
LSTER: There are far too many to even count but artists like Flume, Tipper, Pretty Lights, and Koan Sound have an impact on how we go about writing. But as of recently, we have been digging deep into the other guys in our scene and on Mean Mug Mafia such as Sky Suite, Grayskale, Benji Robot, and Mista Dill to name a few. That being said we also find inspiration from bands like the Grateful Dead and Sunsquabi. We like the jam band type of stuff but also love when it's blended with electronic music. That being said we also find inspiration from some of the greats in old rap: Biggy, Tupac, Wu-Tang, Nas, and Mos Def. There is something about that OG sound that really cathes our ears.
EDM Maniac: You two have been playing a lot of shows, including some live streams since live music has come back after the pandemic shutdown. Do any of them stand out to you more than others?
LSTER: Yeah, our debut performance was a live stream held by Big Fam Fest and Mean Mug Mafia which was awesome. But recently, we opened up for Supertask in Detroit which was by far our most high-energy show to date. It was the most people we had ever played for and everyone was super receptive to what we brought to the table that night which was extremely cool. 
EDM Maniac: Still being relatively fresh to the scene, what are some goals or hopes you two have for the future of LSTER?
LSTER:  We just want to keep releasing the music that we like and to keep playing shows. Hopefully, people can catch us at some festivals next summer and ultimately catch us on tour at some point. The biggest thing for us though is that we just love to make music, and we don't plan on stopping what we are doing.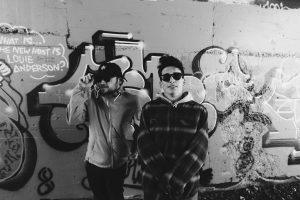 EDM Maniac: How did LSTER come to be? By that I mean how did the two of you come together to decide to make music?
LSTER: We both started attending festivals in 2017 when we graduated high school and absolutely fell in love with the music scene. Collectively, we have about 5 years of experience with music production but both come from a musical background. We both figured we would start this project for fun and see where it went. And to be honest it is crazy to see where we have gone since the beginning of LSTER. 
EDM Maniac: Do you have any advice for young producers who are looking to step up their game in production? Or producers in the underground who are feeling lost or uninspired?
LSTER: I would say to never let your curiosity die out. Personally, I find myself digging through YouTube and live streams constantly. In addition to that, I would suggest not to take it too seriously. Write stuff that you like and don't be afraid to experiment more than anything. Progress will come with the time that you put into it. 
EDM Maniac: Do you have any upcoming releases or projects you can hint at, without giving too much away?
LSTER: We plan on dropping tons of music this year. We have tons of original tunes and a handful of remixes we are sitting on… And we may have an EP dropping very soon. So I would definitely keep your eyes and ears out for that. 
EDM Maniac: You two have announced a handful of upcoming shows. Where can the people find you playing in the near future?
LSTER: We recently played an after-party at Flint Drop Fest in Flint, MI. on August 14th with our good friends Pause and Grayskale. Then we'll be opening up for kLL Smth and Black Carl! at Elektricity in Pontiac, MI. on September 3rd. And we also have a huge show opening for Dirt Monkey and Digital Ethos on November 27th at Elektricity for Dirt Monkey's "Depolarize" tour. But keep your eyes out for more dates being announced soon! 
Post Interview
LSTER has undoubtedly hit the ground running in the last year, gaining a lot of attention with all of their new music and drawing in crowds at their performances. With production styles ranging from funk, downtempo, and experimental bass, the duo has proven its musical versatility. It is only a matter of time before you start hearing more of LSTER.
Check out LSTER on SoundCloud, Spotify, Apple Music, and iHeart Radio to hear all of their genre-bending music.
Follow them on Instagram, Twitter, and Facebook to stay up to date on new music and upcoming concert dates.