Factory 93 returns to Los Angeles once again with two house music heavyweights in tow. Next month Jamie Jones and The Martinez Bros. will descend upon the legendary Hollywood Palldium for an epic open-to-close, back-to-back set. That's right. For seven straight hours these legends will be dealing out house, techno, disco, electro, and everything in between.
Those familiar with Jamie Jones and The Martinez Bros. know their back-to-back are not only frequent, they're epic. Both acts serve as residents at two notorious parties, Circoloco and Paradise. These brands are known worldwide for their epic devotion to dance music culture, having graced cities like New York, Ibiza, Miami, Toronto, Las Vegas, Tulum, and more with Jamie and The Martinez Bros often topping the bill (not to mention the countless times they've gone back-to-back at other events as well).
Back-to-backs have always been one of the coolest parts of electronic music. It is an artform that is unique to DJing, and requires a special kind of chemistry. After DJing together hundreds of times over the years, Jamie Jones and The Martinez Brothers have not only developed that kind of chemistry, they have defined it.
Jamie Jones Back-To-Back The Martinez Brothers Open-To-Close is happening at the Hollywood Palladium on Dec. 29, 2018. Tickets go on sale November 16.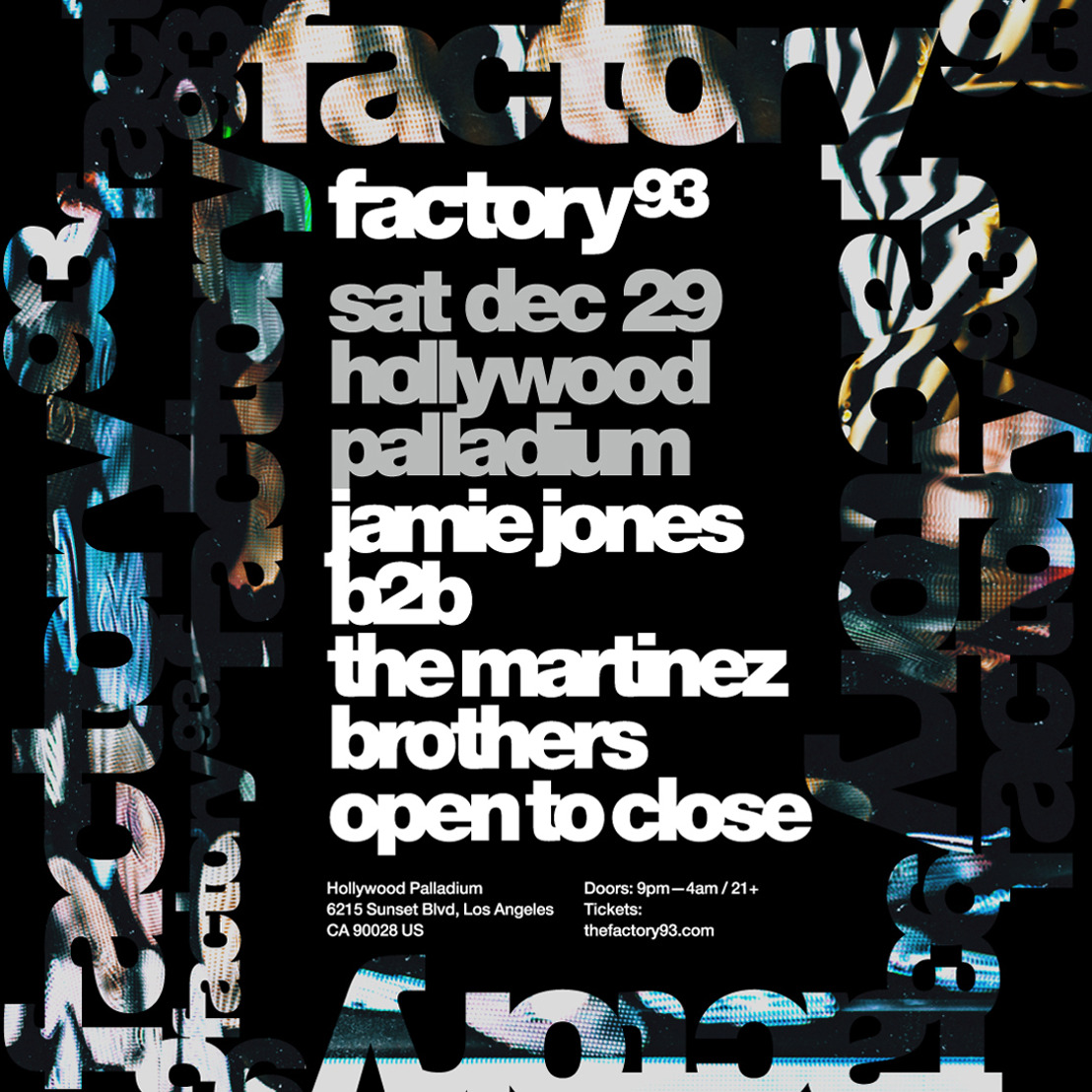 Cover photo by Khris Cowley