Look no further, Jamie Jones' renowned Paradise event series is back once again for its 7th season to close out the summer festivities. All the fun will take place at The Brooklyn Mirage across two stages on September 22nd from 6pm-4:30 am. As we all would hope, Jamie Jones is bringing in an eclectic lineup that includes international stars as well as local New York fan favorites.
The Brooklyn Mirage will shortly prove to be the perfect spot for this mystical event. Nestled in the industrial side of Brooklyn, the venue will come equipped with fantastic sound systems, 3D video projection mapping, viewing platforms, and of course amazing views of the New York City skyline.
"Paradise" first hit Ibiza club DC-10 almost 10 years ago. Now for it's next adventure, Jamie Jones himself will be headlining NYC's September special. Although he'll be headlining, he'll have some help from No. 19 leader Art Department. We'll be catching his last North American performance of the year.
For more information on the venue, click here!
As for tickets, check this link out! Peep the full lineup below.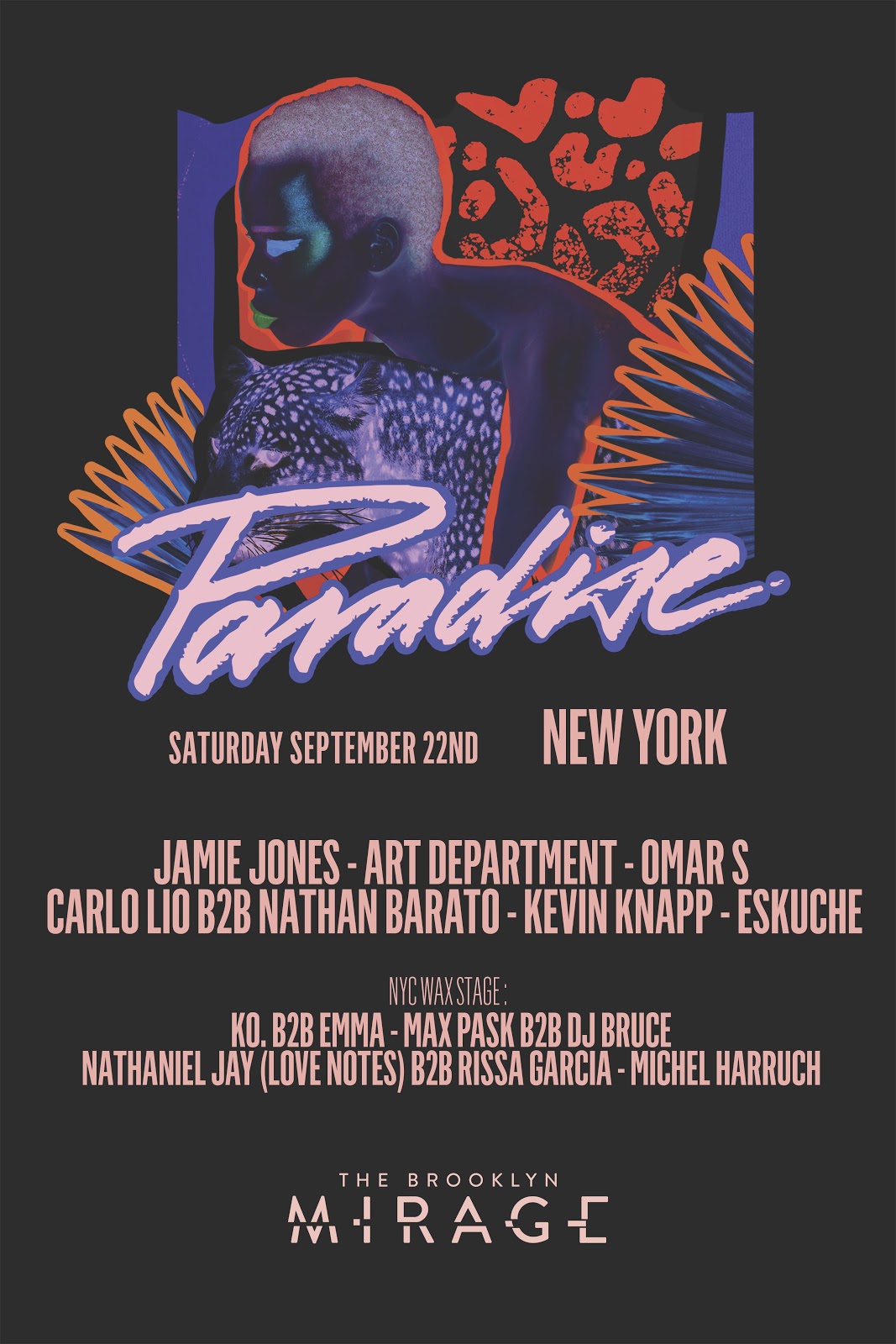 Saturday, September 22, 2018
JAMIE JONES PRESENTS PARADISE AT THE BROOKLYN MIRAGE
Main Stage
Jamie Jones
Art Department
Omar S
Carlo Lio b2b Nathan Barato
Kevin Knapp
Eskuche
NYC Wax Stage
b2b Emma
Max Pask b2b DJ Bruce
Nathaniel Jay (Love Notes) b2b Rissa Garcia
Michel Harruch
The Brooklyn Mirage
140 Stewart Avenue
Brooklyn, NY 11237
6pm-4:30am | 21+