Grab the full rave fam because Jauz just announced a 21-date Bite This! Block Party tour. The tour will run all over North America and will feature some of the hottest rising acts in dance music.
Jauz, real name Sam Vogel, will be joined by house legend Habstrakt, 17-year old non-binary producer Moore Kismet, and space bass icon Space Laces. In addition, Ghastly's mysterious new side project Ghengar will perform at several shows.
Vogel has been a force in the dance music scene for many years and is well-known for his many hit tracks with over 10 million streams. His songs "Feel the Volume" and "Rock the Party" are top listens all across the globe. He has headlined Ultra, Life is Beautiful, EDC Japan, and has several Las Vegas residencies under his belt. Vogel most recently performed a surprise "Off the Deep End" set at Coachella 2022.
Click here for tickets and more information on the "Bite This!" Block Party tour.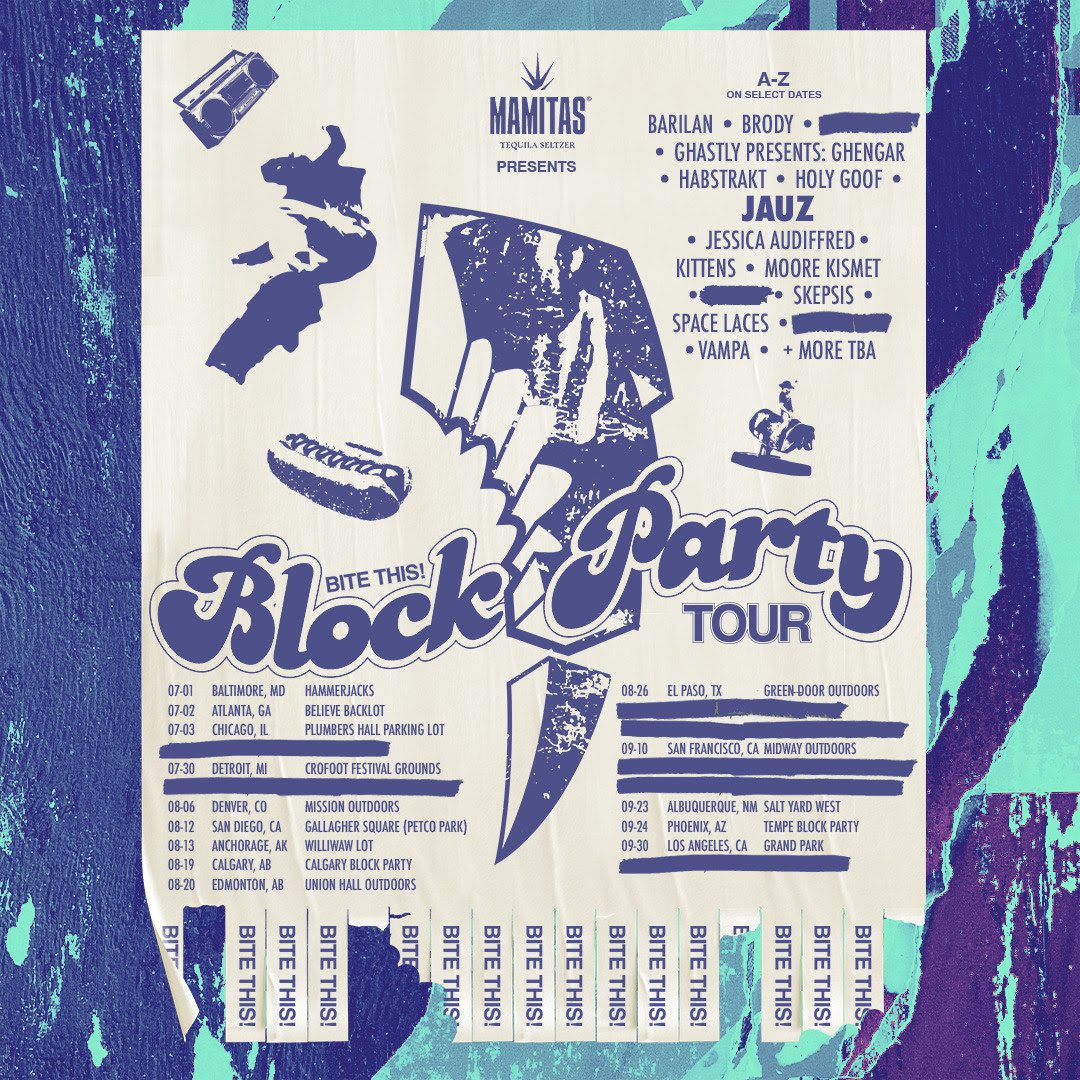 Featured image from Jauz