It's no question that women in dance music are smashing the glass ceiling. Across all genres, from techno to bass music, the presence of female producers is constantly growing.  EDM Maniac got the chance to chat with female dubstep producer, JEANIE.
JEANIE is from Brooklyn, NY, and has been a star among the dubstep community. Known for her heavy sounds and spooky vibe, JEANIE has had a remarkable year within the dance music scene. She's secured spots on festival lineups as well as joining Riot Ten on his "HYPE OR DIE" tour. JEANIE is also known for her music collective, GRL GANG, which supports and recognizes women in EDM. We were lucky enough to shine a spotlight on JEANIE as we catch up with her about her music career.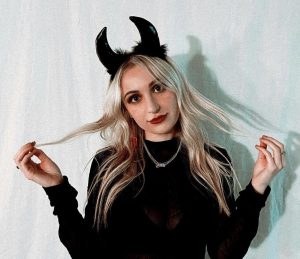 EDM Maniac: Hey JEANIE! I am so excited to chat with you! To start off can you tell us a little about yourself, when and how you got into producing music?
JEANIE: Likewise, thanks for having me! I grew up really loving all sorts of music but never felt musically inclined enough to create my own. It wasn't until a friend of mine taught me the ropes of DJing about six years ago that I realized it came more naturally to me than I thought – from there, I pretty much lived and breathed DJing and production.
EDM Maniac: How would you describe your style of music and who have been some of your biggest inspirations?
JEANIE: My music definitely varies in style depending on what I'm inspired by, but I always gravitate towards dark and heavy bass music. Even though I consider myself a dubstep producer, I tend to incorporate some elements of trap music into my production as that's what got me into it in the first place. At the moment, I'm really inspired by PhaseOne and KAYZO for how they've managed to combine metal with bass music as that's what I ultimately want to achieve.
EDM Maniac: This year you've performed Nocturnal Wonderland and Lost Lands, what is a dream festival or venue you'd love to play at?
JEANIE: Yes! To be honest, those were definitely dream festivals already, but I'd really love to play EDC Las Vegas, Escape Halloween, Electric Forest, Rampage Belgium and Tomorrowland. I love festivals, so the list could go on forever.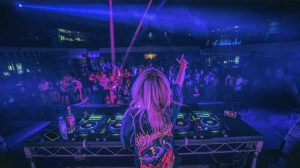 EDM Maniac: What is your favorite and least favorite part about touring?
JEANIE: My absolute favorite part of touring is meeting all of the incredible fans – exploring new cities is always really fun as well. My least favorite part is definitely lack of sleep.
EDM Maniac: 2021 is already coming to an end! What else can fans expect from you as we head into the new year? Are there any other projects you've been working on?
JEANIE: Yes! I've been working on loads of different stuff. Before the year is over, I'll be dropping a flip of one of my favorite bands, but after that you can expect my next EP and some really cool collabs. I've also been working on something special for the producer community, which I'm super excited to share.
EDM Maniac: Who is one artist you'd love to play a B2B set with?
JEANIE: I'd love to go b2b with Jessica Audiffred or SIPPY (although we technically have before) – both of them are absolute legends and have the best energy. All-women b2bs aren't something you see a ton of at festivals/shows either – we need more of it!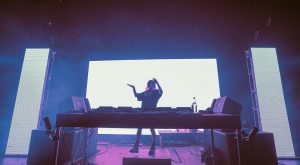 EDM Maniac: What is one major goal you have set for yourself as an artist?
JEANIE: An oddly specific but major goal of mine is to tour Australia! I'd love to eventually tour all over the world, but the energy in Australia seems absolutely unreal. 
EDM Maniac: Do you have any pre or post-show rituals?
JEANIE: Pre-show is usually just trying to stay calm and going over my playlist as I get tons of pre-show anxiety, but post-show is usually just hanging out and catching up with the fans. And then food, always food.
EDM Maniac: If you could share one thing about yourself with your fans that they might not know, what would it be?
JEANIE: It always surprises people to find out that I'm 100% Russian, so probably that! 
EDM Maniac: How do you balance your personal life, work, and touring? 
JEANIE: It's really tough. I still struggle with it daily and am usually sleep-deprived because of it, but attempting to have some sort of routine and writing down a physical to-do list every day helps a lot.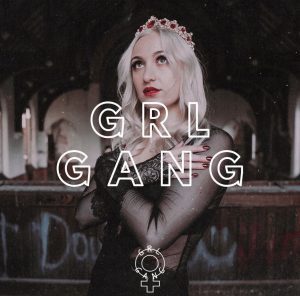 EDM Maniac: If you could give some advice to any women trying to make it in the music industry, whether it be as an artist, manager, or creator, what would it be?
JEANIE: Stand up for yourself. Being a woman in this industry isn't easy and there are probably a lot of times that you'll be underestimated or overlooked, but don't be afraid to speak up and make your voice heard. Women to the front!!!
Be sure to check out JEANIE and follow her journey in bass music!