John Digweed just announced that Quattro II will be releasing February 23 of 2021 after the tremendous success with the release of Quattro I. The 4-disc project will be filled with unreleased tunes from some of the community's most established producers. CD and vinyl's will be available for purchase and fans have already been advised to pre-order their limited edition signed copies due to the high demand. Limited edition signed copies are available on Bedrock's website now.
Quatro II will be broken up into a series of four parts. The first part is Soundscape followed by Temp, Redux, and Juxtaposition. Each part will feature a setlist of tracks that are catered towards each title name. Fans can expect to be brought down a new and exciting journey for each and every part no matter their musical preference. Digweed has also picked 20 tracks from the album and put them into a limited-edition vinyl set that not only includes the 20 picked tracks from Digweed, but it is personally signed as well. Fans have the ability to order Digweed's personally signed 20 track vinyl now via Bedrock's website so make sure you are placing your orders now while supplies last!
Digweed also announced that he will be hosting a New Years Eve Charity Fundraiser Livestream that will take place on December 31 and will go from 21:30 – 01:00 (GMT). Digweed has partnered with Macmillan UK as his charity of choice. Macmillan UK provides "Physical, financial and emotional support to help you live life as fully as you can."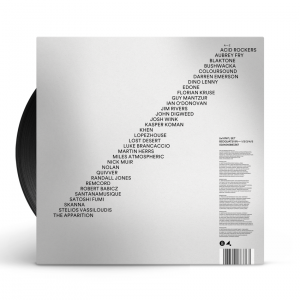 Tickets can be purchased now via Digweed's Mixcloud with all donations going to Macmillian UK. Digweed's New Years Eve Charity Fundraiser Livestream tickets can be purchased now for just $5.
Purchase John Digweed's New Years Eve Charity Fundraiser Livestream tickets here.