John Summit has released the first single on his brand new label 'Off The Grid' with the release of 'In Chicago'. The track has been teased into his live sets across the world where the crowd goes absolutely berserk when it was unreleased. Rich synths and the punchy bassline can be heard and felt that's guaranteed to make the club floors shake when the DJ plays the track.
"So stoked to start my own record label Off The Grid. This has been in the works for years and I'm super excited to kick it off with a track about my home city. My ultimate goal is to use OTG as a platform for not only established artists but also up-and-coming artists who I believe will become the future stars." –John Summit
'Off The Grid' is for house music without any limits as it'll be exploring the sound of house and techno. John Summit's from the city that originated house music and he's known for his strong punchy basslines. He's had multiple hits that landed at the top of the charts on Beatport like 'La Danza', 'Make Me Feel', and 'Better Than This'.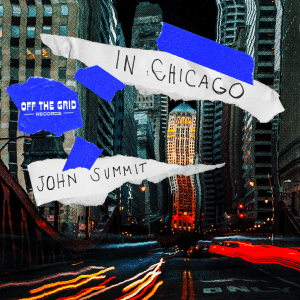 Check out the latest track across multiple streaming platforms or to purchase the track.
Follow John Summit on Instagram, Tik Tok, Facebook and keep up with his latest tour schedule.