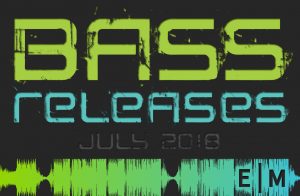 July was a busy month for bass releases y'all. We saw some much-anticipated projects finally come to life from industry vets. Several emerging names in the bass game also brought the heat with some fresh new sounds.
This month's playlist choices really showcase the depth of the subgenre. Releases run the gamut from aggressive, face melting bass to dance floor anthems to beautiful chillwave tunes to hip-hop infused wubs to out of this world free form bass and damn near everything in between.
Here we go.. EDM Maniac's picks for the best bass releases from the month of July:
Albums and EPs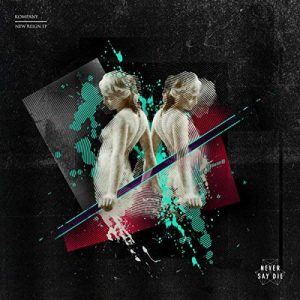 New Reign

Artist: Kompany
Label: Never Say Die
Release Date: July 20
Why it's dope: Good lord Kompany has gone completely savage with this one. Not to say that all of his other DOZEN releases in the past year aren't as equally fire as this one but damn. Rapture, the first track of the release, sets the tone of the EP by coming in with a merciless buildup and epic drop in the first 60 seconds of the track. Kompany carries that same neck breaking momentum throughout the entire EP as he closes out with the hype evoking track Stomp.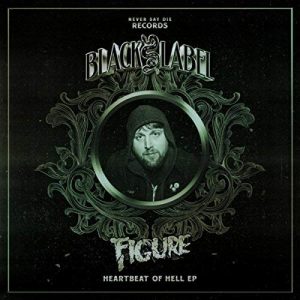 Heartbeat of Hell

Artist: Figure
Label: Never Say Die- Black Label
Release Date: July 13
Why it's dope: Released on Friday the 13th, Heartbeat of Hell brings all the doom you would expect from a Figure release on Black Label. His signature blaring siren basslines build the base for this EPs arsenal of heavy tracks. All four tracks go hard, but I seemed to be partial to the title track and his collab with Hi I'm Ghost, the finale of the EP. These two, in particular, are pure annihilation of your eardrums and spinal chord, the perfect traits for any bass music fan.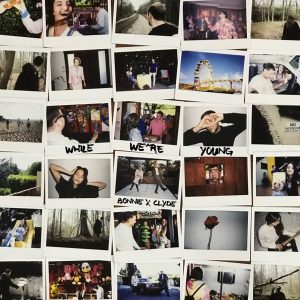 While We're Young

Artist: Bonnie X Clyde
Label: Independent
Release Date: July 13, 2018
Why it's dope: The duo brought us some pretty amazing summertime anthems from their sophomore EP. A recent press release share that Bonnie X Clyde created this five-track EP " to remind their fans to believe in themselves, to work hard, but also to never forget to have fun along the way." The tunes on the EP are inspiring, catchy and fun, yet don't sacrifice any of their EDM roots to create those vibes. The two are sure to continue to rise to greatness with this release and their adventures after.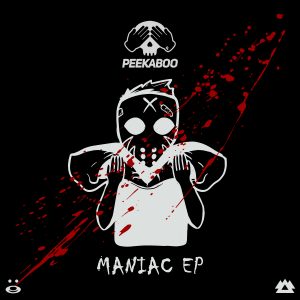 MANIAC

Artist: PEEKABOO
Label: WAKAAN
Release Date: July 13, 2018
Why it's dope: This dude's wasting no time puttin out bangers with his second EP in three months on WAKAAN. But there's no sacrifice of quality for quantity here, all four track on this release are just as heavy and weird as the next one. "Underpinned by growling basslines and sprinkled with neatly cut chops and samples," a recent press release stated. "MANIAC is a slice of heaven for those who like their beats off-centre." If you're looking for quality new experimental bass music, look no further than this EP. I'm sure PEEKABOO isn't done with us yet this year…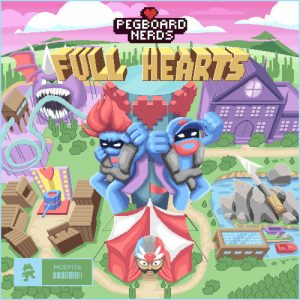 Full Hearts

Artist: Pegboard Nerds
Label: Monstercat
Release Date: July 27, 2018
Why it's dope: After building up anticipation for a couple days of dropping singles from the new album, Pegboard Nerds finally released their freshest work, Full Hearts. Accompanied by a tour featuring dates at venues all over North American and festivals including Tomorrowland, Audio Sunset and Clustxr, the duo has been bringing these five adrenaline-building tracks to thousands over the past couple months.  One notable track on the EP, 'Purple People Eater' presents an interesting twist to the 1950s classic; its buildups and basslines are pure chaos. Featuring collabs with big names in the bass game like Knife Party and Dion Timmer, the EP is sure to keep you moving from start to finish.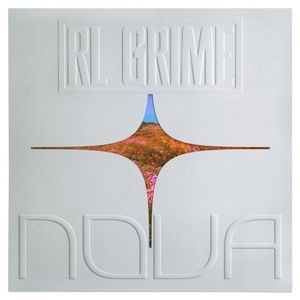 Nova

Artist: RL Grime
Label: WeDidItRecords
Release Date: July 30, 2018
Why it's dope: After about four years, RL Grime has graced us with a new 15-track album. After releasing a couple tracks from the album in previous months, I had an idea that this release would be like nothing we have heard from him yet. The notorious trap producer switched gears a bit to explore new avenues in his music. The R&B infused tracks on the album combine Grime's stylings with the vocals of popular names like Ty Dolla $ign, Miguel, Jeremih and more. The solo tracks showcase the growth and progression of his sound design. This album is full of surprises and quality beats in each track, I dig the new Grime.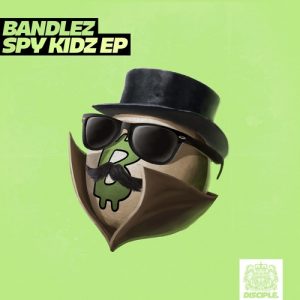 Spy Kidz

Artist: Bandlez
Label: Disciple
Release Date: July 27, 2018
Why it's dope: Really diggin the stuff that this Philly producer has been putting out this year. This EP is full of four hard-hitting tracks that'll make you wanna lose your shit. From grimy riddim beats, video game samples and rapid fire breakdowns, Bandlez brings the hype with the first two track on the release. He breaks it down on the second half of the EP with weird vibes and sounds with, "Kyoto Funk" and finale "Festival Puke." I have a feeling some of these tracks will become popular on the festival circuit the rest of 2018. Don't sleep on Bandlez y'all, he's consistently putting out quality tunes and I think he's far from being done.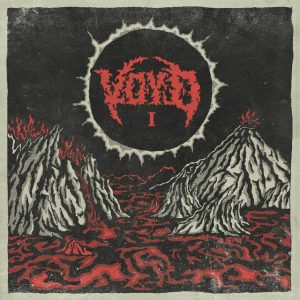 VOYD- Vol. 1

Artist: SVDDEN DEATH
Label: Independent
Release Date: July 30, 2018
Why it's dope: This release is pure savage. Rumor has it Svdden Death has been sitting on a goldmine of tunes for a hot second and if this is only the beginning of what's to come I think we're all about to lose our damn minds. This EP is everything that a high-quality riddim release should be. But it's so much more than just that. His sound design is insane. From twisting up run of the mill EDM beats into ferocious breakdowns in the opening track "Castles," to grinding primal-tech beats in "Behemoth," VOYD is absolute genius. Those qualities are not lost in the two collabs completing the EP, if anything, they're magnified. VOYD also brings us "Rise," which has no stranger to pk speakers this festival season. The best part about this EP? It's only Vol. 1, meaning there's more aggressive wubs coming our way in the future. Yasssss.
Note: The full album is not available on Soundcloud so only a couple tracks are included on the playlist. Listen to the full EP here.
SINGLES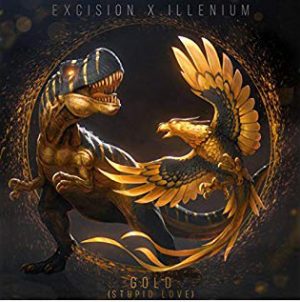 Gold (Stupid Love)

Artists: Excision and Illenium
Label: Excision Music
Release Date: July 17, 2018
Why it's dope: Let's be real, every headbanger and illenial had this song on repeat for a good couple weeks (if not longer). This track is beautifully chaotic, flawlessly integrating these two very different styles into one tear jerking, yet head bang evoking masterpiece. It's a given that when two of Bass music's top artists get together the result is pure gold. But even knowing that, this song still continues to blow my mind every time I listen to it.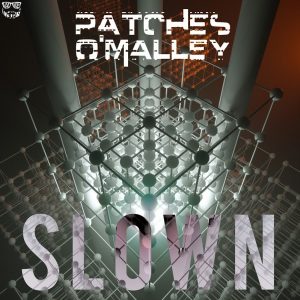 Slown

Artist: Patches O'Malley
Label: Released by TheUntz.com
Release Date: July 31, 2018
Why it's dope: One of the fresher faces on this month's review, the Michigan native really shows that less is more with this minimalistic track. It's a great tune to really vibe out too; with its ominous sound, grimy snares and deep basslines. It's very different from what's out there recently, which is what I think makes it stand out. Give the kid a follow and keep an eye on him. I think/hope we can expect some more deep bass goodness from him.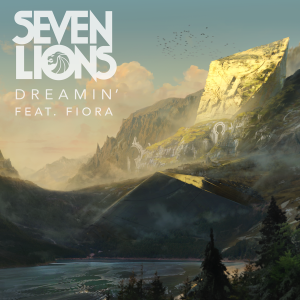 Dreamin

Artist; Seven Lions
Label: Ophelia
Release Date: Jul 13
Why it's dope: Not all bass music has to be rage-evoking and heavy. And in a lot of those instances, that's where Seven Lions comes in. This track, released on Seven Lion's imprint, is just plain gorgeous.  His ethereal sound design and melodic vocal choices never cease to amaze me. The buildups sink down a bit to really showcase those vocals before coming back with that signature, earth-shattering Seven Lions drop. Absolutely stunning.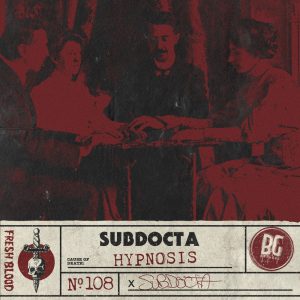 Hypnosis

Artist: SubDocta
Label: Fresh Blood
Release Date: July 17, 2018
Why it's dope: I keep seeing this name popping up everywhere in today's bass realm, and it's always for damn good reasons. With his second release on Fresh Blood, SubDocta brings us a tune that's captivating, deep and erie in all the best ways. The song opens with a blood-curdling buildup with deep vibrations before dropping into heavy, hypnotizing grooves and basslines. After seeing him throw down at Big Dub Festival this past July, I can personally attest to the fact that he's an artist you'll want to watch closely over the next few months.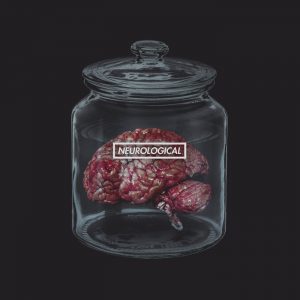 Neurological

Artist: Caspa
Label: July 27, 2018
Release Date: Sub Soliders
Why it's dope: Probably one of my favorite parts of 2018 so far has been the full force return of the British producer. Oh how the bass game missed those filthy, grimy UK beats. Neurological really showcases Caspa's signature sound combined with his exploration of other vibrations. The slow progression in the ominous track proves that this kind of bass music can have just as much impact as the high energy stuff. It maintains that heavy energy throughout the whole track before concluding with the sounds of rainfall and a clap of thunder.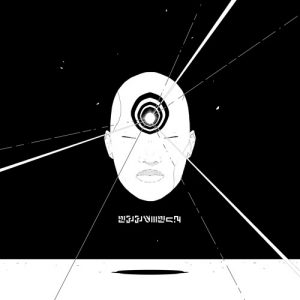 In Your Head

Artist: G Jones
Label: Illusory Records
Release Date: July 30, 2018
Why it's dope: The track is just a small dose of what we can expect from the producers forthcoming album, set to drop this fall. G Jones has this absolutely disorienting way of captivating listeners from start to finish in his tracks and "In Your Head" is no exception. His vigorous take on the experimental domain of bass music shows through in this track. The aggressive, glitchy track with robotic vocals is enough to make your ears bleed, and I mean that in the best possible way.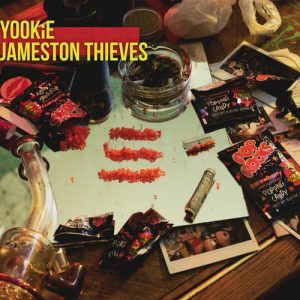 Pop Rocks

Artist: YOOKiE & Jameston Thieves
Label: Independent
Release Date: July 24, 2018
Why it's dope: If you love those super out of the box, "genre-defying" collabs, Pop Rocks is bout to be your new jam. "Someone told us a while ago that they missed our 'alien sounds,'" explained brothers Anthony and Chris Alfaro, who most may know as YOOKiE. "So we got together with the most extra-terrestrial creature we know and made Pop Rocks." The track is infused with so many different elements it's almost hard to keep up with as it throws listeners through loops of deep bass lines, "twanging riffs" and fun samples. Like one of the samples say, it's sure to make you feel like you have a mouth full of pop rocks.