Insomniac's 'Kaskade Los Angeles' event will take over SoFi Stadium on Saturday, July 17
Today, Kaskade and Insomniac have announced some very exciting news, Kaskade's return to Los Angeles. Return may not be the right word to use (grand return perhaps) as Kaskade has revealed that he will be performing in Los Angeles at SoFi Stadium on Saturday, July 17. Kaskade's grand return to his home in Los Angeles will be supported by Insomniac who will provide state-of-the-art production for the event. This will be the first electronic dance music event at SoFi Stadium.
When Kaskade posted his announcement teaser earlier this week he used the word massive to describe it, and he was certainly not joking around. Los Angeles has been home to Kaskade for the past 10 years and what better way to make a homecoming return than being able to headline your own stadium show.
The announcement of Kaskade's massive Los Angeles stadium show is just the tip of the iceberg for Kaskade this summer as the American DJ has shows booked at LIV Nightclub in Miami, SeatGeek Stadium in Illinois, Electric Zoo in New York, and Imagine Festival in Georgia. On top of that, Kaskade is releasing a new single titled, 'Where Did You Go' this upcoming Friday, June 4, which is part of Kaskade's forthcoming Redux 005 EP.
Tickets for Kaskade's Los Angeles stadium show will go on sale Friday, June 11 at 10:00 AM PST. Click here to get notified when tickets become available.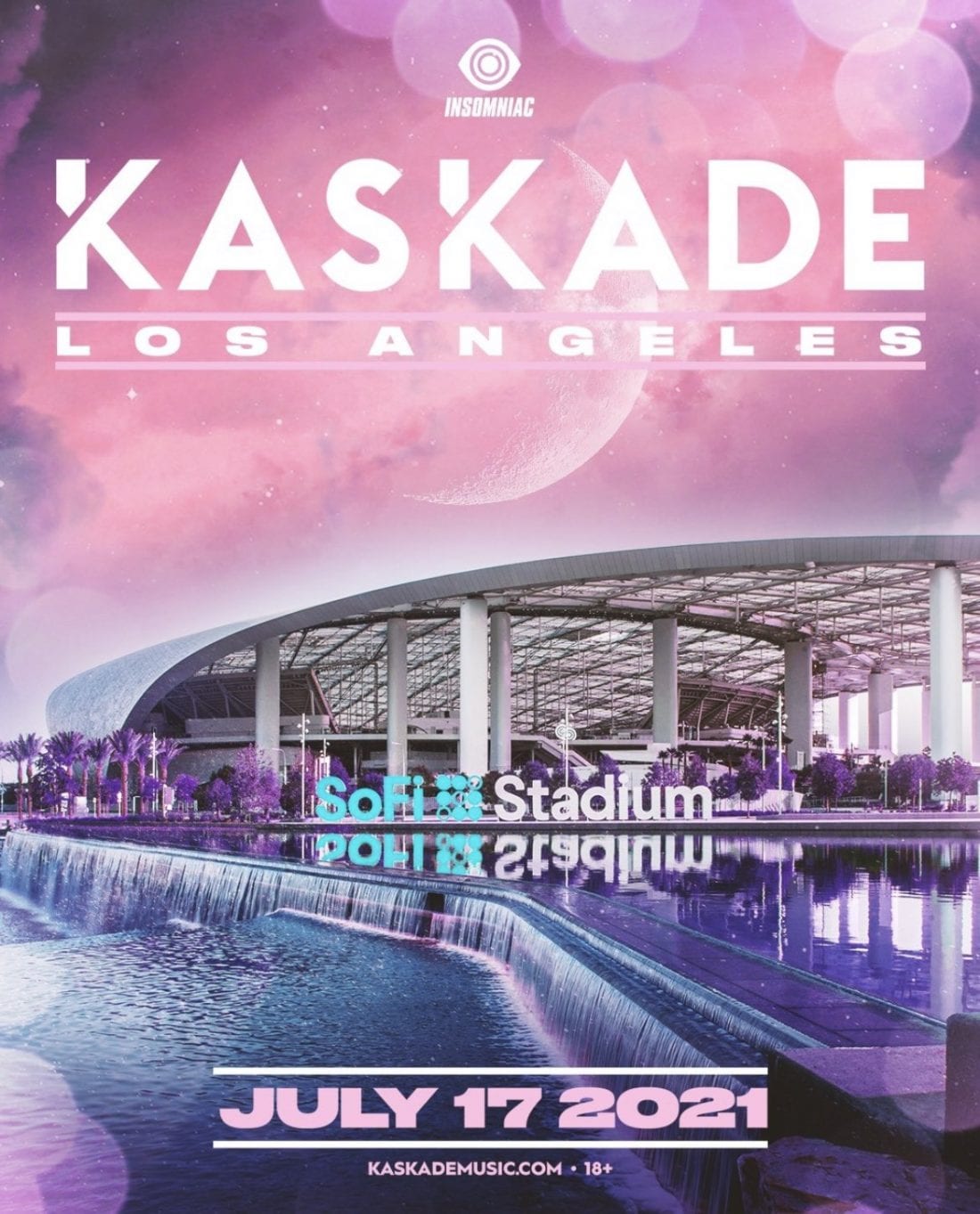 Photo: Rukes