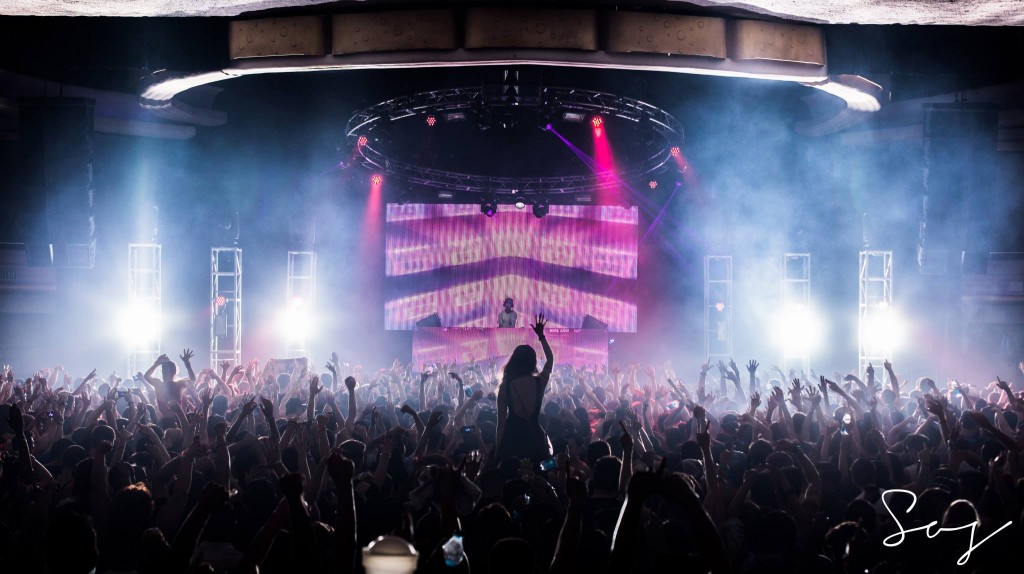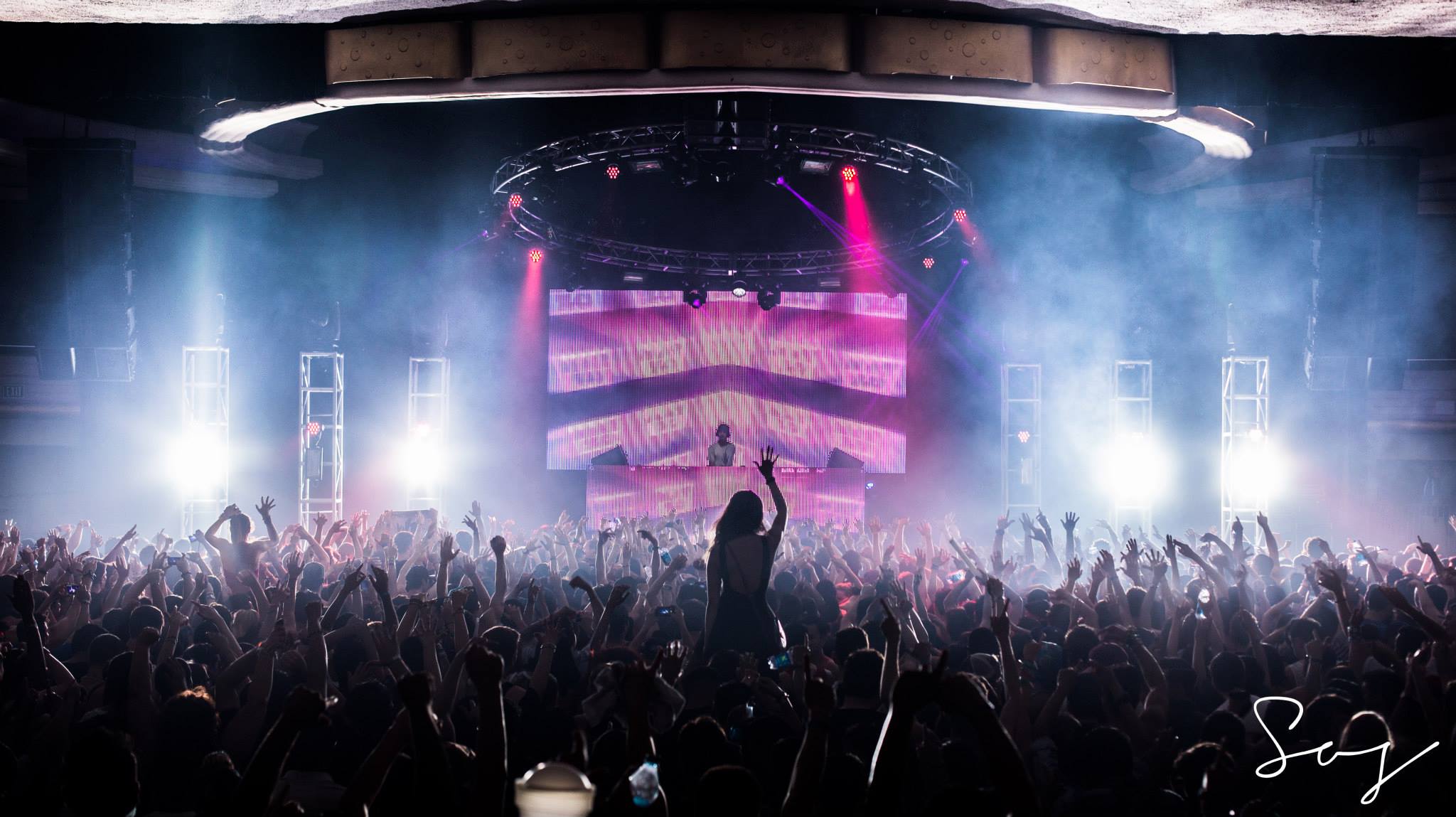 Mat Zo and Kill the Noise Commanded LA's Hollywood Palladium This Past Saturday Night
What do you get when you mix two polar opposite artists into one show each with their own set, a b2b set, and support from other diverse DJs from around the world? Kill the Zo. Mat Zo and Kill the Noise arrived in Los Angeles this past weekend at the historic Hollywood Palladium, home to a wide variety of acts from all across the musical spectrum. While touring all across North America, Kill the Noise and Mat Zo (along with supporting artists Blaise James, Craze, and Pegboard Nerds) brought a new meaning to the term "when opposites attract."
Arriving early into the night, we were welcomed by none other than Craze getting the crowd rallied up with a fusion  of hard house, early to mid 2000's hip-hop's hits, and trap. Surprisingly this time around, the production at the Hollywood Palladium seemed minimal from some of their previous shows that we had attended. However with swift transitions from set to set, and a couple of really powerful strobe lights, little did we know the night would completely blow us away.
Kill the Noise (also known as Jake Stanczak) kicked started his set with a minimal introduction. For a good minute, the music from the end of Craze's set and KTN's start to his set was transitioned smoothly, that it wasn't until the 'Kill the Noise' graphic lit up the led wall in front of the booth that most realized he was on. Incorporating his remixes such as "Mosh Pit" and various hits from his OWSLA peers, the crowd bounced in unison to Skrillex's recent release "Recess" and Dillon Francis's "Get Low". In an array of dubstep, trap, and at times what sounded like tribal house; Kill the Noise represented what truly it is to be the underdog that should DJs should never be judged by their cover. As his set wrapped up with what seemed like a grimmer version of "Clarity" the crowd patiently knew that the one and only Mat Zo was to follow.
As the clock struck 1:15am out from under appeared the one and only Mat Zo. For us, he's always been one of our must see acts due to his ambiguous diversity of his sets. Using mixed content from his most recent album "Damage Control", Mat Zo did some damage…to our legs, as his set from start to finish kept us moving in a way we haven't moved in a while. Chart toppers including his collaboration with Porter Robinson "Easy" and "Only For You" got the crowd singing along and we got a taste of the classic Mat Zo that we had noticed from his days rising to super stardom. Sampling snippets such as "Lucid Dreams", "Mozart", "Superman", and "Pyramid Scheme vs. Walter White" lifted everyone's spirit. Mat Zo eased the crowd just enough before he and Kill the Noise united as one.
Following alongside their drum and bass authentic sounds, Kill the Noise and Mat Zo came together for one last segment: Kill the Zo. As a few darker house productions and mesmerizing neurofunk sounds vibrated the air; we were taken back how well both these musical geniuses accommodated each other song after song. They both ended up taking us all on a journey that we think nobody really had expected. As the duo closed off their recently released collaboration with "Part 1", we were taken back to a new reinvented drum n bass sound, which can only be proven by the track.
From this show alone we can see how Kill the Zo is just getting started on their musical federation; both Kill the Noise and Mat Zo are adding their distinctive taste satisfying what the people want to hear. We definitely look forward to hearing what more these two have in store for the future and if it's anything we saw at the Hollywood Palladium, the two have are definitely going to make waves together as Kill the Zo.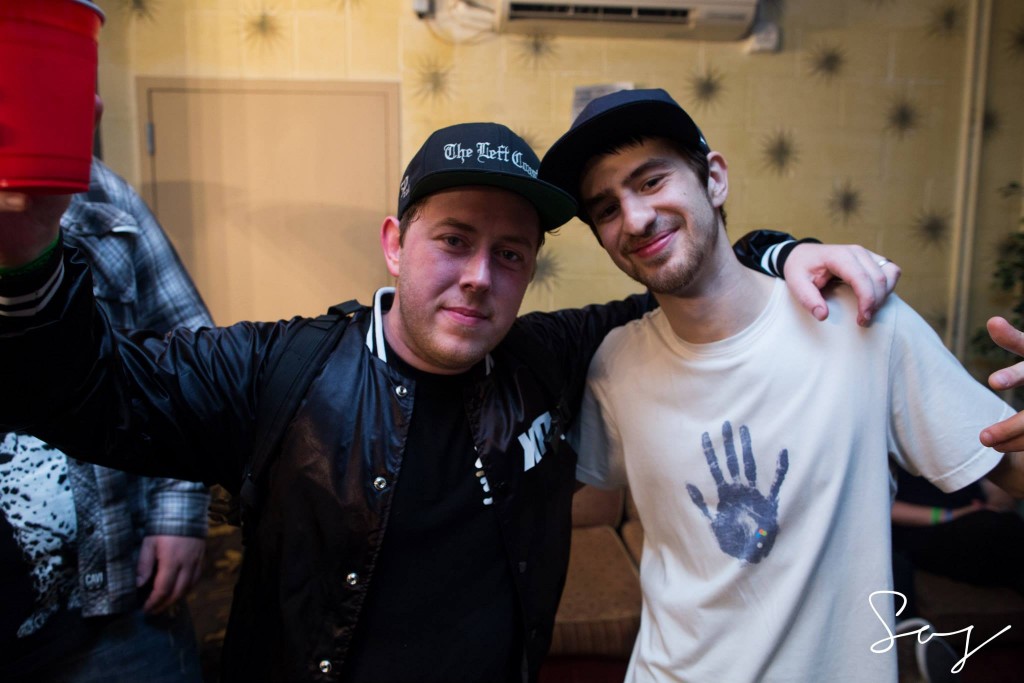 Kill the Noise and Mat Zo Pose for a Picture Backstage
As always, a huge thank you to Insomniac, Kill the Noise, Mat Zo (and his team) and the rest of the respected artists for having us in attendance. Most importantly, THANK YOU you to the crowd for bringing some of the most welcoming vibes we've witnessed, coupled with some of the best DJs in the world. It was truly a night to remember.
-Eddy Leon, Staff Writer
Photos: Sos Adame Photography