After nearly three years of undergoing a $20 million renovation, LA State Historic Park will soon open it's gates once again for jogging, special events and yes.. festivals.
The grand opening for the park is officially set for 10am on April 22nd. More info about that news here. The new park will boast a ton of new amenities including permanent restrooms, a new pedestrian bridge and event space.
But let's get to the important stuff. Events are already being scheduled at the park, including SKYLINE, presented by RADIO HILL EVENTS and KCRW. The event's lineup features Miike Snow, Duke Dumont, Lido, Eden, Jason Bentley and more.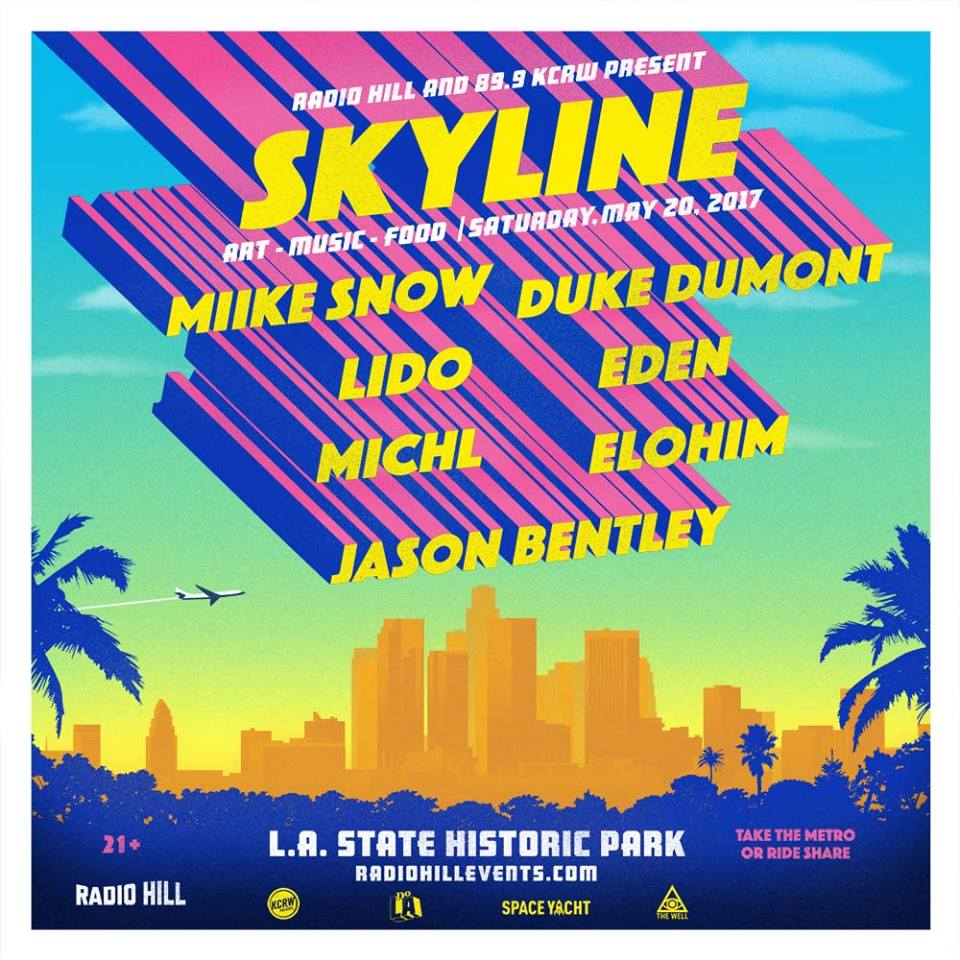 This will be the park's first major music gathering after it's remodeling. You can grab tickets here.
Prior to it's renovations, LA State Historic Park was home to major LA events like HARD Summer and Swedish House Mafia's infamous 'Masquarade Motel.' The park gained popularity due to it's central Downtown LA location and skyline views.
We're excited the park is back and even more excited to see what events the newly renovated park has in store.