Anyone who has ever partied in San Diego has heard of the well-respected event organization company LED Presents.
For over ten years, they've snagged the biggest artists of the time and have turned San Diego from a beachside hamlet into a roaring hub of dance music.
Best known for their focus on big room, trap, and classic EDM, LED has made a name for themselves not with annual festivals or crazy parties, but with their ability to know who's going to be big and snag them as a headliner for their events.
From REZZ, Zeds Dead, and Slander to Avicii, Anna Lunoe, and Duke Dumont, they've had a talent for identifying huge talent right as they were about to revolutionize dance music.
On the eve of LED Presents' Anniversary Event, we find it best to tell their story through the artists they've hosted. Read below: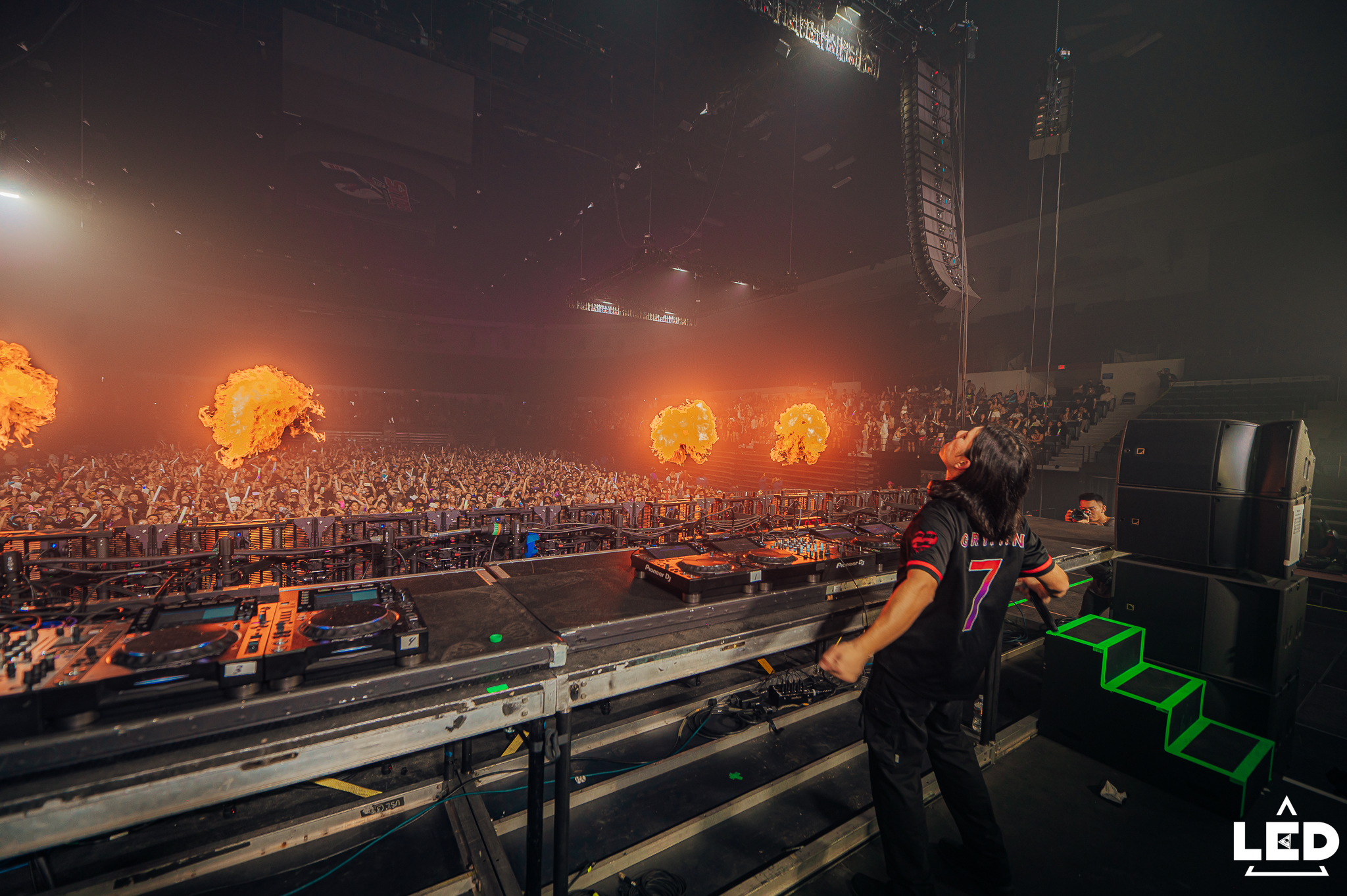 From LED Presents
2011
2011 was the year that cemented LED in the history books for electronic music. The earliest event listed on their Facebook Events was with Calvin Harris and Steve Aoki in 2011.
Right off the bat, LED was working with the top names in EDM. 2011 was the same year songs like "Sweet Nothing" and "Feel So Close" by Calvin Harris dropped as singles, topping the charts worldwide and bringing EDM to the mainstream.
LED also hosted an event at Petco Park that was pure early 2010's EDM heaven: deadmau5, Avicii, Feed Me, and more. This event could be marked as the defining moment EDM was brought to San Diego with some of the biggest artists of the time.
"Levels" by Avicii, the song that would rocket him to stardom, dropped on this exact day of October 28, 2011. According to Billboard, "'Levels' spent 20 weeks on the Billboard Hot 100 in 2011 and 2012″ and became a worldwide phenomenon.
2013
The first year of Splash House in Palm Springs was co-hosted by LED—who would later become a partner with Goldenvoice and continue to be one of the area's biggest musical draws for ten years. Notable artists from the first edition include Anna Lunoe, Classixx, Eats Everything, and CRSSD staple Lee K.
The festival would eventually expand to three different weekends, building on the foundation LED and its partners created.
Splash House has been paramount in bringing economic growth to the previously untapped city during the off-season, further highlighting LED's history of charting the path of electronic music to an undiscovered region.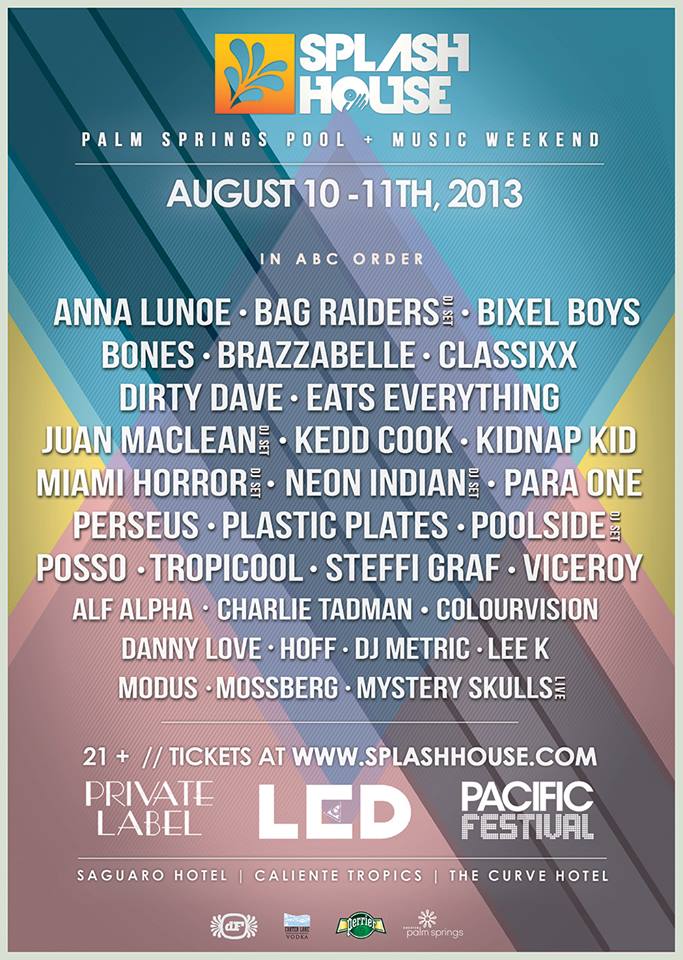 2014
LED was also hosting high-profile events in Los Angeles like RÜFÜS DU SOL at The Fonda and Fatboy Slim and Nervo at The Shrine.
They would continue to partner with these artists for years to come, cementing their longstanding relationship with many of the biggest artists in the world.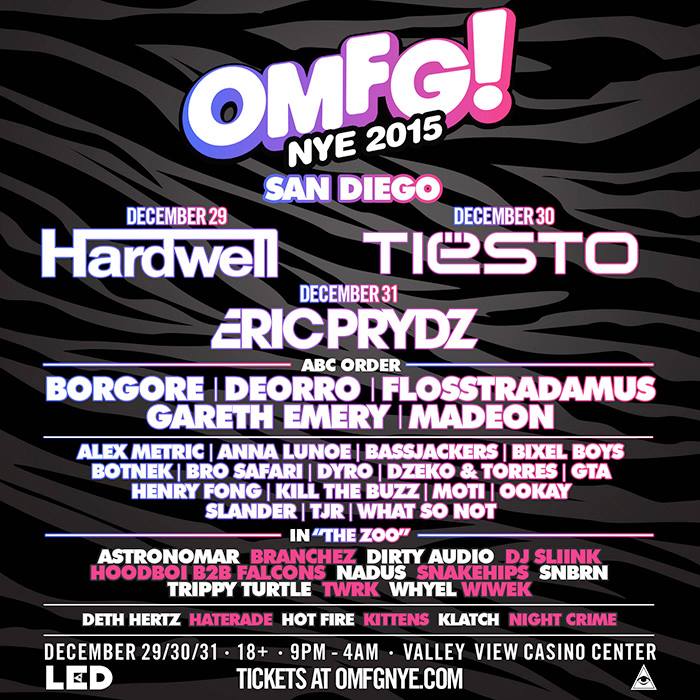 From LED OMFG!
2015
2015 was one of the biggest years for LED Presents. Not only did they host NERO and Chris Lake in Los Angeles, but they also brought Skrillex to Parq in San Diego, right after the first CRSSD Festival made the Southern California city a dance music hub.
Artists were taking notice of LED in a big way as shown in their collaboration with Annie Mac for the Annie Mac pool party over Coachella weekend that year.
LED had expanded to Palm Springs, due to their partnership with Splash House, and hosted top headliners that still resonate today like Duke Dumont, Jamie XX, and Kaytranada.
From LED Presents
2016-2017
2016-2017 was filled with LED Presents bringing top-tier names to their new venue, Quartyard. Quartyard was an outdoor space where artists would perform for an intimate crowd.
While today it is known for a more block-party feel, LED brought headbanging, earth-shaking names Zeds Dead and Slander who were at the height of their popularity.
They also hosted an event with a little-known artist named REZZ back in July of 2016. She had just dropped her debut album on mau5trap, The Silence Is Deafening, earlier that year and had begun to blow up due to the popularity of the single "Edge."
LED jumped on the chance to promote the promising young talent on her first-ever headlining tour.

From LED Presents
2020
While LED Presents is known for bringing big room, pop-EDM, and trap to the San Diego and Los Angeles area, they've also nabbed some progressive trance names.
In 2020, right before the pandemic shut down all club life, they hosted an event with Genix at one of their usual venues Bang Bang. It was very different for the promotion company and showed they could bring in a crowd for more than just the big EDM sound.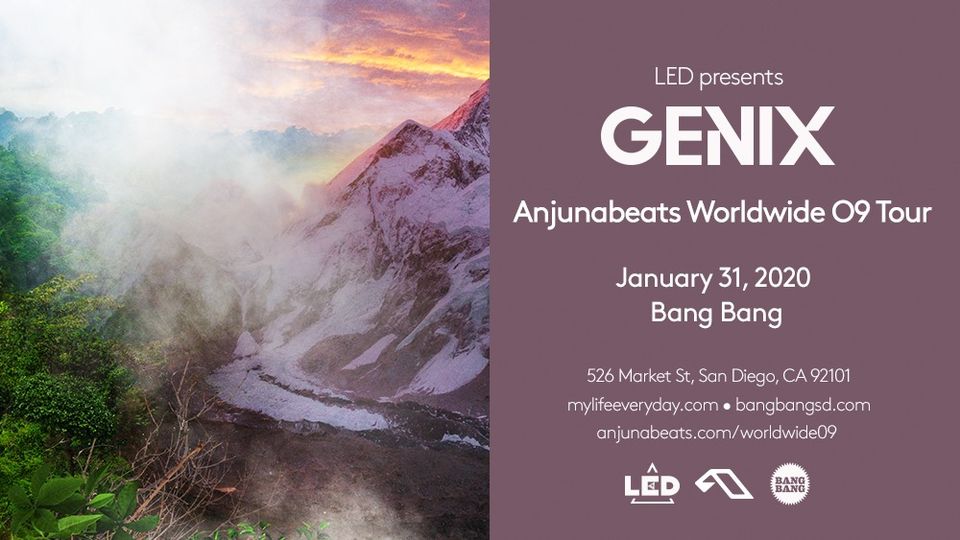 From showclix
2021+
Since their return post-pandemic, LED seems to have ventured into exploring modern names in dance music including house acts like Chris Lake, J.Worra, Kaskade, and Flume.
They regularly rent out Petco Park's Gallagher Square for one-night events with Black Book Records, Kaskade (Redux), and Duke Dumont.
Now 2023 is another banner year with the return of their annual LED Presents Anniversary. The lineup pays homage to the names that have been with the company since the beginning like REZZ, deadmau5, and Madeon while shedding light on innovators like house icons Matroda and Bijou and genre-less creatives like Blanke and Ghastly.
They will help celebrate the over ten years of LED Presents pushing the boundaries of dance music in San Diego.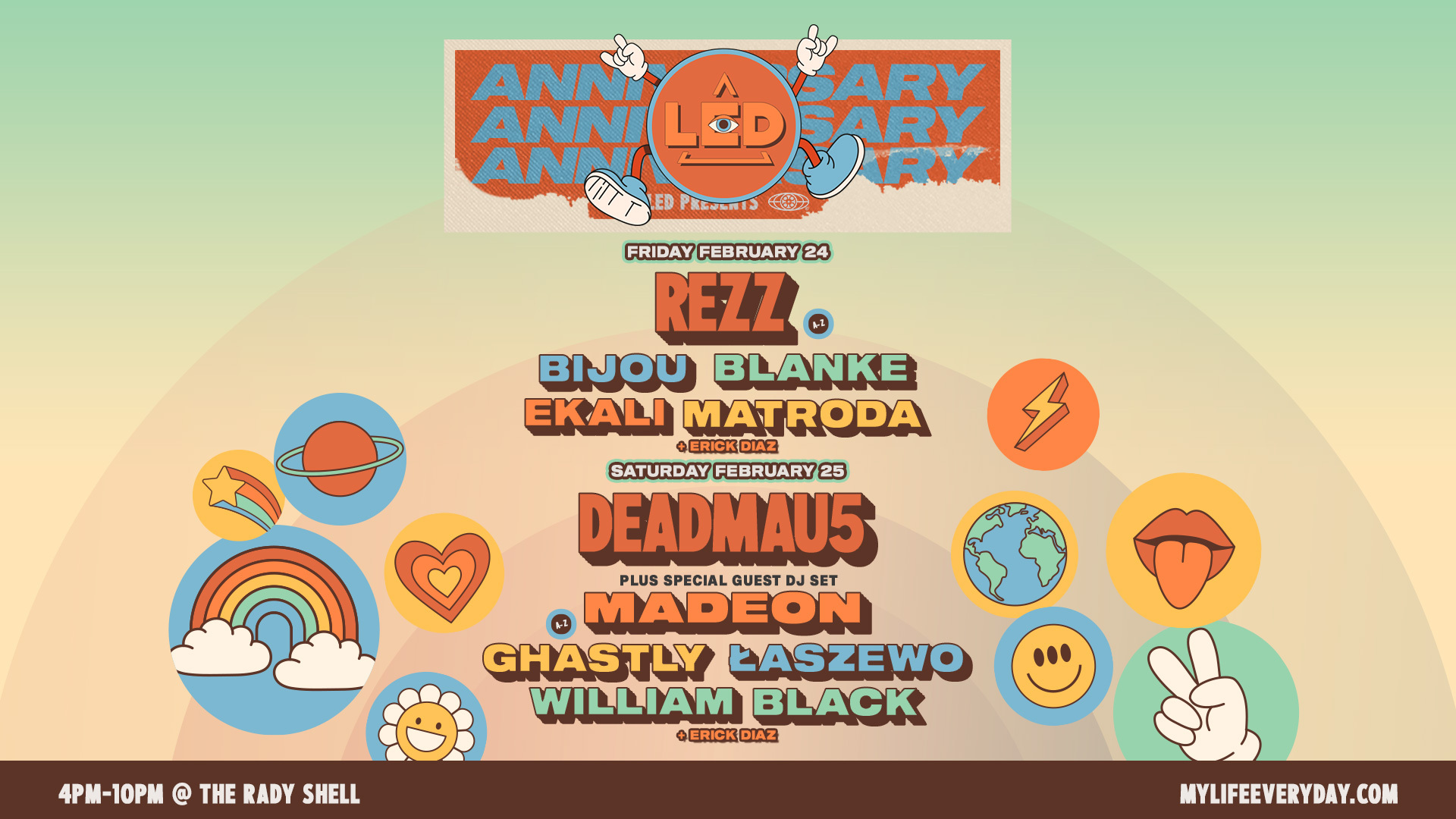 Image from LED Presents