According to reports, Live Nation has made a deal to purchase a majority stake in Founders Entertainment, the producers of New York's Governors Ball. While it's not the first time the two companies have been in business, this is a smart move for the future of Founders Entertainment and the Governors Ball music festival, considering the drama surrounding Goldenvoice's latest festival, Panorama.
Every June since 2011, Randall's Island Park in New York City has hosted an awesomely diverse lineup of musical talent as a part of the Governors Ball music festival. Now, AEG Live's Goldenvoice announced it's plans for an "East Coast Coachella" at the same venue. Titled, Panorama, the also-3 day festival is less than 2 months after Governors Ball in June.  Representatives of Governors Ball had already voiced concerns that there was not enough time between the events to feel the full economic effect in the community. But, despite the objection, Panorama received approval to host at the Randall's Island Park venue this summer.
Governors Ball isn't just another festival for Live Nation to invest in. It's also an acquisition that adds to the company's ongoing competition with AEG Live. The two corporations have continued to acquire numerous festivals, truly seizing the ongoing growth of the music event circuit. And now, with both AEG and Live Nation hosting similar summer events at the same location, the game is on.
So, if you'd like to attend either, or both festivals…
2016's Governors Ball will take place June 3rd – 5th, 2016, tickets are available here.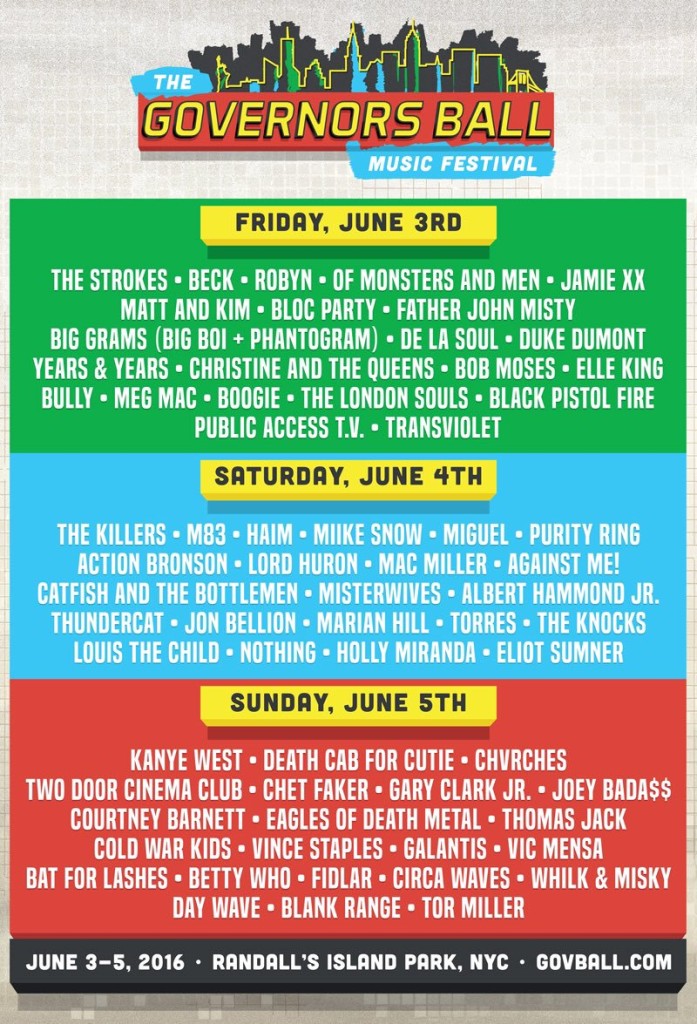 Panorama is scheduled for July 22nd – 24th, 2016 and you can purchase passes here.