Drum & Bass and paradise collide at the second edition of LOCUS Tulum, a D&B festival in Mexico surrounded by stunning beaches and crystal clear water.
After a historic debut last year, LOCUS Tulum is back from March 2-5 for four days of music with one of the biggest D&B lineups in North America.
Day One features godfathers of the scene such as UK legends Fabio & Grooverider next to key Metalheadz artist Doc Scott, plus Workforce from Must Make Music who was previously half of SpectraSoul.
Day Two welcomes Hospital Records founder London Elektricity alongside Exit Records boss DBridge. Dutch Metalheadz artist Lenzman of The North Quarter, Ram Records star Harriet Jaxxon, and red hot producer Rohaan also join the lineup.
Day Three brings Kemal and Rob Data (aka Konflict) to reunite at LOCUS for their first show in over 20 years.
The final day ends LOCUS with a bang as Goldie will headline alongside A.M.C to play a first-ever live Deep Digging set.
LOCUS was established in 2000 and has been setting the benchmark for D&B events ever since. The festival in Tulum hosts three stunning venues, including the Buuts' Ha' Cenote Club with free shuttle transportation from Tulum's main town, Tatich Beach Club, and the nightclub Tehmplo.
Check out the full lineup for LOCUS Tulum below and get tickets for the event here.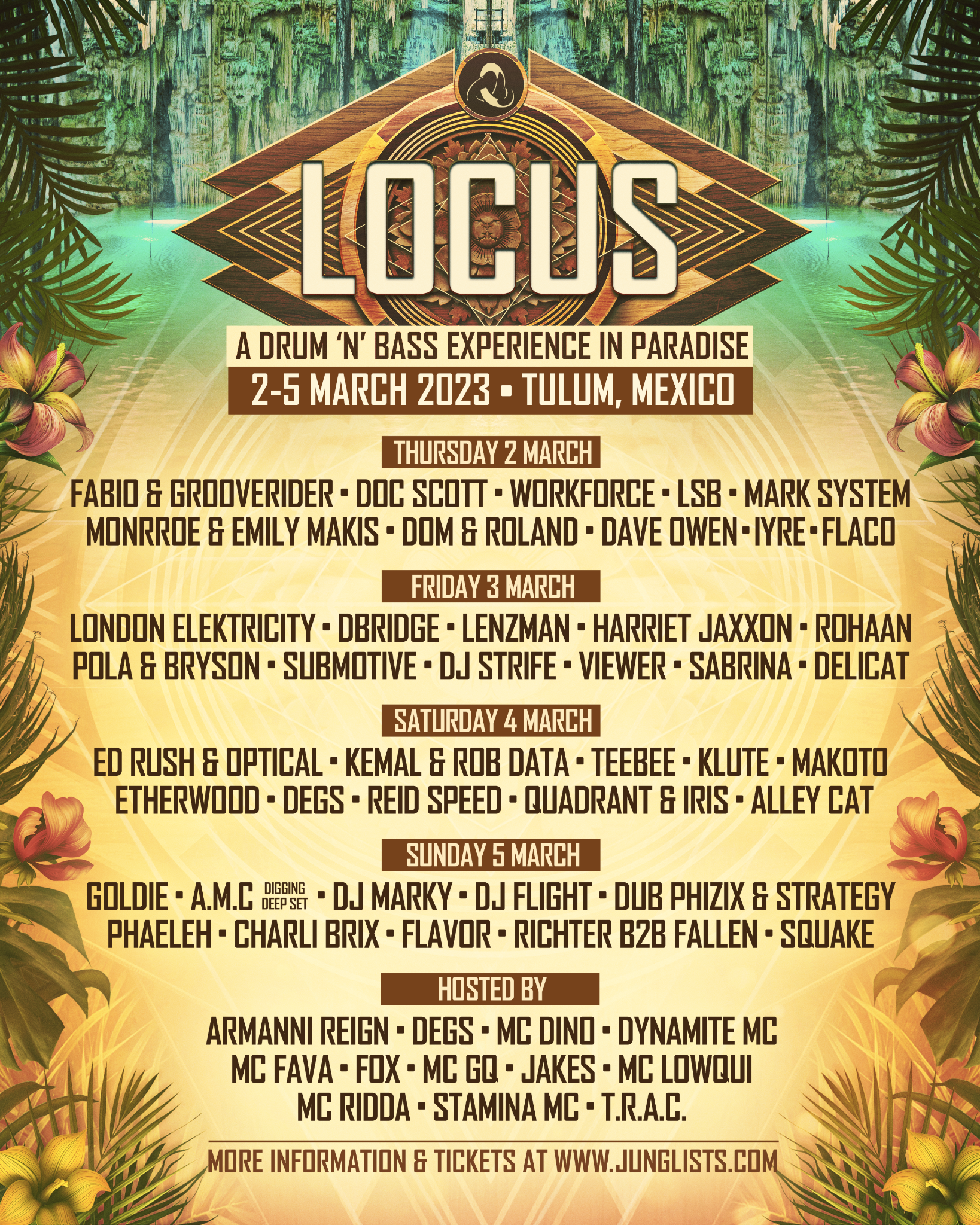 Featured image from LOCUS