Excision's infamous dinosaur-themed festival, Lost Lands, will now require proof of full vaccination or a negative COVID test for all attendees, artists and staff. This new update for entry comes as the Delta variant of COVID-19 continues to spread.
"The health and safety of all attendees is Lost Lands' number one priority. In following new industry guidelines, Lost Lands will now require either proof of full Covid-19 vaccination or a negative test result within 72 hours before first entering the festival in order to attend. You will be checked once and then given a wristband to wear for the weekend," Lost Lands said in a statement via Twitter. See the full statement below.
The rising number of COVID-19 cases has lead the worldwide live event market to respond in multiple ways. In the US, mega promoters like Live Nation and AEG Presents are adopting similar standards as Lost Lands.
In Europe, the UK is reporting massive increases in cases following major festivals, and in The Netherlands nationwide protests are calling for the reopening of large scale events.
There has been evidence that practices like those being put in place by Lost Lands will prevent major spread. Lollapalooza implemented nearly identical practices and was deemed to not be a super-spreader event.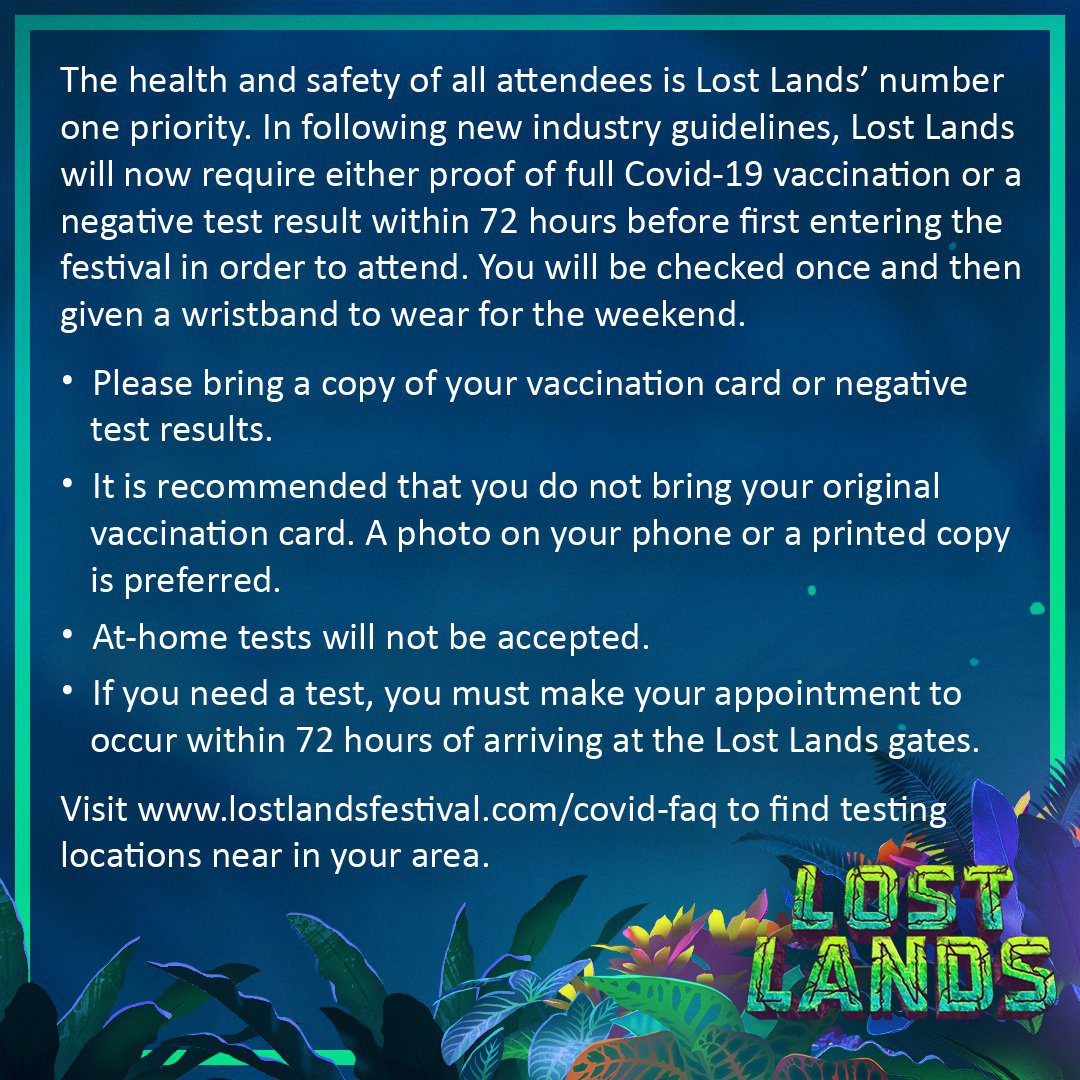 Featured image by Lost Lands