Who's ready to Party with Lucati? His hottest new groove "Party Time" just dropped on Techne Records, and it's a sizzler.
Ruben Marcelo Smulovitz, better known as Lucati, proves time and time again his love for the sound and groove translates into his work. His ability to keep a crisp minimal beat alive throughout the whole song demonstrates that he knows first-hand what passion feels like.
Anytime Smulovitz hits the stage you can expect to see everyone on the dance floor grooving to their own rhythm, taking his Latin roots and mashing them with high energy and hypnotic house beats leaving the crowd hypnotized.
EDM Maniac recently talked with Lucati about his newest release "Party Time" and a little about what gives him his passion and drive.
EDM Maniac: Hey Ruben! How's it going? We appreciate you talking with us today, you've been keeping busy this summer with shows all over the world. Where do you call home?
Lucati: Yo thanks for the chat! It is going great. This summer has been epic, been traveling a lot but the place I call home is Southern California!
I was born in LA, raised in OC, and went to college in LA at USC. My mom is from Chile and my dad is from Argentina, hence the Latin vibes. I speak Spanish and I love the Latin culture, it's so warm, fun, and easy-going.
EDM Maniac: We love the appreciation for your heritage, sticking to your roots is what brings out your natural abilities. What sparked your interest in producing? 
Lucati: I grew up playing video games like Streets of Rage 2, Donkey Kong, and Sonic The Hedgehog. All those soundtracks planted the seed. They have great electronic music made with chipsets on a 4-on-the-floor beat.
My mom would also always play salsa music on Sundays on the boombox and it felt so natural to hear those rhythms and grooves. During high school, I discovered Tiesto's Clublife, where he would mix pop culture remixes with house beats and I was hooked.
Soon after I bought a NuMark MixControl and started messing around with Traktor. Downloaded Ableton and made the worst Moombahton track you've ever heard.
I come from a musical family but never had lessons, so I took to Youtube to learn music theory/technique. I'd go so far as looking up piano chords to songs I liked and mimic them on the family piano just to get the feel.
EDM Maniac: We love that your curiosity is what built you where you are today. Taking your influence, needing to know more, and going out there and getting it. So when you envision your sound what do you see? 
Lucati: I envision a sexy Latin rhythm coupled with bongos, claves, 16th note hats, and an overall circular loop. I make my music to be intentionally hypnotic, I want the listener to lose themselves in it.
If you're in the crowd dancing, and the music almost begins to fade and ultimately becomes the soundtrack to your night.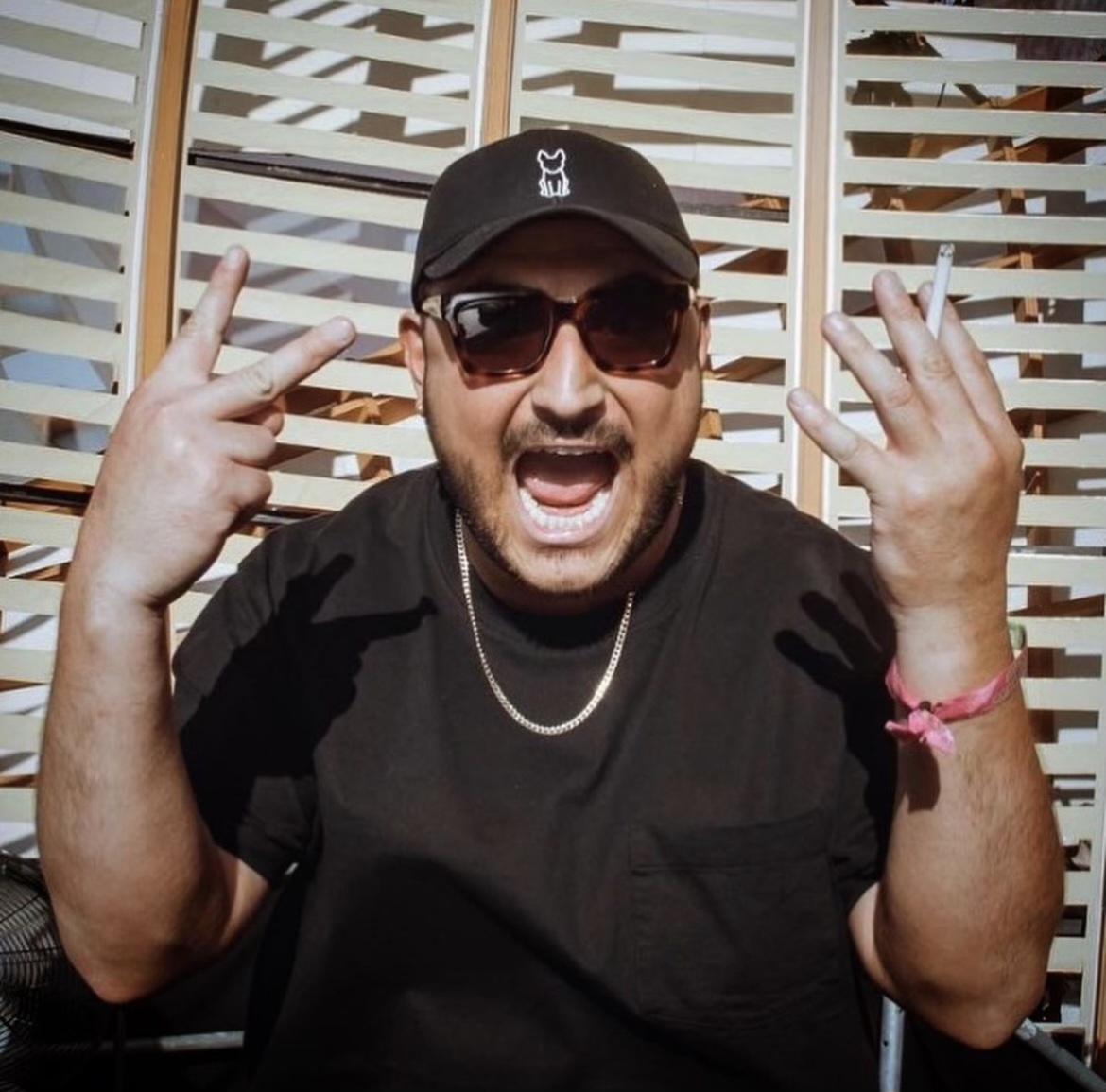 EDM Maniac: Spoken like a true house producer. It's all about the music. Hypnosis is a great way to describe your dance floors. Can you tell us what inspired your most recent track, "Party Time?"
Lucati: I had recently see nCarl Cox live and was inspired by the grooves he maintained throughout the night. Simple, crisp, and hypnotic. You found yourself dancing to every instrument and appreciating each one individually.
He played techno into tech house and vice versa, two genres I incorporated into Party Time. You can play it at 130… you can play it at 127.. the groove is going to work.
EDM Maniac: Does matter how you play it, it's always party time. Amazing. Can you describe the feeling the song gives you when you hear it?
Lucati: IT'S PARTY TIME! It just feels good. And then it is good. No vocals to take your mind's attention. Just a groove. As the house gods intended.
EDM Maniac: Keeping the dance floor alive like usual with another great single. Thank you so much for chatting with us for a bit Ruben, can't wait to groove with you again. Before you leave can you tell us what Lucati fans have to look forward to? 
Lucati: I'll be going on tour with my buddy John Summit and my enemy Chris Lorenzo. I have a big remix coming in October, so be sure to follow me so you hear it first.
Big festival plays next year that I can't wait to announce. The future's looking bright for this old dog. Catch you all on the dancefloor and then at the after-party!
Listen to Lucati's newest single "'Party Time" here
All Photos courtesy of Artist: Lucati