There are few movers and shakers within dance music who have moved or shook quite as much as Mark Knight. With Toolroom, his exalted record label turned trendsetting party brand, he has influenced every era of dance culture; driving the future and honoring the past.
Knight's unshakable dedication to this culture has rippled out from his home country of England to the far reaches of the globe, which of course includes the United States where he will return for a laconic tour of some of the nations hottest cities: San Francisco, Chicago, New York and Los Angeles.
Before Knight touches down in The States with some talented friends like Wheats and Leftwing : Kody, he spoke to us about his new Ibiza compilation, his music school Toolroom Academy and more!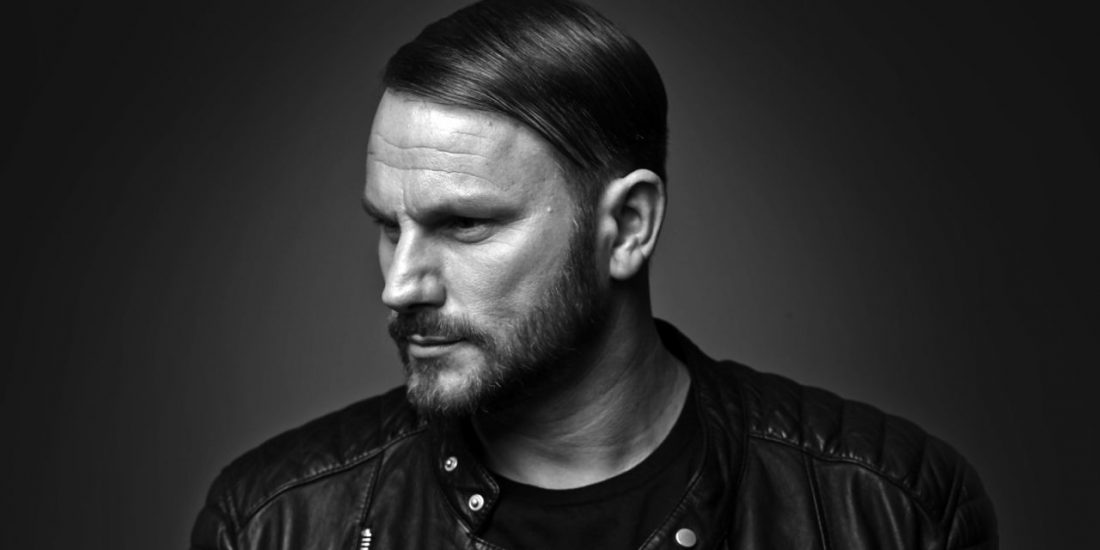 HL: Your brand new Ibiza compilation features a whopping 67 tracks and three continuous mixes from yourself. What does it take to put together a compilation that massive? What sort of tracks are you looking for to fill it?
MK: This is actually the second Ibiza compilation we've put out this year. We just found that there was too much good music about to limit ourselves to just one album, so it wasn't so much a case of us looking for music as the music just finding us.
As ever with these albums, it's a team effort from myself and all the A&R team at Toolroom: lots of these records are ones I've been playing out all summer, and some are from artists with whom we work pretty closely and frequently, but there were a fair amount I'd never heard before someone played them to me.
In terms of the type of tracks, we're always looking for that something special that sets the record apart. Exactly what that is, I honestly couldn't tell you…I think that's something that comes through listening to music every hour of the day. But we always try and theme the mixes so there's something for the beach and pool, something for the club, and something for the afters. Our Ibiza compilations have been doing us proud for years, so we must be doing something right.
HL: This compilation comes on the heels of the return of Toolroom's residency on the White Isle at Eden Ibiza. What made this the right time to return? Have there been any challenges for you and the label in being gone for some years?
MK: We hadn't been there for a few years now but we really wanted to refocus on our brand and events this year, so definitely wanted to be back in Ibiza. Eden has been the perfect place for us this year as they've completely left us alone to do our own thing and build the brand and party in the way we wanted. Ibiza is one of the most competitive places in the world for club nights but we've more than held our own and feedback from fans has been really humbling. We're currently working on our strategy for the 2020 season…it never stops!
HL: You're about to embark on a succinct tour of the U.S. entitled "The Residencies", hitting key cities for dance music (LA, NYC, SF, and Chicago). Tell me a little bit about the intentions behind this tour. How do you feel about playing in America compared to Ibiza or Europe? What exactly does "The Residencies"
mean? What can we expect from the yet-to-be-announced LA lineup?
MK: The U.S. has always been one of our best territories for Toolroom events. The DJs we book and the music we champion really seems to connect with people over there, and a U.S. tour has been something I've wanted to do for a while.
We're also looking to set up residencies in a number of key cities over the coming months, so you can expect to see us a lot more over there over the next year or so…which hopefully you'll see as a good thing!
With events, our intention is always just to bring quality music to appreciative fans, and create the best possible atmosphere on the dancefloor: nothing more, nothing less. If we manage to do that, we're all happy. And in terms of LA? Watch this space!
HL: Last year Toolroom was the highest selling label on Beatport. This is already impressive in its own right, and even more impressive given that you're an independent label. What do you think is the X-factor that makes your releases so appealing? What advice would you have for other label owners who want to reach your level of success?
MK: Toolroom releases always have that little extra bit that sets them apart: that was the ethos from day one and it has never changed, despite the business growing nearly out of recognition.
In terms of advice: Be honest, work hard, and believe in yourself and your own vision. Do it for the love, not the money: believe me, there are fewer harder ways to make a fortune than starting a record label!
HL: How is everything with Toolroom Academy going? How does it feel knowing you're contributing to the next generation of musicians in a more personal, in-depth way compared to simply sharing music through your label or your DJ sets?
MK: The Academy has grown into something really special. Now in kind of the same way that football clubs get their talent from their youth academies, we're doing the same with producers: identifying and nurturing talent and bringing artists through from the ground up. To be able to give people these kind of opportunities is something I'm really proud of.
HL: In addition to giving a platform to new musicians, you're about to do the opposite in a sense via your re-release of 'Something About U' by Mr. Roy, a classic tune from the '90s. What inspired you to put your own twist on this track? Do you feel a certain thrill in reviving dance classics like this?
MK: This one's actually been a long time coming, as it was initially supposed to come out last year, so I'm really pleased that it's finally landing. I've always been interested in putting my own spin on classic records as it presents a completely different challenge to producing something completely original. There's so much incredible music from the last 30 years, some of which people know and still play obsessively to this day, but way more that for whatever reason really doesn't get that much airtime. For me, this is one of those records, and I hope people dig it.
HL: In previous interviews, I've read something about a band project you've been working on that emulates the sound of The Chemical Brothers. Is there anything new on that front? Can we expect a Mark Knight Live tour any time soon?
MK: You have been doing your research! That project's actually all still under wraps for now, but should be seeing the light of day at some point next year.
HL: What's coming up in the near future and beyond for both Mark Knight and Toolroom?
MK: As I mentioned we're currently working on a bunch of residencies in the U.S. for next year, have upcoming shows at Fabrik Madrid, Studio 338 in London, the final few weeks of our Ibiza residency, putting the finishing touches to a few new tracks, and then working on plans for 2020. Plenty to keep me busy!
Full lineups and tour dates for Toolroom Stateside: The Residencies are below. Get tickets HERE