The summer is heating up in Los Angeles and what better way than to celebrate with the one and only Markus Schulz! The Unicorn Slayer will return to Avalon Hollywood for another epic open to close set this Saturday July 20. Markus  is set to take trance music fans on an epic dark, euphoric and uplifting journey that will transport everyone to another dimension.
Markus is no stranger to Los Angeles, so you can expect nothing but an epic set. And what better location than Avalon Hollywood, which will stretch the sound and lighting production to the limits. The venue is a perfect fit for those seeking a long adventure through the night and early, early morning hours.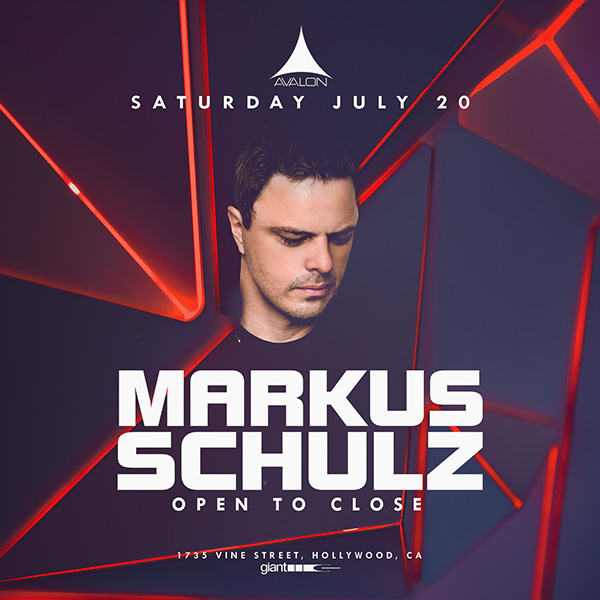 We're so lucky to have Markus back in LA. He was recently married and we can't wait to celebrate his return. When Markus hits the decks you can expect the energy to amplify as we celebrate this exciting occasion. Trance fans from around the country, and some from around the world will pack Avalon Hollywood for a night you will not forget! We're so lucky to also announce that Markus is doing a special meet & greet with EDM Maniac fans. You can find more details on our Instagram! 
Join us as we count down the days till Markus' return to the City of Angeles this weekend. Tickets are still available online now. See you there as we take an epic journey down the rabbit hole for an incredible night of music and celebration!