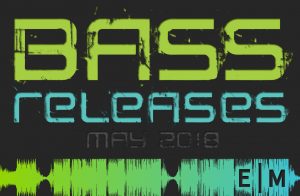 May was a pretty big month for bass releases. I felt like every other day one of my favorite artists was dropping a new track or album. I mean it when I say it was hard to narrow it down for this month's edition of EDM Maniac's Best Bass Releases. For your listening pleasures, all of these tracks can be found on the playlist at the end of the story. SO without any further ado, here are our top 15 picks from the month of May:
EPs, Albums and Mixes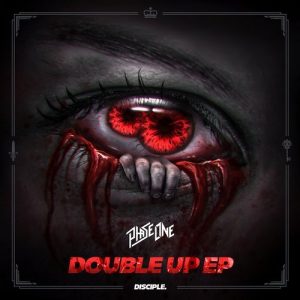 Double Up
Artist: PhaseOne
Label: Disciple
Release Date: May 11, 2018
Why it's dope: Featuring collaborations with rapper Young Buck, YOOKIE and In Hearts Wake this EP goes hard from start to finish. The EP features three fresh, mosh-pit inducing tracks, followed by the VIP version of the banger "Welcome to Mayhem" and a remix from producer Bandlez. PhaseOne outdid himself on this one.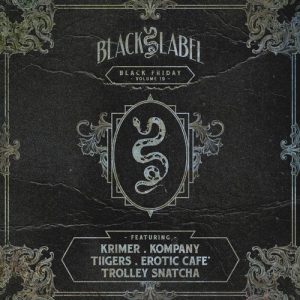 Black Friday Vol 19
Artist: Various Artists
Label: NSD: Black Label
Release Date: May 25, 2018
Why it's dope: Black label is one of my favorite labels at the moment. Their Black Friday releases are always such a heavy start to the weekend and this one is no exception. The release comes in heavy with the stylings of Krimer, then Kompany (who has been murdering the game lately in my opinion). Tiigers and Erotic Cafe follow the first two with their funky, hyper-sexual riddim beats. Vol. 19 is rounded out with a heavy, grinding tune by Trolley Snatcha that'll be sure to have you headbanging right into the weekend.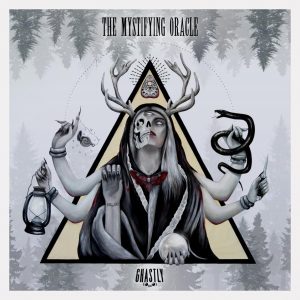 The Mystifying Oracle
Artist: Ghastly
Release Date: May 4, 2018
Why it's dope: Its been awhile since I've heard a full album and adored the entire thing top to bottom. Ghastly's debut album is truly a masterpiece that showcases his ability to go from super high energy tracks like Fake U Out to beautiful bass tracks like LSD. Each track on this release is an adventure and a party all at the same time.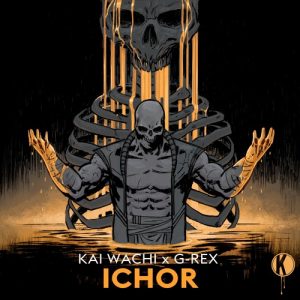 Ichor
Artist: Kai Wachi
Label: Kannibalen Records
Release Date: May 11, 2018
Why it's dope: This two-track release was one I had been eagerly anticipating and let me tell you, it did not let me down. The filthy, bass-face warranting title track will make you lose your damn mind. That disorienting bass stays consistent into the second track 'Cerberus' as it's insane drops and breaks throw listeners for a wild ride. Can't wait to hear more releases from Kai Wachi, especially if they're all gonna sound something like this.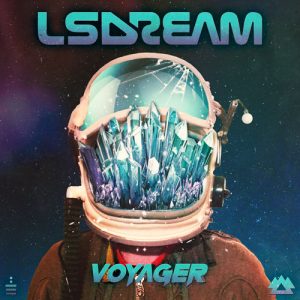 Voyager
Artist: LSDREAM
Label: WAKAAN
Release Date: May 18, 2018
Why it's dope: Another flawless fit for WAKAAN, Voyager is an experimental, mesmerizing 10-track album that explores multiple dimensions of EDM. If you think you haven't heard of LSDREAM before, you have… but you haven't. The enigmatic project is the brainchild of infamous trap producer, Brillz. The same mind that brought us high-energy bangers like "Rvtchet Bitch" and "WPTA" is now taking us on a trip through a whole new realm of bass music that is not constrained to one genre. A release from his team says that Voyager "shares an insight into the mind of a producer who isn't afraid to flip the boundaries of the norm on their head." It's a completely new exploration for the producer and I can't wait to hear more of it.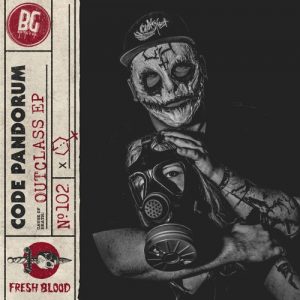 Outclass
Artist: Code: Pandorum
Label: FrshBlood- Buygore
Release Date: May 29, 2018
Why it's dope: Said to be one of FrshBlood's heaviest releases of the year, Outclass shows no mercy to listeners with its "aggressively melodic elements." No, seriously, this EP is straight savage. Brutal basslines are mixed with ear-piercing breakdowns to give listeners a "sonic slap in the face."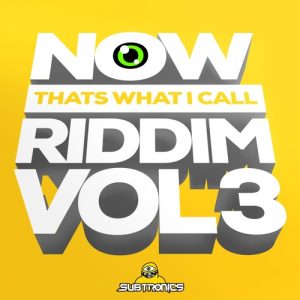 Now That's What I Call Riddim Volume 3
Artist: Subtronics
Label: Independent
Release Date: May 17, 2018
Why it's dope: Ok so I'm low key obsessed with everything that Subtronics has put out in the last couple months. I originally found his music through Now That's I Call Riddim Vol. 1 and Vol. 2 so when I heard Vol. 3 existed a couple months ago I was amped to hear it. One of the best parts of Subtronic's work is that it's far from predictable; and even though he features tons of fan-favorite songs, you never really know what's going to hit you next. This 38 minute continuous mix features cameos from riddim buds Al Ross, Boogie T, SQUNTO, Dirt Monkey and more plus some of the dirtiest beats and remixes out there.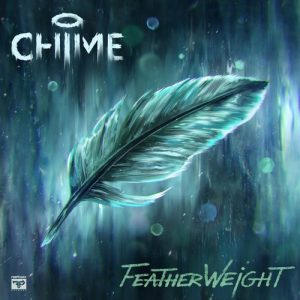 Featherweight
Artist: Chime
Label: Firepower Records
Release Date: May 25, 2018
Why it's dope: I love how fluid Chime's style is as he winds tough baselines and video game samples into euphoric breakdowns. His tracks are never anything less than exhilarating. Firepower Records recently stated that Chime has found his niche in the community through his "artistic expansion and innovation" and "a self identified sub genre of bass music" he calls Colour Bass. This specific style is prominent from start to finish in this EP; it sounds like pulverizing machine guns colliding with ethereal melodies. It's beautiful, it's grimy, it's intense, it's everything the future of bass music should be.
Singles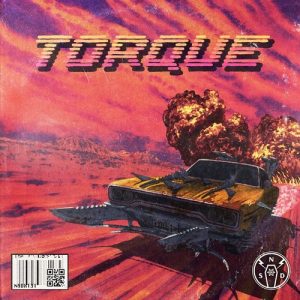 Torque
Artist: Space Laces
Label: Never Say Die
Release Date: May 9, 2018
Why it's dope: Let's be real here for a second and recognize that Space Laces is one of the best producers in the game right now. This track has all the makings of greatness from its hyped up intro to its revolting initial drop, robust breaks and riddim beats throughout the track. It's a headbanger's dream. I think we'll be hearing this track in festival sets all over the world this summer.
Bad Thang
Artist: Barely Alive and Splitbreed
Label: Disciple
Release Date: May 16, 2018
Why it's dope: What I anticipate to be a top sing along track this season, Bang Thang is the perfect hype song to play in the car with the windows down. It starts off all fun and bouncy before throwing listeners for the riddim ride of their life about a minute in. Released alongside Bad Thang was a much heavier, gritty remix of the tune by Bandlez. Honestly, I can't decide which one I like better. But who says you need to choose?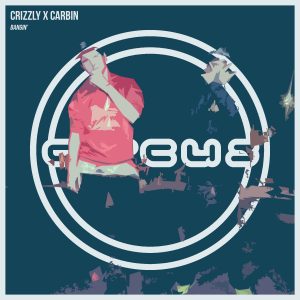 Bangin
Artist: Crizzly x Carbin
Label: Circus
Release Date: May 25, 2018
Why it's dope: This destructive duo made their debut on Circus with this track; and it's sure to obliterate whatever audience it hits. The tune truly is bangin with as it jumps in between grinding basslines, adrenaline-pumping buildups and choppy riddim beats. It's definitely become a staple on my playlists.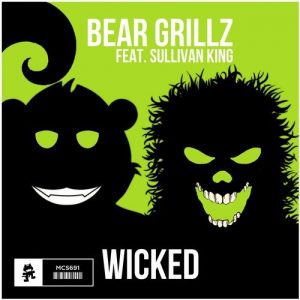 Wicked
Artist: Bear Grillz ft. Sullivan King
Label: Monstercat
Release Date: May 28, 2018
Why it's dope: When I saw that these two had teamed up for a track I knew it would be absolute aggressive madness. Bear Grillz has a reputation for super heavy tracks but paired with the heavy-metal vocals and guitar stylings of Sullivan King? Yes pleaseeee. The drops and synths go hard, making it the perfect track to release some rage in the pit.
Unknown
Artist: Bonnie X Clyde
Label: Independent Release
Release Date: May 11, 2018
Why it's dope: Coming in strong with their first release of the year, Bonnie X Clyde graces us with this badass anthem about pursuing what you want without looking back. The track is an ominous yet uplifting flawless integration of the EDM  and mainstream worlds. Unknown is just a taste of what we can expect from the duo. It's the first track released from their new EP, set to drop something this summer.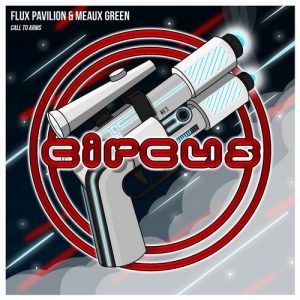 Call to arms
Artist: Flux Pavilion X Meaux Green
Label: Circus
Release Date: May 8, 2018
Why it's dope: Flux teamed up with Circus newcomer Meaux Green for his first release on his imprint in 2018. The track meshes high energy build ups with trap vibes and heavy basslines to create sounds that fans all over the world are sure to get down to. Flux's signature sound blends so well with the styling of Green. A release from Circus hints at the fact that this won't be the last we hear of this duo.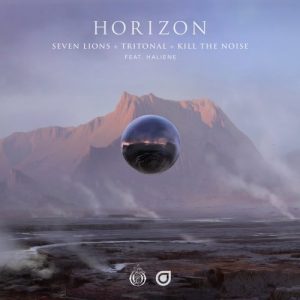 Horizon
Artist: Tritonal, Seven Lions, Barely Alive, HALIENE
Label: Enhanced Recordings
Release Date: May 18, 2018
Why it's dope: Normally I like my bass music filthy and grimy. But occasionally you can catch me gettin a little emotional to a beautiful bass track. Most recently, that track is Horizon. A recent press release revealed that after touring together last year, the trio hopped on one track to bring the sounds and vibes of the tour to life. Combining the very different styles of each artist into one, this tune is bound to get you all caught up in your feels.