Kicking off the new year, MORTEN and David Guetta recently dropped their latest track in Future Rave, "Permanence". The duo is making a statement in dance music and paving the way for the "Future Rave" genre. 2021 was a fabulous year for MORTEN after seeing the success of several of his singles as well as reaching #39 on DJ Mag's Top 100 DJ list. After the release of his latest single, we got the chance to chat with MORTEN about "Permanence" and what's in store for him this coming year.
EDM Maniac: MORTEN! It's great to chat with you again, first I wanna say Happy New Year! How did you spend your New Years' eve?
MORTEN: Hey EDM MANIAC, thank you for having me! I spent New Year's Eve in Miami. I hung out with some friends, we watched the fireworks and we had something to drink. Then we went to E11EVEN and we hung out there for a few hours, drank champagne on the balcony. I was supposed to play in Vancouver but unfortunately, it got canceled at the last minute so I spent New Year's Eve with friends.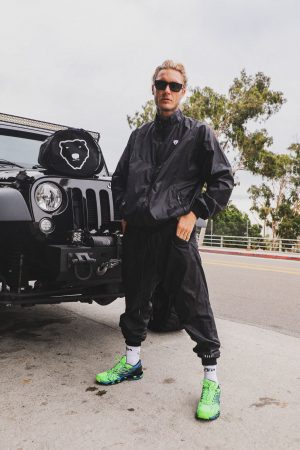 EDM Maniac:  What was your biggest accomplishment in 2021?
MORTEN: That's a good question! I am very happy with the music that I released – "Impossible", "Titanium Remix", and "Alive Again", as well as Permanence which we finished in 2021 and released in the first week of 2022. I am proud of those tracks. I would say my music was my biggest accomplishment,  also being voted in as #39, the highest new entry for the DJ Mag Top 100, was a huge accomplishment for me. I am very happy about the love and support I got from my fans.
EDM Maniac: Do you have any new years resolutions as we enter 2022?
MORTEN: I do not actually. A few years ago I told myself to stop smoking the vape, which I did and haven't done since, so that's an ongoing New Year's resolution.
EDM Maniac: You're kicking off the new year with a brand new single with David Guetta titled "Permanence", can you tell us about this track and what went into making it?
MORTEN: "Permanence" is a Future Rave record and is evolving the sound. The original idea with David was made for  Jack Back a few years ago but we started working on it together and we decided to make it a Future Rave record. I think it's one of the best records we've made. I really love "Permanence" and I'm really happy with how it turned out. We made it in Ibiza a few years ago and we've been going back and forth on Skype trying to finish it.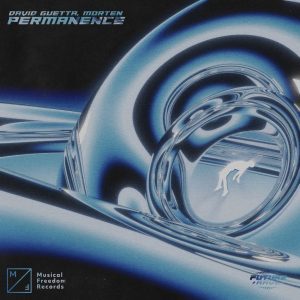 EDM Maniac: Last time we spoke you mentioned you have a handful of singles waiting to be released, when can we expect more of these tracks to be dropped? Any chance of a combined EP or album with David Guetta?
MORTEN: Well I want to release a lot of new music this year. I'm going to be very active with making new music so I hope to have another release soon. You guys can probably be expecting something in February, it depends on the workflow but we have some ideas we're working on with Future Rave and I can't wait for the world to hear them.
View this post on Instagram
EDM Maniac: What shows and festivals are next for you in 2022?
MORTEN: I'm already booked for a few shows. One that I would really like to be a part of is EDC Vegas. I've been there as a guest a few times and joined Guetta on stage but it is my dream to play there myself. I really love EDC and I think it's one of the best festivals in the world. I can't really say too much as to where I'm booked at but my calendar for the summer is almost full. I will be playing all over the world so I'm very happy about that. Hopefully, I'll see you guys at some of them! EDM Maniac thank you guys so much for having me, I appreciate you guys a lot, thank you!
HOP ON THE FUTURE RAVE TRAIN…