As music tourism becomes increasingly more popular, many are adding international festivals to their lineups during the 2020 year in order to experience both their favorite artists and travel to exotic locations. One such festival is Oasis Morocco, a three-day festival that takes place in the North African seaside country of Morocco. Bordering the coastline and overlooking the Mediterranean Sea, Morocco is known for their beautiful beaches and eclectic blending of neighboring countries.
Oasis Morocco takes place in the city of Marrakesh, a metropolis recognized for their vibrant marketplaces and culture. The festival location transforms into a desert oasis (hence the name) amongst the natural date palms with the High Atlas Mountains as a backdrop. The festival grounds include resort-style accomodations at the gorgeous Fellah Hotel complete with villas, luxury swimming pools, and yoga sessions along with traditional activities such as tea ceremonies, hookah lounges, and delectable cuisine from local vendors.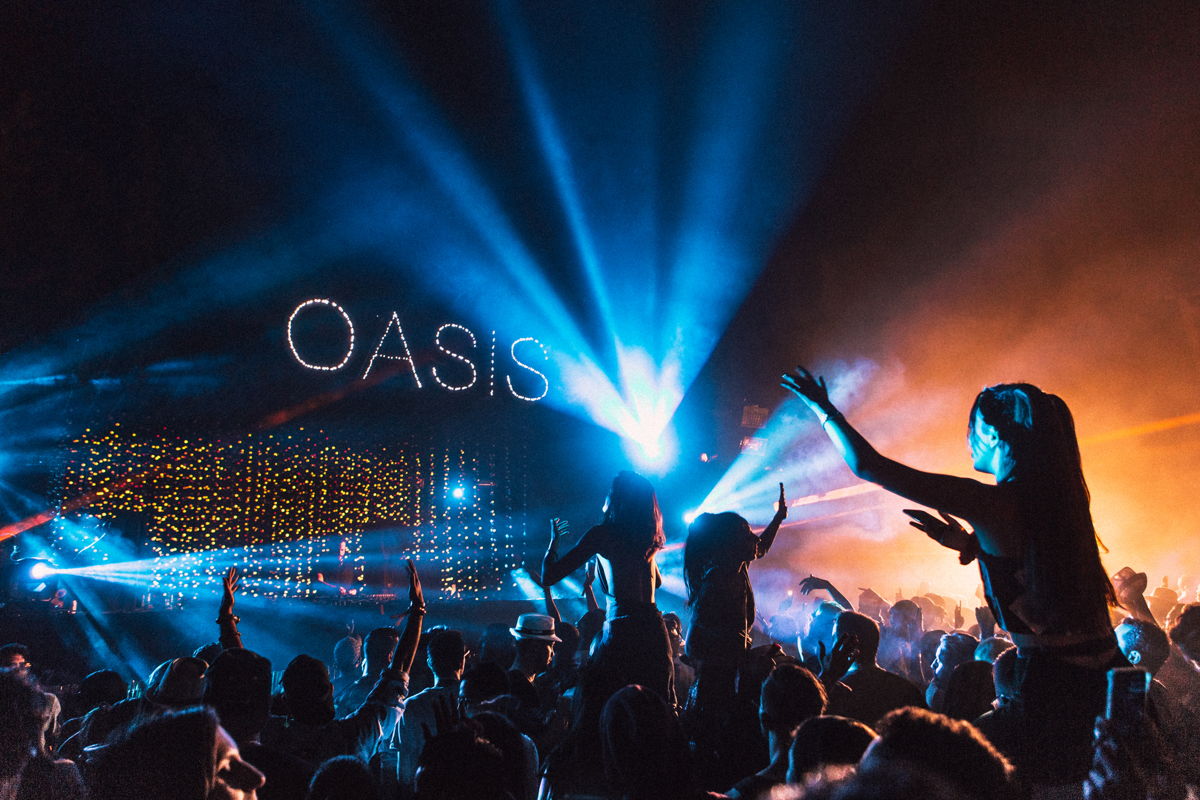 This year marks the sixth season for Oasis Morocco set to take place September 11th to 13th, 2020 for three incredible days. Fusing art, fashion, tradition, and music, the festival is one of a kind. When it comes to music, the festival collaborates with leading talent from around the world with live performances from the electronic and hip-hop genres. For Phase 1 of the lineup, Oasis Morocco has confirmed the return of techno legend Solomun, African native Black Coffee, underground connoisseur Honey Dijon, and disco house producer Hunee.
The festival will also be welcoming several newcomers to the stages to make their Oasis Morocco debut including Korean superstar Peggy Gou, eclectic producer Ben UFO, Swedish pioneer DJ Seinfeld, analog powerhouse KiNK, and Berlin icons Margaret Dygas and Tama Sumo. Other artists include Rodriguez Jr., Jilaa, Fazee, Malika, Myriam, Roza Terenzi, Sweely, Identified Patient, Innellea, Perel, and Nabihah Iqbal.
As the festival approaches towards the end of this summer, more exciting details and additional artists will be released. For an exciting adventure and entirely unique experience, Oasis Morocco makes for the perfect getaway. Ticket sales along with hotel packages are now live, which can be purchased here. Stay tuned with EDM Maniac for more!