Tequila-tasting speakeasy downstairs. Underground rave scene upstairs. All tucked away in a completely unassuming location in a grocery shopping plaza. This is where you will find The Circle, a nightclub and event venue dedicated to embracing rave culture right in the middle of the otherwise laidback coastal town of Huntington Beach. When it comes to Southern California party destinations, Los Angeles and San Diego come to mind over their quieter neighbor Orange County, which is better known for their mellow upscale lounges and earlier curfews.
But when The Circle was opened in 2017, founders focused on creating a local place for ravers and EDM-lovers to go where they could express themselves with traditional rave attire and lots of PLUR vibes. This mission was certainly accomplished, complete with the old-school warehouse feel of early raves back in the 90's.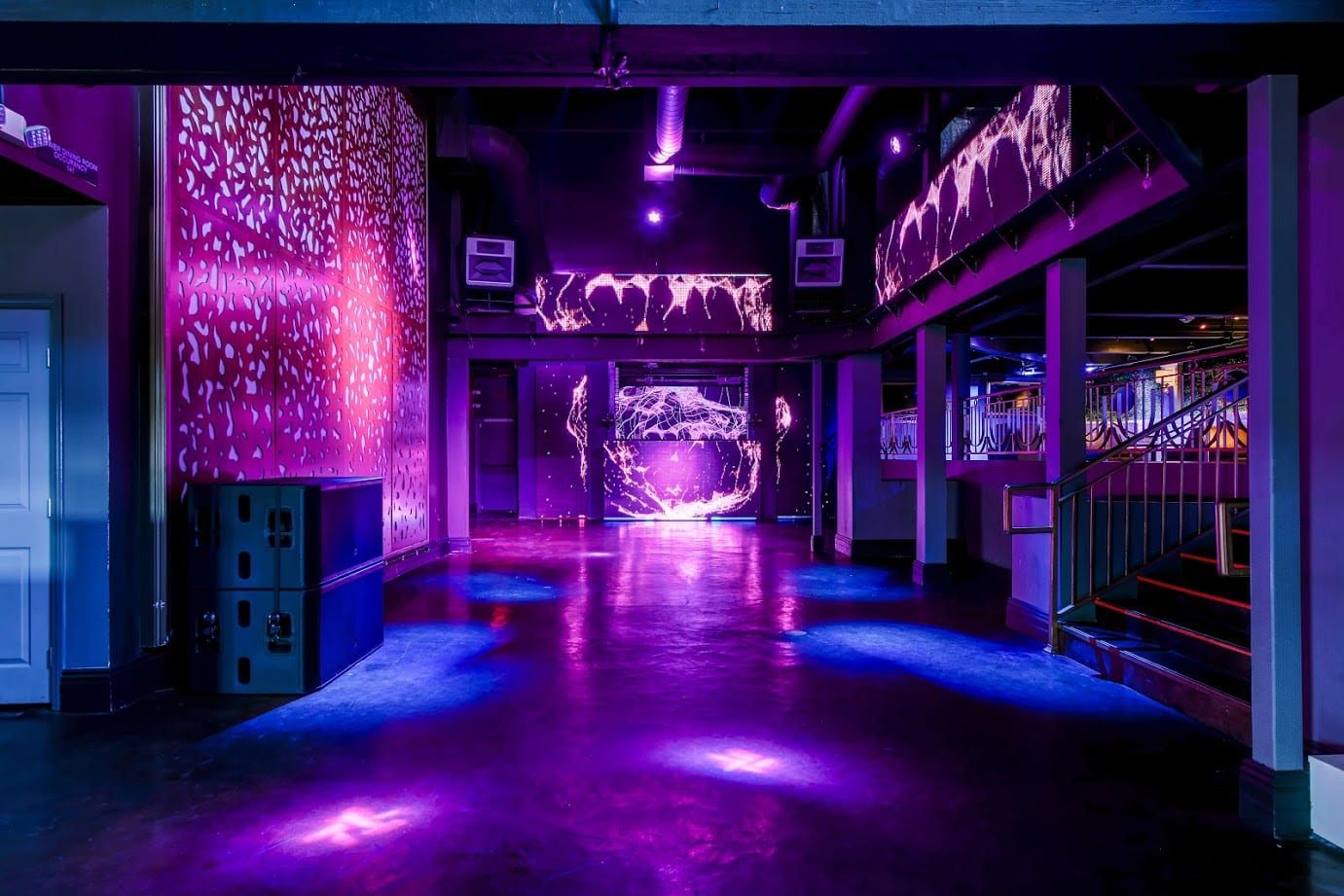 As many of us know, going to a typical nightclub or bar when you prefer the scene of raves and festivals makes for a very underwhelming experience as you crave to be surrounded by the energy that is prominent at raves. The pure dance vibes. The shufflers. The glovers. The totems. The eccentric and colorful outfits. The harder bass and dirty drops. The kandi trading. The community as a whole that takes care of each other and is focused on spreading love. These are all elements you will find at The Circle.
In fact, they not only allow all of this but according to their website, encourage attendees to wear kandi and bring along their light tricks. Through the night, it is common to find shuffle dance-offs, strangers quickly becoming friends, and an endless stream of people kindly offering you water and gum in-between light shows.  You will also find plenty of couch space around the wall on the upper terrace if you need a break from the dance floor to relax for a while, or you can head downstairs to grab some appetizers at a hidden tequila speakeasy called 1974 Bodega for a more mellow atmosphere.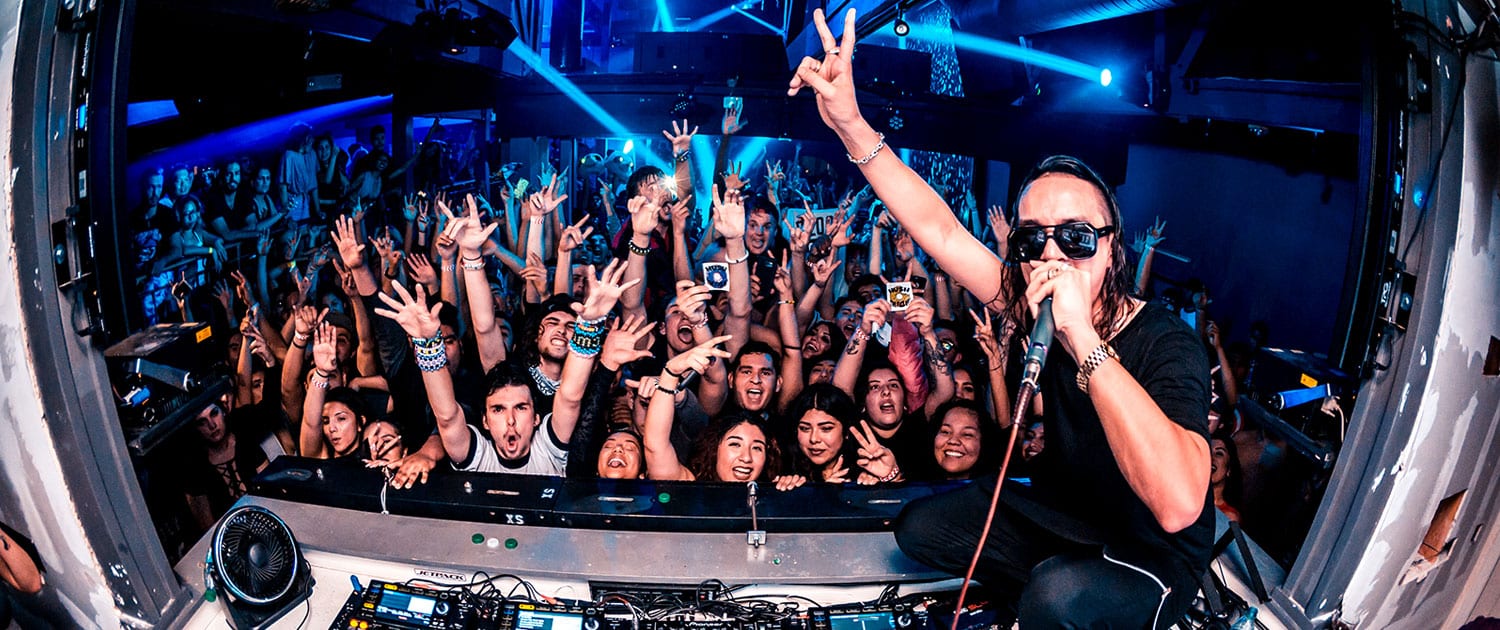 The Circle has partnered with both Wasted Presents and Bassrush, both of which are known for their dedication to heavy bass and hardstyle dance music. Wasted Presents is the Southern California production company known for hard bass, and during this last year has brought numerous artists to the stage at The Circle including dubstep extraordinaire Bear Grillz. Many around the country are even more familiar with Bassrush, Insomniac's sub-brand dedicated to bass, dubstep, and trap music. During 2019, Bassrush curated events at The Circle with a tour stop for Blunts & Blondes, Badklaat, and Monxx. As part of these respective collaborations, there is no shortage of great artists taking the stage at The Circle to give us beats that keep guests dancing until two in the morning (which is considered late for Orange County!)
The Circle definitely accomplished creating a place for ravers to feel right at home, surrounded by fellow rave friends and family. With an overall vibe that is best characterized by the quintessential club atmosphere reminiscent of classic underground raves, it makes for a perfect night out whether solo or with your best friends. Ravers in Orange County can rejoice with having their own go-to rave spot without having to head to Los Angeles. To get tickets to future shows and more, check out their website here!
*Images via youtube.com, discotech.me, and thecircleoc.com