What better way to add to the excitement than with a special teaser from Pasquale Rotella. Today on Twitter, Rotella reached out to bass god Excision about a special pre-party at this year's #CampEDC.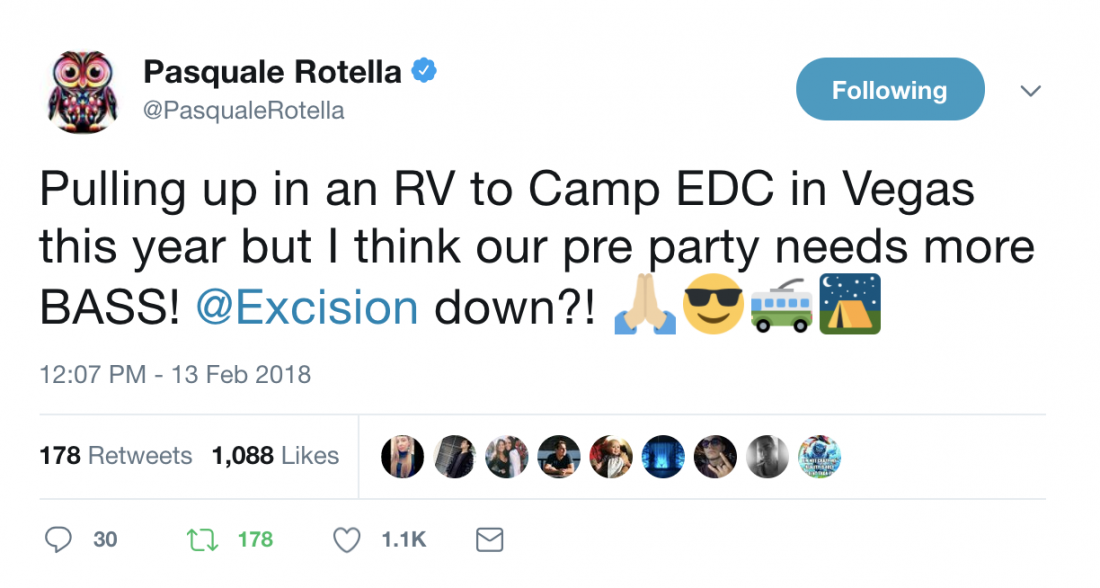 For the first time ever, EDC Las Vegas will feature camping at the Las Vegas Motor Speedway.
Insomniac has been touting the perks to camping at the inaugural Camp EDC, including special glamping options, RV camping, swimming pools and even special events at the campground.
It looks like there will be a ton of surprises and events in store for campers as Insomniac debut's camping at North America's largest dance music festival.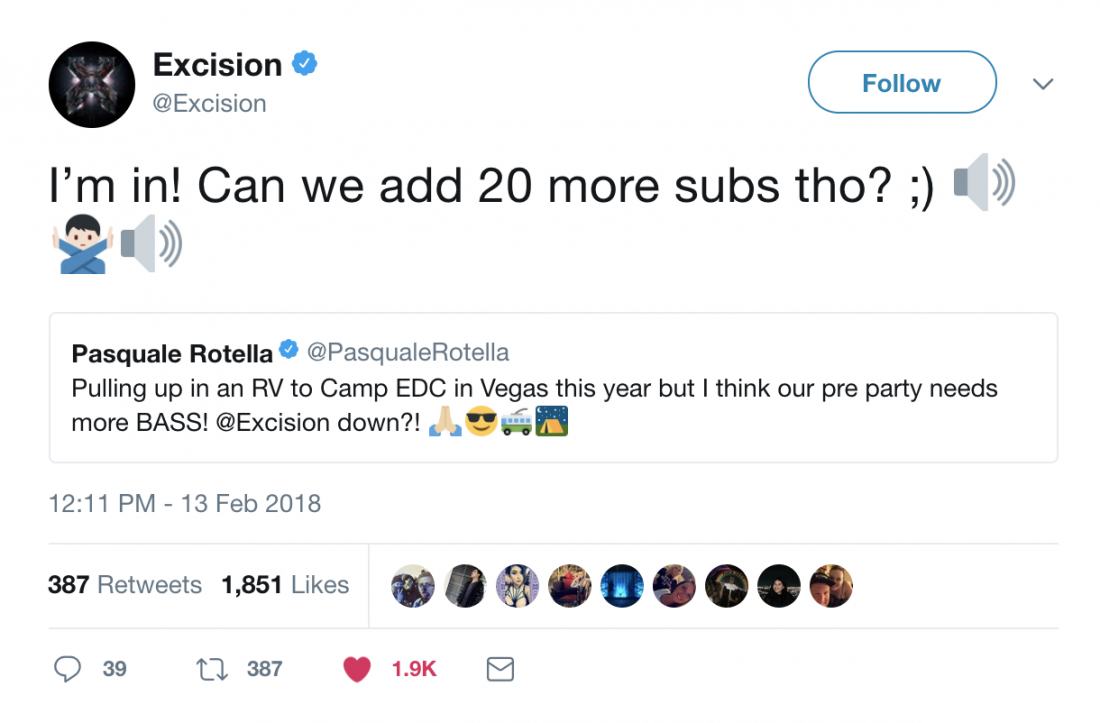 Update: it's official! Excision and friends will lead Insomniac's pre-party at Camp EDC 2018.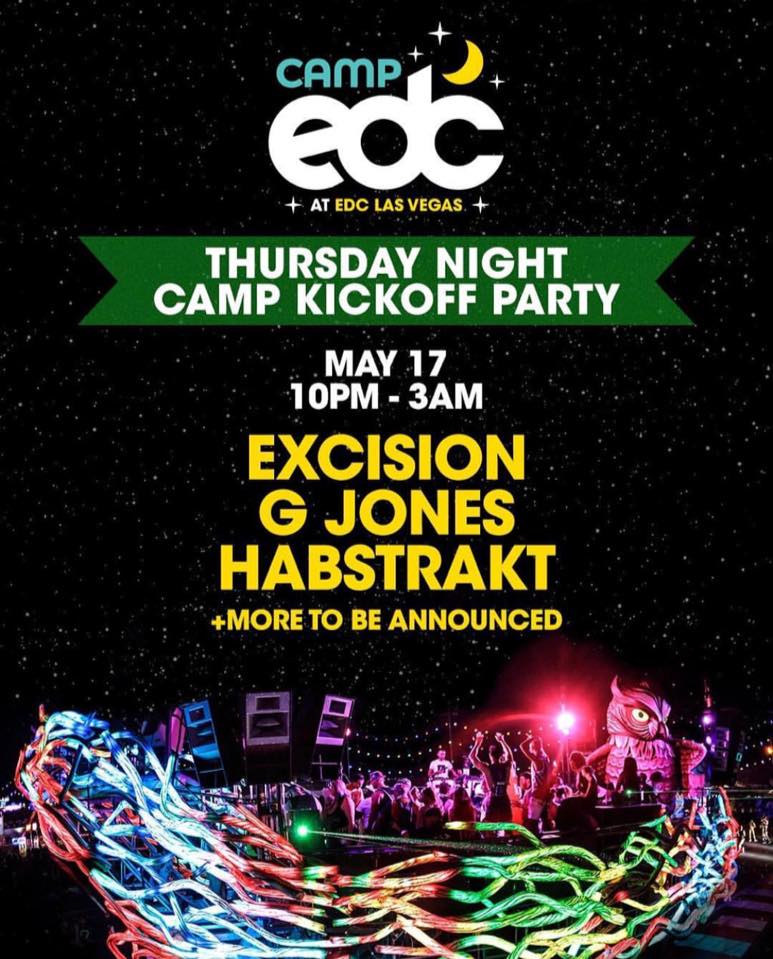 EDC Las Vegas 2018 takes place at the Las Vegas Motor Speedway May 18-May 20, and tickets are on sale now.