Grammy-nominated producer and DJ Paul van Dyk is on the cusp of releasing a new album called Guiding Light, expected to be released in 2020. As part of this release, we are excited to share that Paul van Dyk has officially announced his Mission: Guiding Light Tour beginning on October 31st of this year. Electronic music and trance-lovers will have the chance to catch this phase of shows throughout North America as Paul van Dyk takes the stage in several U.S. cities as well as two stops in Canada.
The Guiding Light album marks the 9th album produced by this superstar DJ, who has made a name for himself as both a staple on the electronic music front and in Hollywood, with several songs appearing in feature films. The work produced by Paul van Dyk has earned him the longest run on the Top 100 DJs chart, a Grammy nomination, and multiple awards including the Berlin Medal of Honor awarded to him for his philanthropic work. We expect nothing short of great as we await the much-anticipated release of his new album and tour. This new album is expected to the most energetic album to date and will feature collaborations with trance DJs from around the world. As with his other work, Paul van Dyk will continue to express his love and passion for trance music by bringing us, even more, this fall.
Be sure to get your tickets soon for what will be a truly amazing show and experience!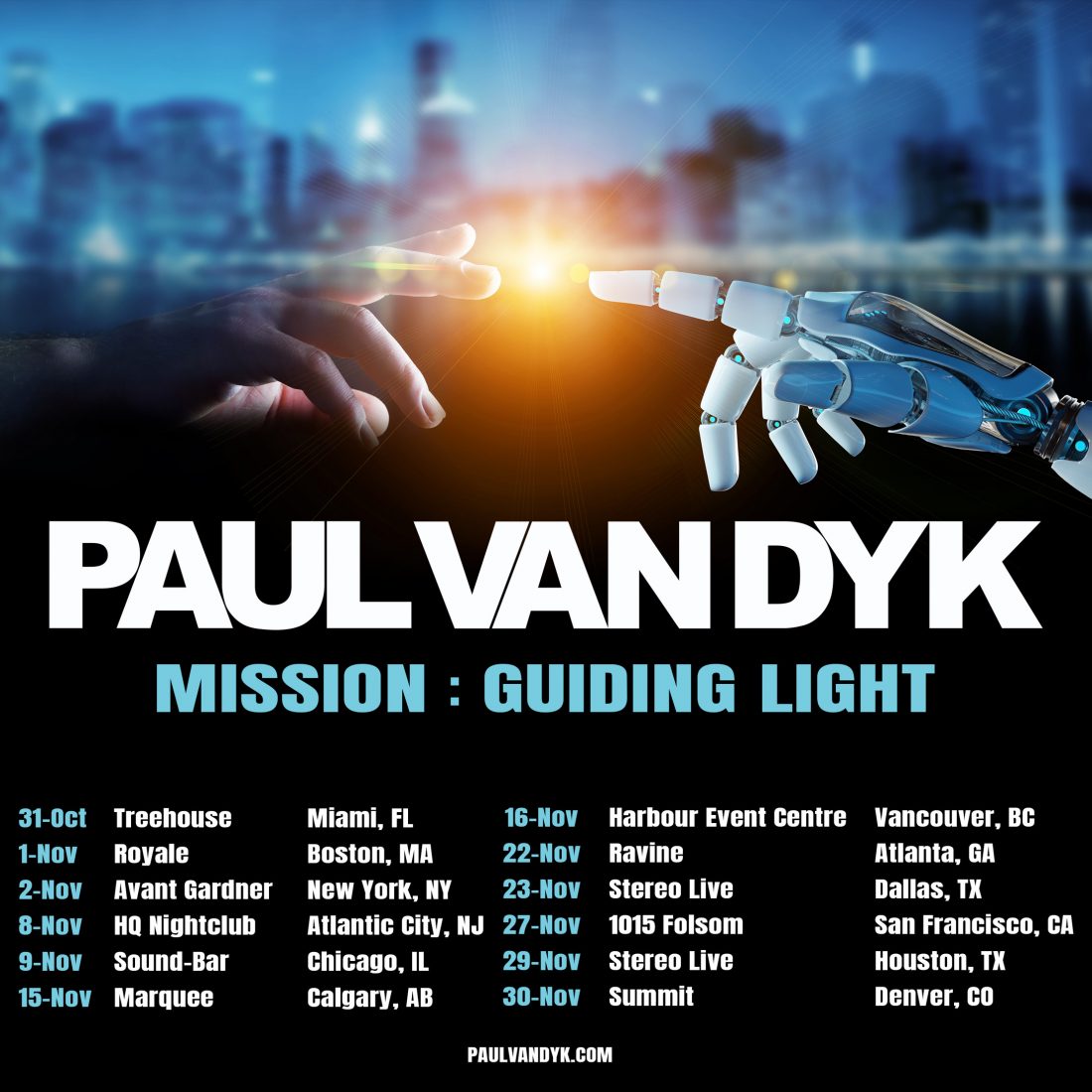 *Images via paulvandyk.com