Over the weekend, the EDM community saw major success with the live stream of Porter Robinson's Secret Sky Festival. As it quickly became the #1 stream on YouTube, over 4 million fans took the time to tune in and see the masterpiece.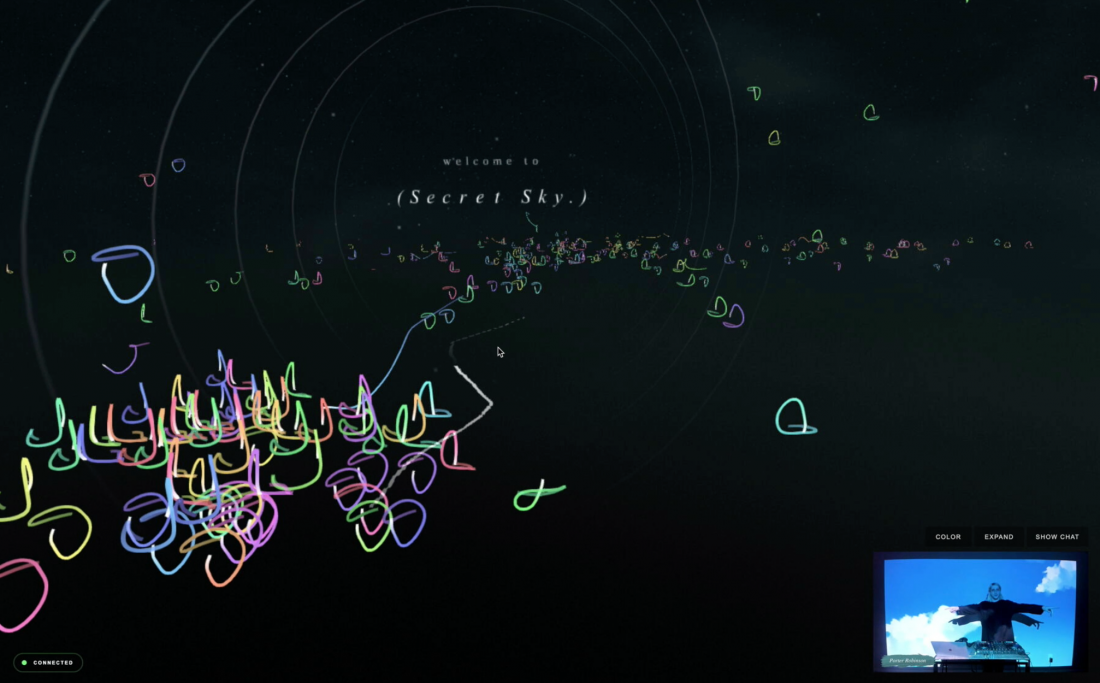 The festival kicked off with an incredible set from DJ Potaro who delivered a 2010-style electro-house set. Later on in the evening, Robinson took the stage and proved waiting for his first performance of 2020 was well worth it. Fans were lucky enough to hear some new tracks from his upcoming album, Nurture. As this was such a lucky treat, fans also had the opportunity to listen to his unreleased song, "Look At The Sky." After just a few minutes, the song was trending on Twitter and the Youtube chat peaked at 8,813 chat messages per second. 
Secret Sky was originally created by Porter to show his vast audience the beauty of newer artists and to give his favorite musicians a platform to perform. Other artists in attendance were Jai Wolf, G Jones, San Holo, Lil Texas, and many more. 
Secret Sky wasn't like any ol' live stream. Designed by Active Theory, this virtual venue gave attendees the ability to be depicted as a squiggle avatar. They were then able to move through a tunnel to enter the main room of the festival and join other fans. Check out a clip here.
If you missed the performance, check out Porter Robinson's full set here.